9.28.2021: This bike has SOLD! Congratulations to buyer and seller! -dc
The term "Collector Alert" gets thrown around in various circles for cult classics, homologation bikes, and other up and coming motorcycles of interest. But beyond the hype, there are certain brands, certain bikes and certain creations that are blue chip. As time passes, there become fewer and fewer good examples of a certain age, until ultimately – usually due to parts availability – there become yet a handful left of truly exceptional examples of a model. This is especially true of older Ducatis, which did not have the mass production methods and large exportation networks cultivated by the Japanese. With fewer bikes in the overall pool, the ravages of time take a heavier toll. So when we come across a true classic that has been restored to a very, very high standard by notable Australian Ducati experts Vee Two, the term Collector Alert truly applies.
Featured Listing – 1973 Ducati 750 Sport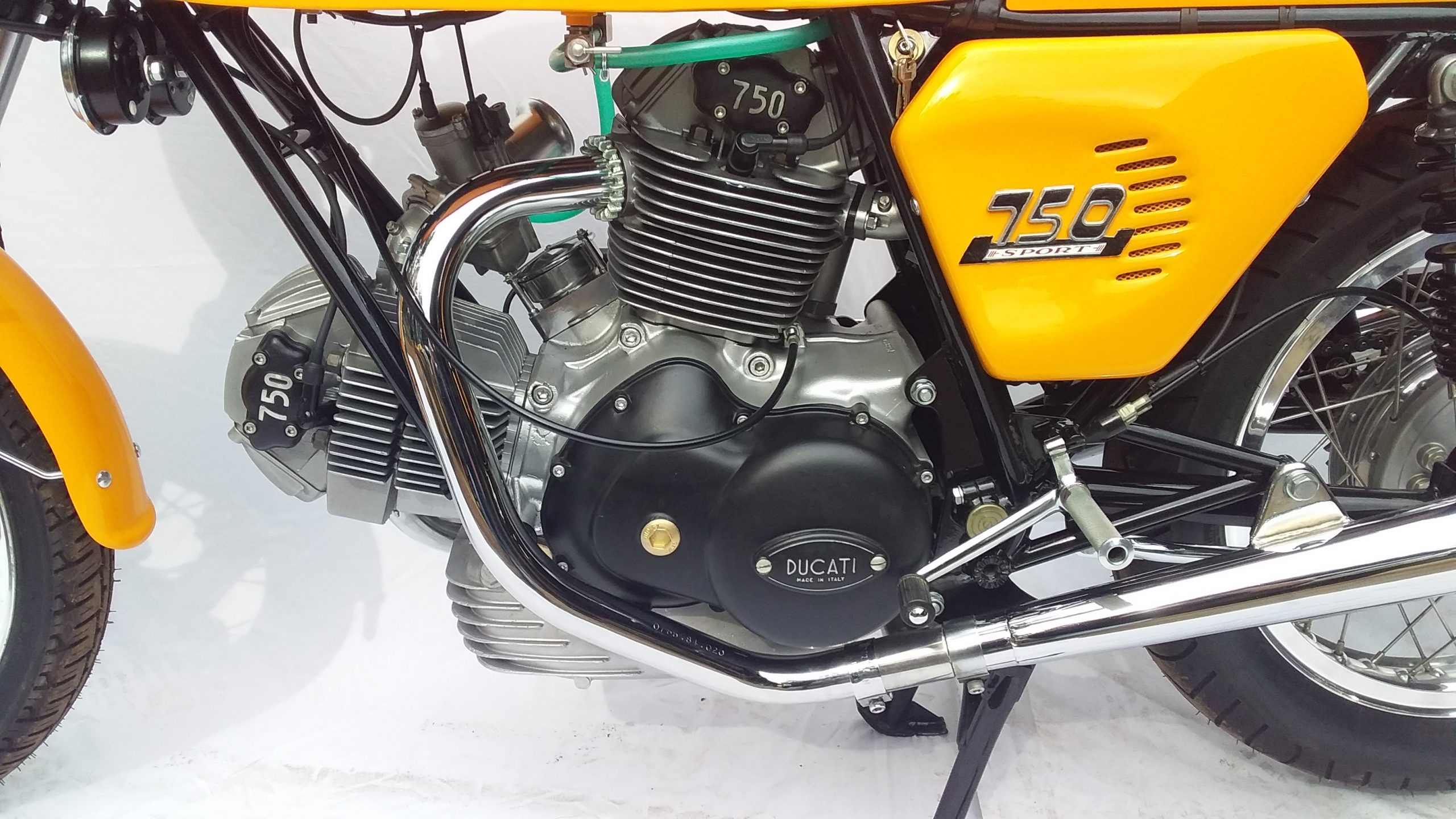 Looking every bit like what you might find ensconced in the Barber Museum, this 1973 Ducati 750 Sport has been completely restored. Some of the best bits are what you are not seeing – as in a huge pile of NOS parts. Why? Much of this bike was already original, making this as much a refurbishment and refresh as it was complete restoration. As the saying goes, something can only be original once, and the more original parts kept with the bike means greater originality and better options down the road.
From the seller:
Ducati 750 Sport 1973

Full Nut and bolt restoration. 2021
Motorcycle restored by Vee Two Australia .Very original Restoration using OEM parts .
Original Scarab Brake master Cylinder , Caliper and Disc. Leading Axle 19″ front end.
Originally Australian delivery 1973.
Original engine and frame numbers: Engine Number DM753820 Frame Number DM750S753919

Original milage showing . 38464 Kilometres
Original Borrani Rims . Stainless Steel Spokes.New Tyres
Complete Vee Two Australia engine rebuild .
Electronic Ignition. fitted. ( original ignition with bike )
Full engine built and Parts list sheet available. ( comes with Vee Two Warranty )
Original headlight . ( Jod )
Last registered 2012 by current owner.

New Fiber glass tank suitable unleaded fuel. Original tank with bike.
Koni Shocks. Original shocks rebuildable and with bike.
More from the seller:
An Extremely originaly restored Ducati 750 Sport and one of very few to become available in the past 10 years in this condition with this originality.

Asking Price: Entertaining offers around $115,000 AUD (approximately $87,500 USD)
Those in the know will tell you that it is far less expensive to purchase a fully restored automobile or motorcycle than tackle a basket case in the hopes of making it "like new." The internet is littered with half-completed projects that will never be completed, or potentially worse, projects that have been completed resulting in bastardized, non-original mutants. Here we find an icon of the early Ducati twin years, restored by experts with a solid reputation. In addition to the bike itself, the seller indicates over $30k USD was spent on the refurbishment of this beauty – and that is with their expertise, parts knowledge and availability and experience. Many original parts are either on the bike or included with the sale, and the seller is willing to help arrange shipping worldwide.
Bikes like this will only appreciate over time, so if you are in the market now is the best time to make a move. If you want the best and don't have the inclination to break into Barber or the patience to wait for such a superlative example to make it's way over the block at Christies or Bonhams, You really need to reach out to Brook over at Vee Two and have a chat. As a noted Ducati bevel expert Brooke has done and seen it all when it comes to these bikes, so you know you are in good hands. Don't wait too long though, as I have a feeling this one will go pretty quick. Good Luck!!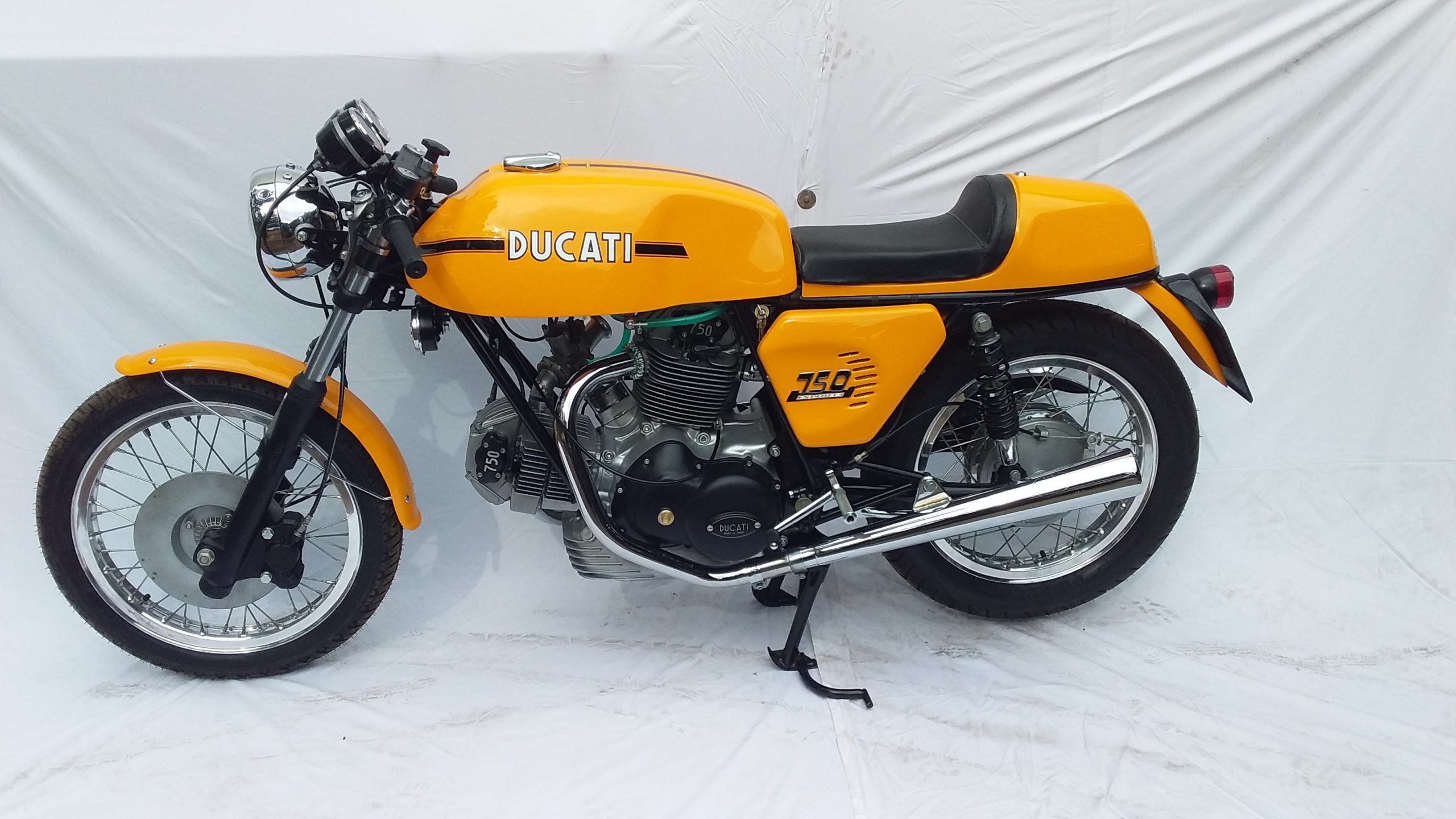 MI