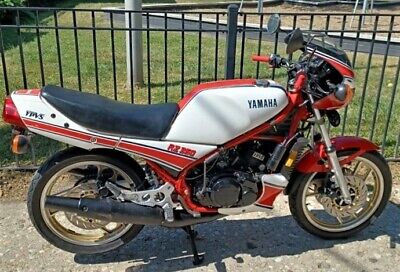 Keeping the pre-mix party going is today's very rare, totally stock (right down to the factory catalytic converters) 1985 Yamaha RZ350 in red/white colors. Much has been said regarding these little RZs, and they are generally a much-lusted after bike despite the smaller capacity. This bike has low miles, and looks to be pretty authentic.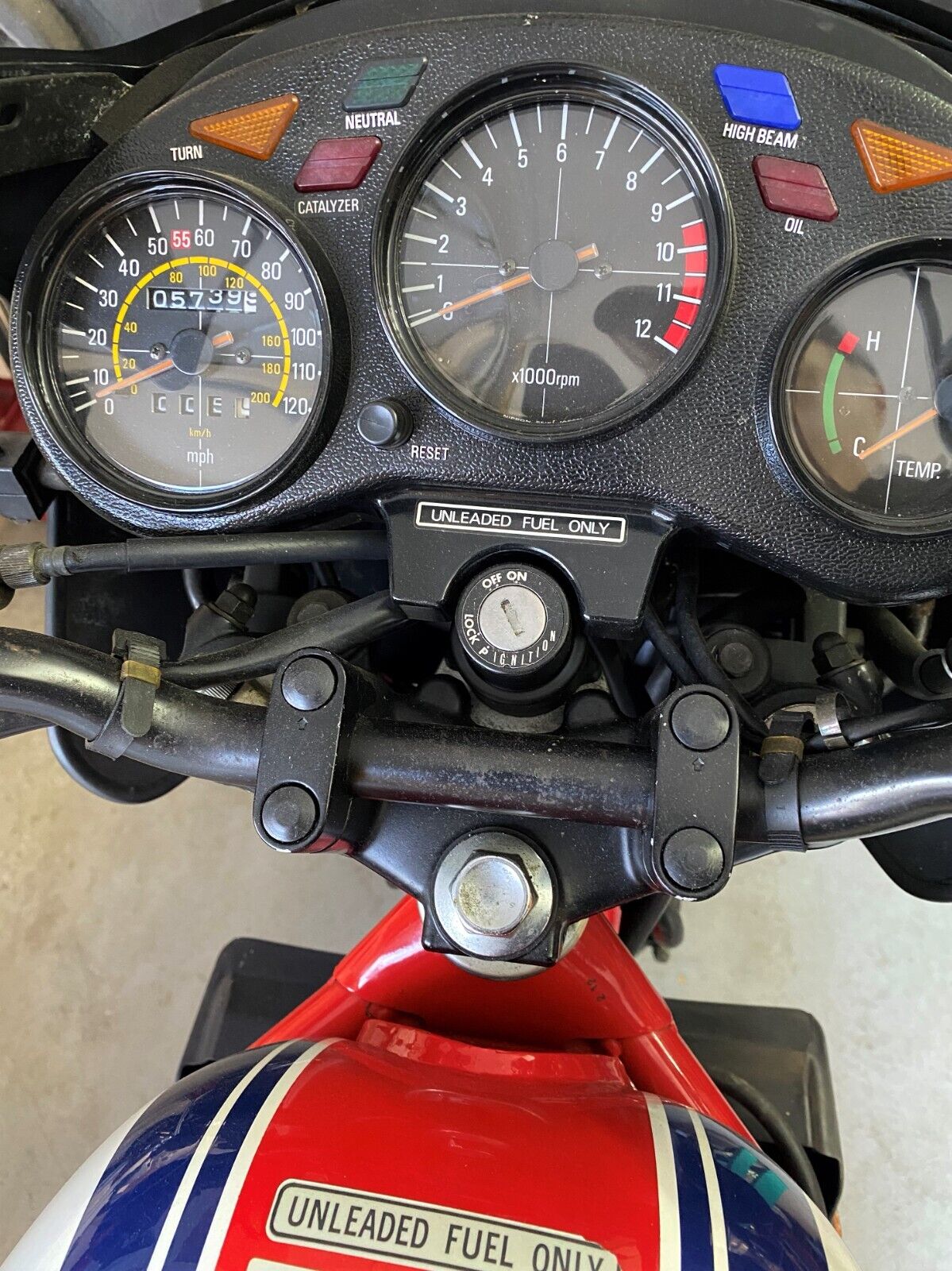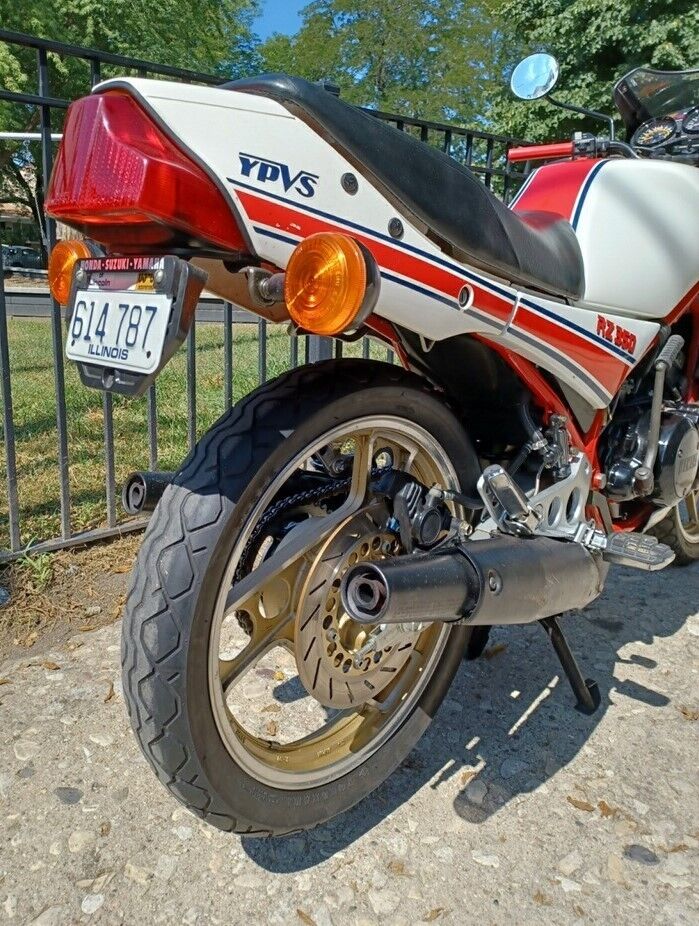 From the seller:
Listed for sale is an all original 1985 Yamaha RZ350 with 5,739 miles. Other than a few cosmetic blemishes, it is an all original properly maintained vintage liquid cooled 2-stroke performance survivor. Unlike most RZ350 motorcycles, this has not had any modifications to engine, exhaust, or suspension. It also has the original tires with a new set included (see photos) with the sale. This motorcycle has catalytic converter exhaust and is California emissions compliant. The RZ350 starts on the first kick, idles, shifts, runs, and brakes properly for an original RZ350 with low miles.

Unique opportunity to buy an all original, collectible, high performance 2 stroke. Will make a nice addition to a collection or provide miles of enjoyment to the vintage motorcycle enthusiast.
Any RZ worth collecting as original needs to be original. That means the fun go-fast parts do not apply, such as replacing the factory airbox with pods, bumping compression by milling the head, porting, expansion chambers, etc. That makes this particular bike very rare, as it appears to be in factory, unmolested condition. Pretty crazy given how many modified RZs we find in these pages, although if I must pick at nits, the handgrips are clearly not OEM and there appears to be a bit of rub rash on the fairing. This is a Buy It Now format classified on eBay, with an ask of $16,500 OBO. That is not the most we have seen in terms of asking price for this model, but for sure it is a big number. Check out all of the details here, and Good Luck!!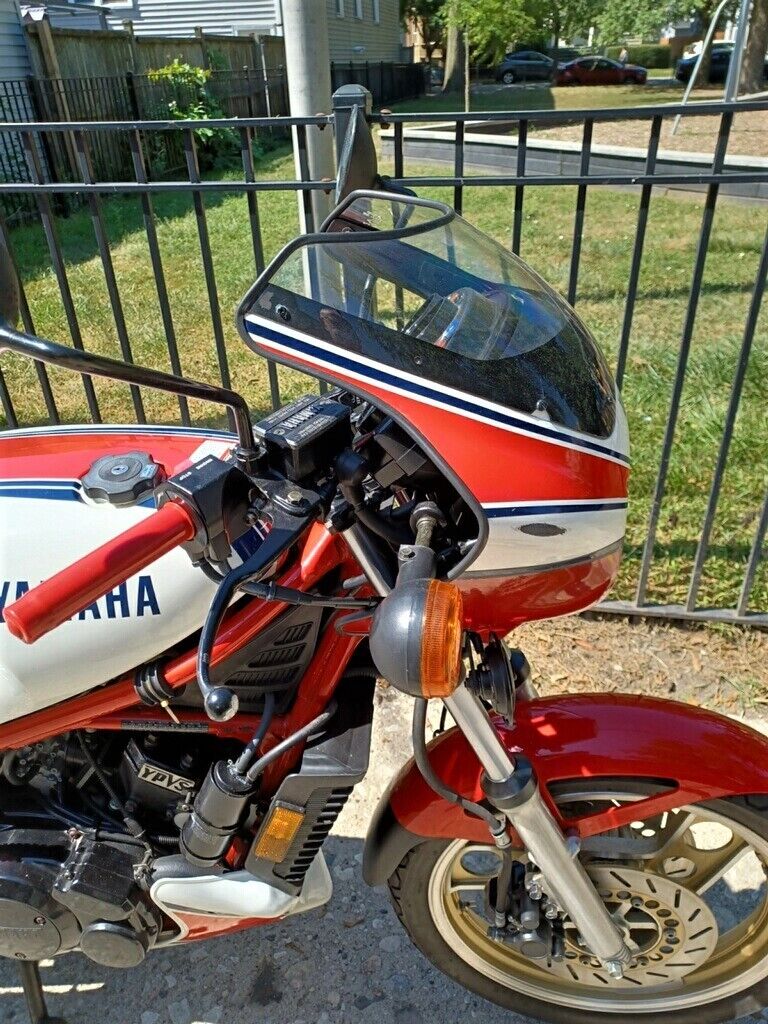 MI