Rare Sport Bikes is growing, and with that growth comes some cool new gear!
Update: The new store is open! Get your cool gear now!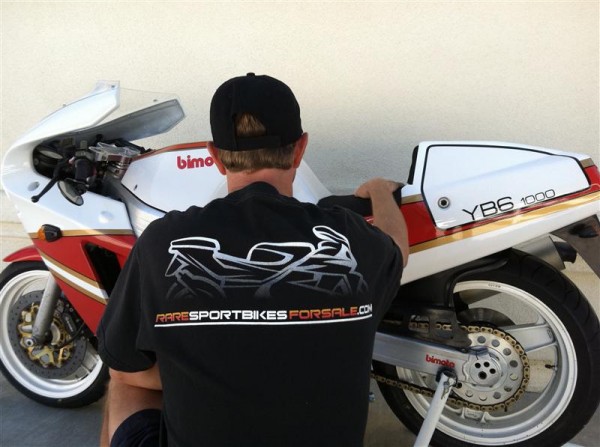 You already knew that RSBFS was the place to go for this fantastic looking t-shirt, right? But now there is so much more!
First off, you might want to grab a cup of coffee. Far be it for a connoisseur of fine sport bikes like yourself to drink your java from something plastic, paper or styrofoam. Instead, how about reaching for your very own classic black ceramic RSBFS mug, with logos on both sides. Coffee never had it so good!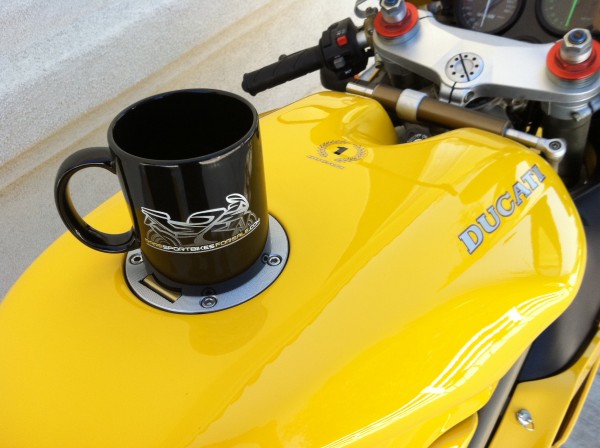 Picture this: It's time for your Saturday morning ride. You make sure your bike is all clean and shiny, you mount up and head off to your rendezvous point with your buddies. When you get there, you park your bike and pull off your helmet. No matter how well you rode or how cool your sport bike looks, all is lost if you are simply sitting there with a mop of helmet hair. What's a rider to do? Enter RSBFS and this awesome new stitched logo hat.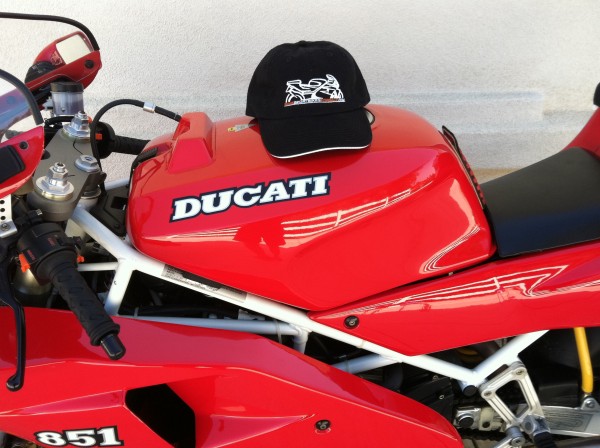 High quality, velcro-backed with great embroidered detail, these hats will give you the credibility you deserve when you pull that helmet off.
And the new gear doesn't end there. Love the logo but want something a little more dressy? No problem – just take a look at this classy RSBFS polo shirt. Offered in sizes Med – XL, these shirts look great with an embroidered RSBFS logo on the front.
Of course at the end of the day it's time for a cold one. And what better way to keep that beverage chilling than the ultimate RSBFS koozie. Perfect for cans and bottles, the RSBFS koozie keeps your hands dry and your drink cold. These will be available in limited quantities so be on the lookout for our official announcement of availability!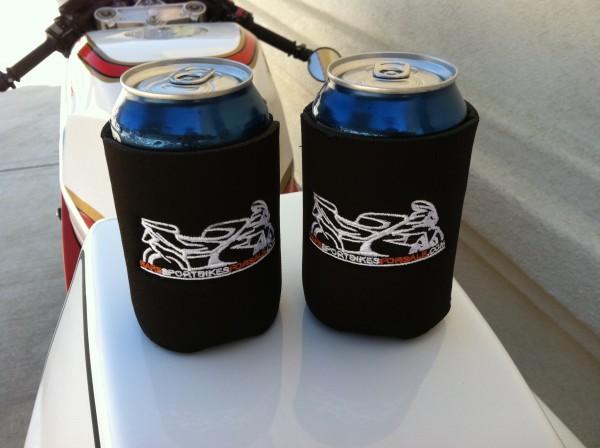 We all know that collecting sportbikes is not just about riding around. It's about looking good while riding around! RSBFS gear gives you the street creds where it matters most. And with that kind of confidence, you'll probably find yourself riding better too! Coming soon to an online store near you. Watch this space!
Special thanks to the friends of RSBFS who volunteered the use of some great bikes for our photo shoot!
Update: The new store is open and Christmas is just around the corner!
MI