Warning!
This post is in our archives. Links in this post have been updated to point to similar bikes available to bid on eBay.

Prior to April of this year we hadn't seen a Bimota YB5 pop up for sale since 2009 so of course now there is a second one, and instead of being far away in New Zealand this one is a bit closer to the RSBFS offices, with a location in Laval Quebec, Canada.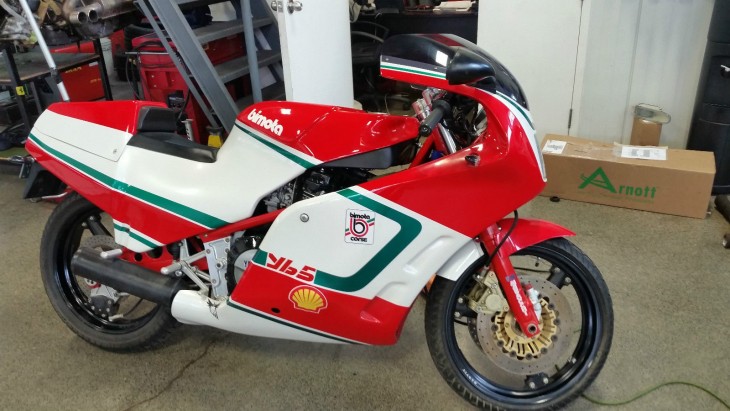 The YB5 was the fifth Bimota model powered by Yamaha and was an attempt by the Rimini based company to offer a big fast sportbike that could also be used for light touring.  This explains why in untypical-for-Bimota fashion there was a passenger/pillion seat hidden under the rear cowling.
While the passenger accommodations were unusual for a 1980's Bimota, the YB5 did follow the standard Bimota philosophy elsewhere by taking a standard bike and then improving on it.  In the case of the YB5  a 1200cc Yamaha FJ was the basis to help the YB5 meet the "big and fast" criteria. The YB5 was the highest displacement and most powerful bike that Bimota produced prior to is most recent reorganization.  NOTE: The Bimota power crown now belongs to its new BMW powered BB3.
The YB5 was first displayed at the 1986 Cologne Motor Show and entered production the following year.   Its 210kg dry weight was a claimed 25kg lighter than the Yamaha FJ1200 on which it was mostly based, resulting in 130hp at 9,000rpm and a top speed of 243kph/150 mph, not bad in 1989.  Reviews were generally positive although some reported a somewhat unforgiving suspension and engine heat blowing onto rider's legs. 
In typical late 80's fashion, the production number of the YB5 is of some debate. Some websites list 200, some 250, I even found one listing 208. Regardless the YB5 is quite rare but given its Yamaha basis, its more reliable than a lot of Bimota products (cough-cough-VDue-cough-cough). Nice touches abound on the bike, including machined frame connectors Marzocchi forks and single rear shock, plus a full set of dash indicators.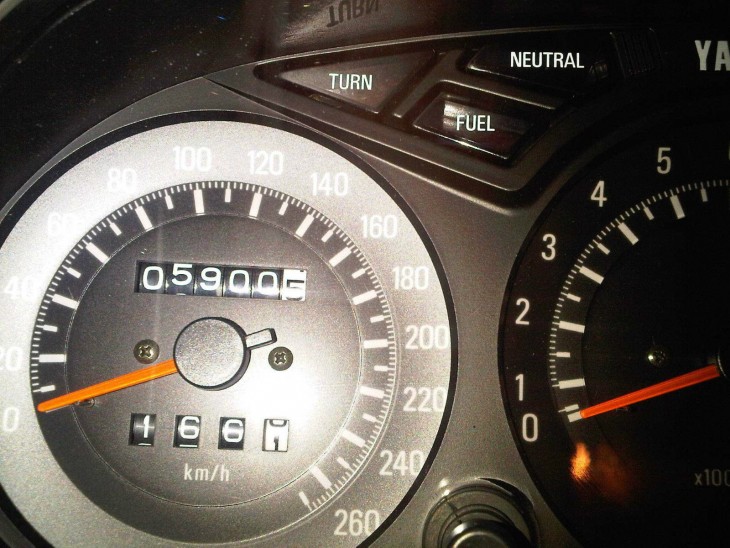 Here is what the seller has to say:
Number 149
I am the 3rd owner as far as I can tell, previous owner imported the Bike from the UK.
I have owned it since 2007, since then I have put 2k km on it as I do not have time to ride it.
Have changed the clutch Master cylinder  and clutch line.
Also changed the flasher stalks (still have them), and battery.
Some small scratches on fairing that can be buffed out.

Also have the tools for headlamp adjustment and rear wheel hub adjustment.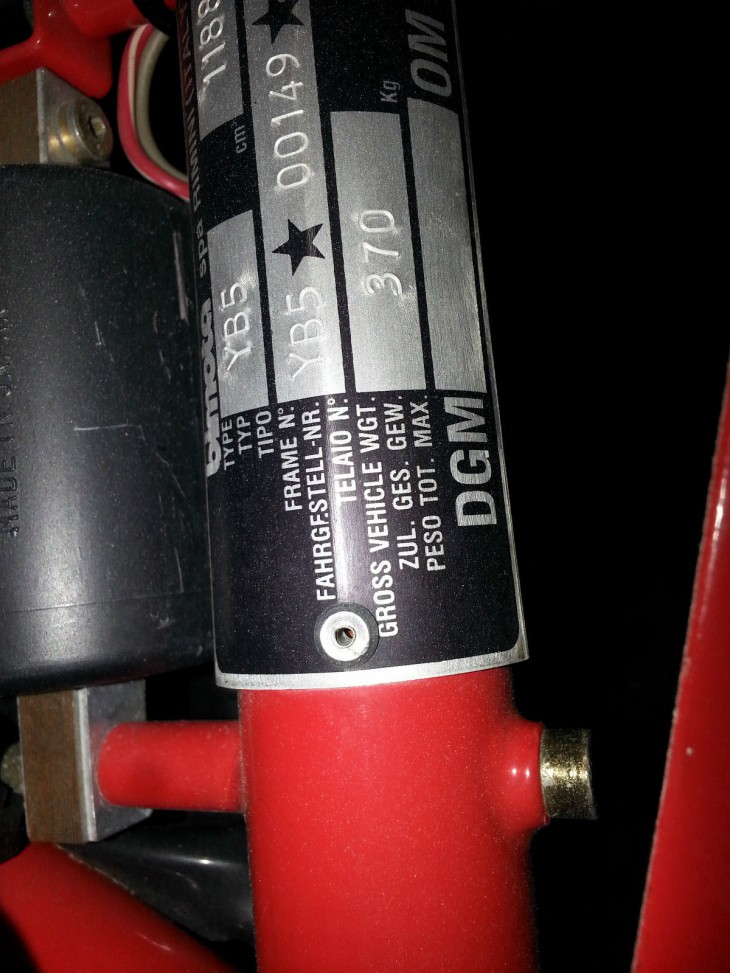 So what is this YB5 located in Far North America worth?  Well there are no bids at the opening price of $10,000 USD but this price is actually right in line with what we have seen on the few previous YB5's posted on RSBFS.    While its not as appealing to me as some of Bimota's other designs (what I wouldnt give for an SB2 to be in my little collection), its probably one of the more reliable Bimotas from the late 1980's.
I think this one will probably begin to appreciate at a reasonable rate over the next few years.  Perhaps a smart North American collector should give some consideration to picking this up.
-Marty/Dallaslavowner