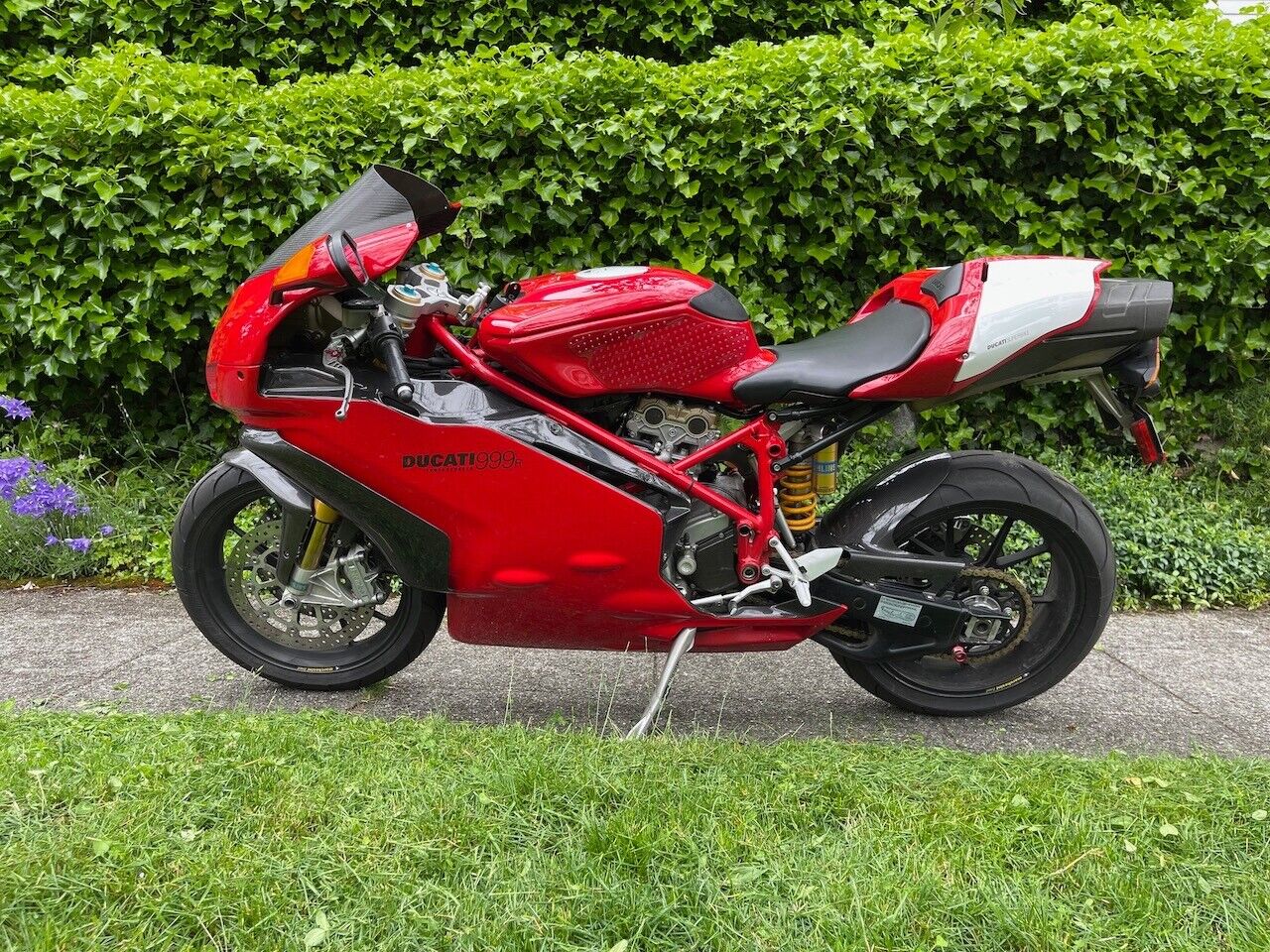 The one constant in the universe is time.  It endlessly marches forward.  Some say it heals all wounds, others claim it creates new perspectives.  Time has clearly helped the 999 generation of Ducati.  Once hailed as a ugly duckling and not worthy to follow the beautiful 916, now those comments are little more then a whisper in the back of the room.  Most agree that the design has aged extremely well.   The performance and race winning heritage was never in question and now these are at an age that collectors are starting to take notice.  They offer a ticket into the exclusive Ducati R world at a value that is hard to ignore.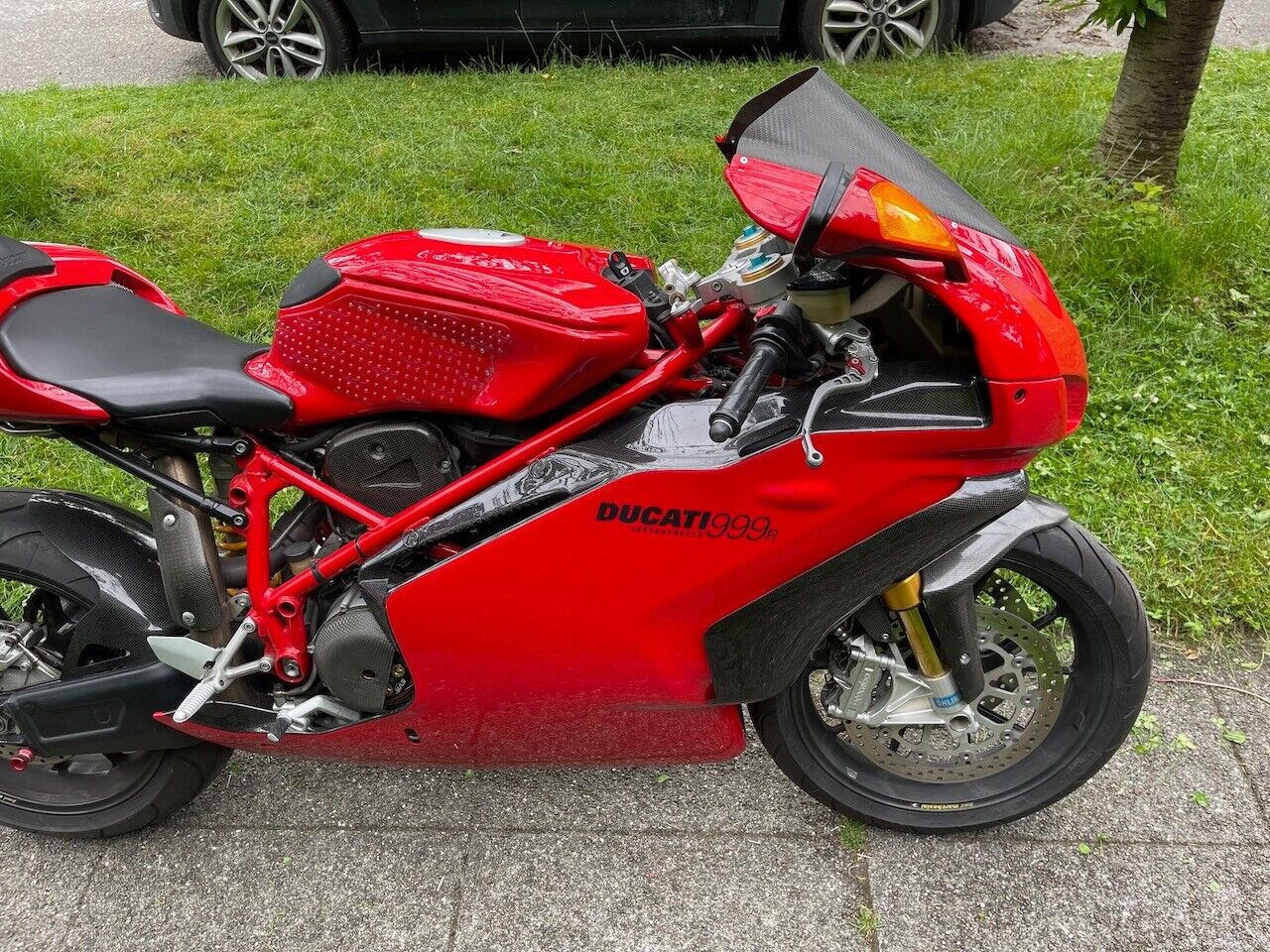 Any Ducati to wear the R badge is riddled with some of the best components available at the time.  Magnesium engine covers, forged wheels, Ohlins suspension, radial Brembo calipers, carbon fiber fairings and shower fuel injection round out the list.  These were not just slightly upgraded S models, these were serious machines with a focus on track performance.  There is a debate in the 999R groups over what year is the best.  The latter bikes (like this 2005) have an upgraded swing arm, a striking red frame and a few other small evolutions over the early bikes.  In the USA the early bikes were the only ones to come with a numbered triple tree, a build plaque and a few other collectable trinkets.  In the real world on the street the changes between the bikes would probably be hard to tell by most owners/riders.
Ducati Superbike. World Ducati Day is coming. Get started with the track season. Modern classic Italian designed by Pierre TerblancheCarbon fiber fairingsMonopostoEVR slipper clutchTermignoni street AND race exhaust with matched ECUs (SOS Diagnostics)Printed shop manual(second set of carbon fiber fairing available separately)Serious offers onlyLocal pickup only in Seattle WA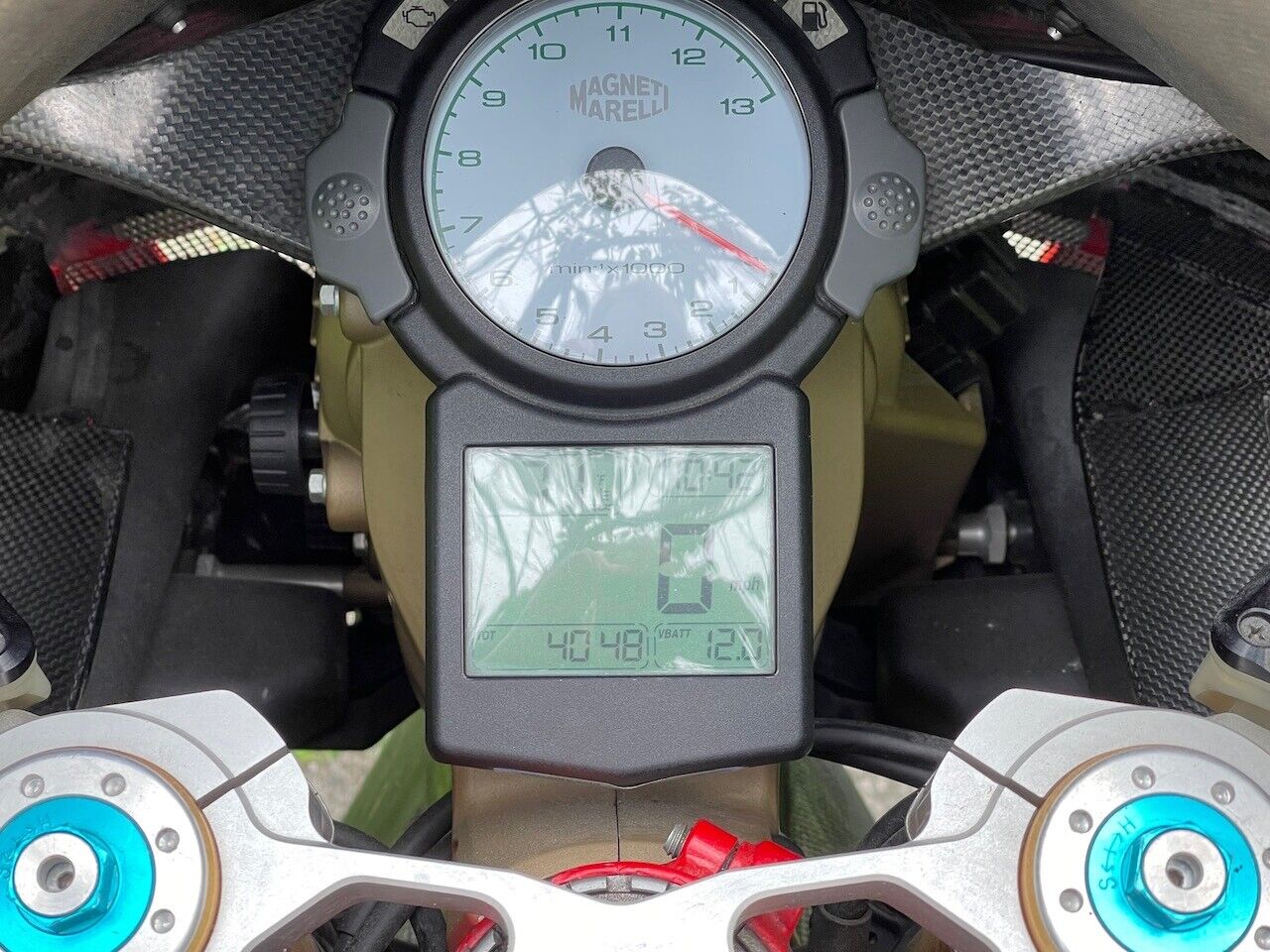 This example shows about 4,000 miles and had a couple of desirable and period correct upgrades.  No mention of service history, or when the last belt change was performed.  The latter is not a huge deal and often has exaggerated costs speculated, but service records do add to the appeal of any collectable.  The asking price if $18,000 might make some pause, but for anyone following the market closely on these, it is not really out of line.  These have risen sharply in value recently as reflected in some high profile auction results.  With the prices of run of the mill 916s approaching this price point it makes sense that people are turning their eyes to the next series of bikes and seeking out the highest specification examples.