Warning!
This post is in our archives. Links in this post have been updated to point to similar bikes available to bid on eBay.
Here on RSBFS we see quite a bit of commerce concerning bikes that have been imported from where they were originally sold to areas where they were not. The laws of supply and demand apply regardless of geography, regardless of DOT and regardless of EPA. But why wait for someone else to do the work for you (and pick up the potential profit)? What if you could reach out to a foreign region, pluck a tasty morsel of exotic goodness, and bring it back home yourself – such as this FZR250R … Interested? Read on.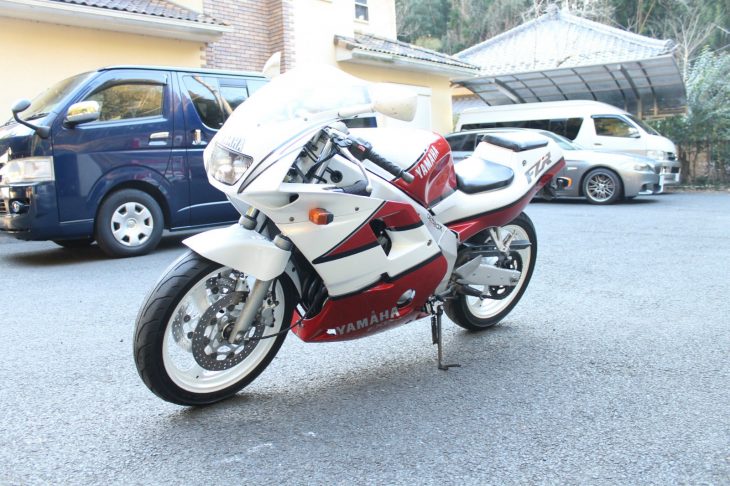 In Japan, small bikes rule. This is partially due to the space limitations and density of the country, but more to do with training and cost of licensing. There is a steep increase in the price of a license as you go up in capacity, making larger bikes not viable for most riders. Thus, most manufacturers offer some serious hardware in the smaller classes. Take this FZR250R as an example: While only 250cc, it sports an in-line four cylinder liquid-cooled motor with 4-valves per pot. Redline is an insane 18,500 RPM, with max power in the 45 HP range. A Delta box perimeter frame gives all the pieces something to mount to, and braking duties are handled by triple disk. There are also some concessions to cost in the form of non-adjustable suspension (rear preload only).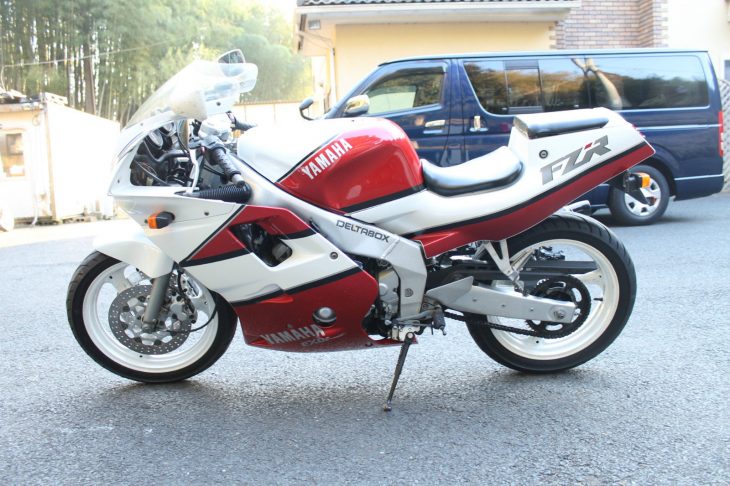 From the seller:
Yamaha FZR250R 3LN3

VIN: 3LN-279194
Year: 1990
Mileage: 34,700km
Condition: Running very well. It has tiny scratches but looks very good condition.

Shipping : We'll put it into the wooden crate and ship by surface.
We'll enclose Japanese original title, and also Sales Certificate and Bill of Sales issued by us in English. Shipping cost: The bid price includes shipping cost to overseas, and it's charged from our office in Japan to the nearest port to your address. We expect you'd pick it up at the port and arrange the land transport to your address by yourself. The other cost, such as the handling cost, duty fee, tax, etc. which will be charged in your country, they're not included there.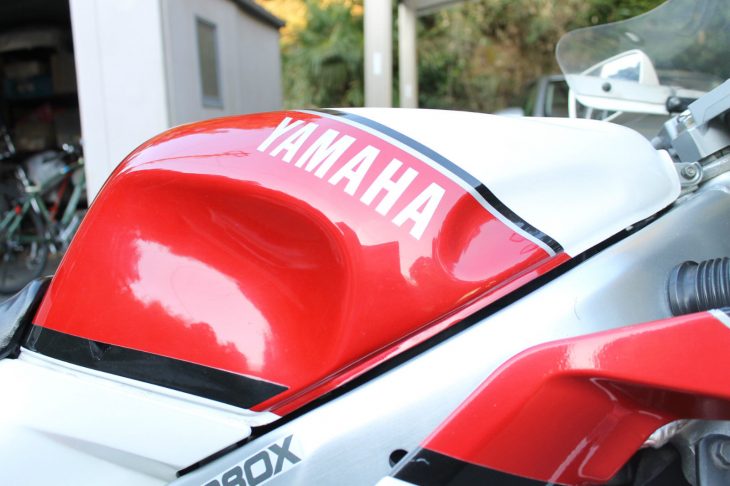 The US has recently been blessed with an upsurge in the quarter-liter market. For decades we have suffered with bargain-basement Kawasaki Ninja 250 models as our sole sporting representation. While adequate as a beginner bike, the first few generations of this model were firmly grounded by price. Lately, however, we have seen that change. A war is going on in the sub-400cc categories, bringing technologically advanced hardware to what has previously been seen as the scooter set. With the Big Four now bringing new 250-300cc products into the US, this FZR250R may not seem quite so exotic – but in 1990 this was a major player that could contend with the two strokes of the time.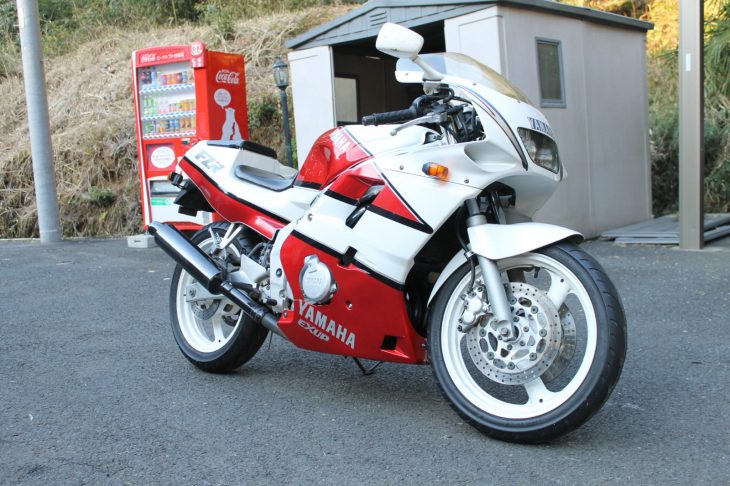 Located in Japan, this FZR250R is looking for a new home somewhere else in the world. It's not a perfect example, but overall it looks pretty clean. The seller will crate and ship to your nearest port, and it comes with a bill of sale and paperwork apparently recognized in the US. There is still the question of titling the bike in your state, but with the appropriate paperwork that should not be too different than titling any other used bike. Caveat: Not all states apply; Japanese home market bikes generally do not have a 17-digit VIN, making registration all but impossible in some locales (think California, as an example). Check it out here, look closely at the pictures, and – as always – ask questions. Buying direct from Japan is not quite the same as buying in person, but you're not likely to see one of these on Craigslist any time soon. Good Luck!
MI