The ZX-11 Ninja was Kawasaki's answer to the GSX-R1100, a big bruiser of a roadbike that lacked agility but more than made up for it in terms of ballistic performance from the honking inline four and slippery aerodynamics that, for a while at least, made it a contender in the "world's fastest motorcycle" stakes. They sold plenty of these when they were new, but you'll have to look long and hard before you find one these days with just 2,500 miles on the odometer... Today's big-power literbikes are often criticized for their highly-strung nature, with even Ducati's v-twin Panigale needing real revs to make fast progress. But the big Ninja harkens back to an earlier era of big bike performance, where plus-sized sportbikes from the Japanese Big Four often happily made do with just five cogs in their gearboxes, a reflection of the bikes' torque-rich powerbands. The ZX-11 makes power all through the rev range, meaning serious acceleration is always just a twist of the wrist away.
Built between 1990 and 2001, then followed by the suspiciously-similar ZZ-R1200 that soldiered on with its blobby styling until 2005, the ZX-11 was motivated by a 1052cc four fed by one of the very first production ram-air systems, mated to a six-speed gearbox transferring the 150 crankshaft horsepower to the rear wheel. Top speed was somewhere slightly north of 175mph, with handling was that was stable and very neutral. Obviously the ZX-11 was never intended as a race-replica or canyon-carver: it's almost 600lbs with a full tank of gas and came only in solid, classy color schemes unmarred by the era's over-dependence on garish graphics. A mature sportbike that could effortlessly trash rivals away from a stoplight or crush continents when fitted with soft luggage.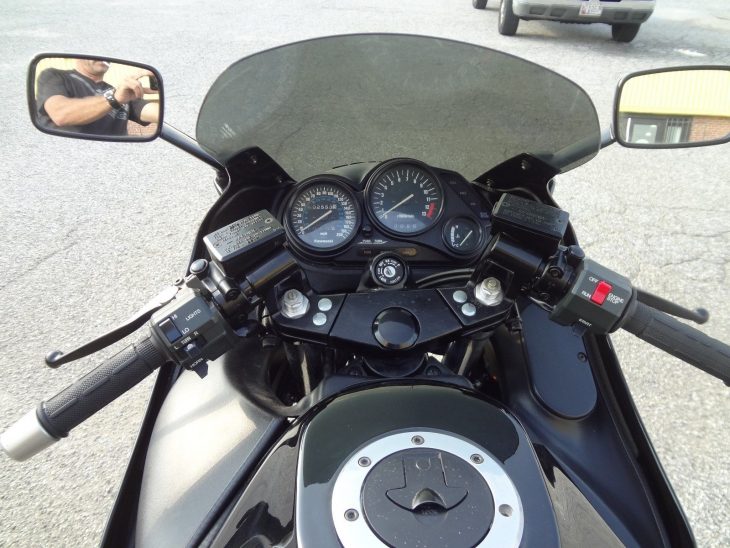 Considering how good they are at covering big miles in a short period of time, it's shocking that this particular Ninja has covered just over 2,500 miles in its twenty-five years of life. Aside from a couple minor details, it's nearly stock as well, making it a good candidate if you're looking to start or add to a collection of devastatingly fast 90s sportbikes. It's hard to find a bike that offers a better performance-per-dollar proposition, with a Buy It Now price of just $3,000.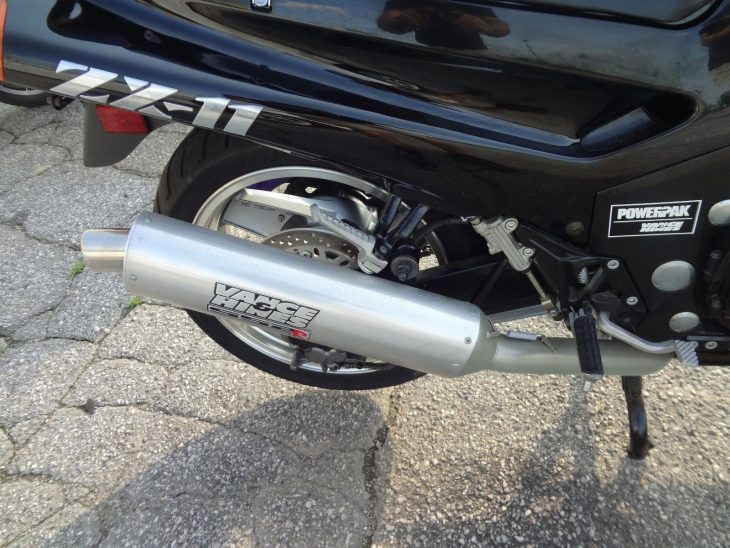 From the original eBay listing: 1992 Kawasaki ZX-11 Ninja for Sale
Only 2,553 miles, bike runs and drives great... very fast bike.

Comes with original tool kit and owners manual and stock computer... bike has Vance and Hines PowerPak on it.

Bike can be shipped if needed.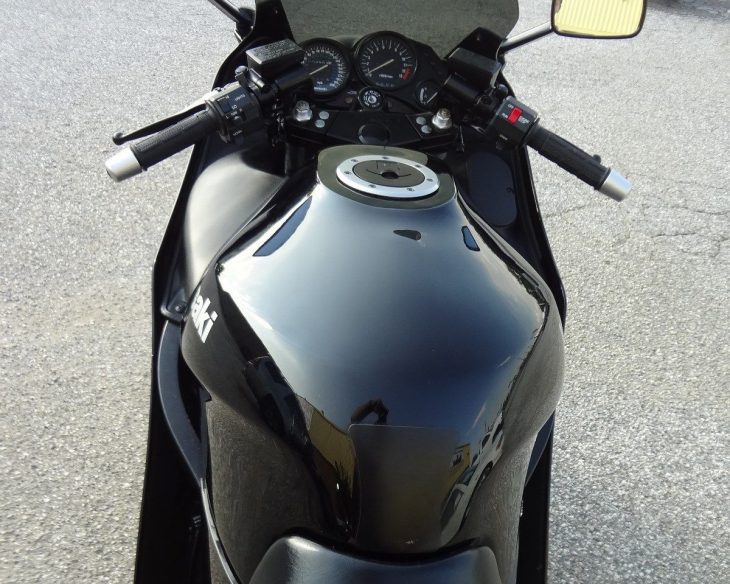 ZX-11s pop up occasionally on eBay, generally in nice enough condition, but they typically have the high miles you'd expect of a big, reliable GT machine. This example is barely broken in and nearly stock, aside from those unfortunate, but easy to remove paint-splotch decals, chain guard, and purple mesh, and a period-appropriate Vance & Hines four-into-one exhaust. I personally prefer aftermarket four-into-one set ups, but collectors eyeballing low-mileage bikes are probably looking for originality. For riders in the 1990s the ZX11 was the very embodiment of speed, the Hayabusa of its time, and I expect collectible examples like this one will increase in value down the road. For now, they remain tantalizingly affordable and completely useable motorcycles.
-tad