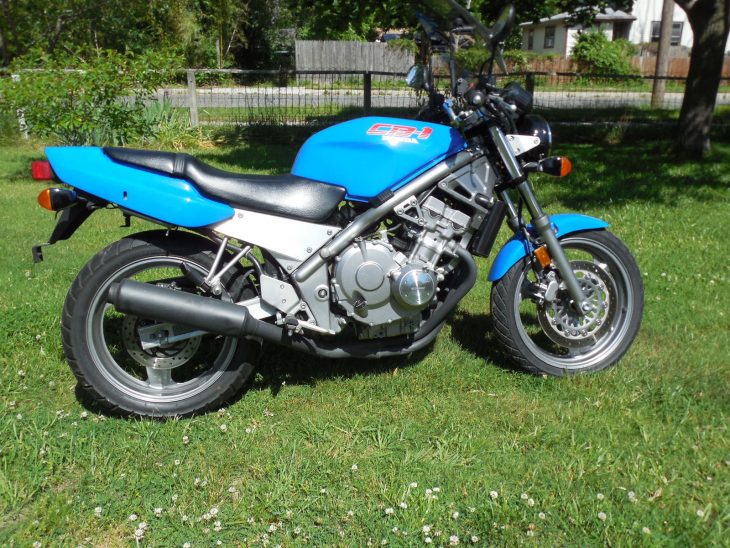 Performance motorcycles have gotten so powerful and fast that they're only even rideable by normal humans because of sophisticated electronics. If 99% of riders need traction-control just to keep their 190hp superbike on the road, couldn't it be argued that they're too powerful? ABS and all the other safety systems are amazing, but should be there just in case the rider gets it wrong, not to keep the rampant power under control. Are riders of these bikes actually having more fun? Maybe, but doesn't something like today's Honda CB-1 make much more sense for most riders?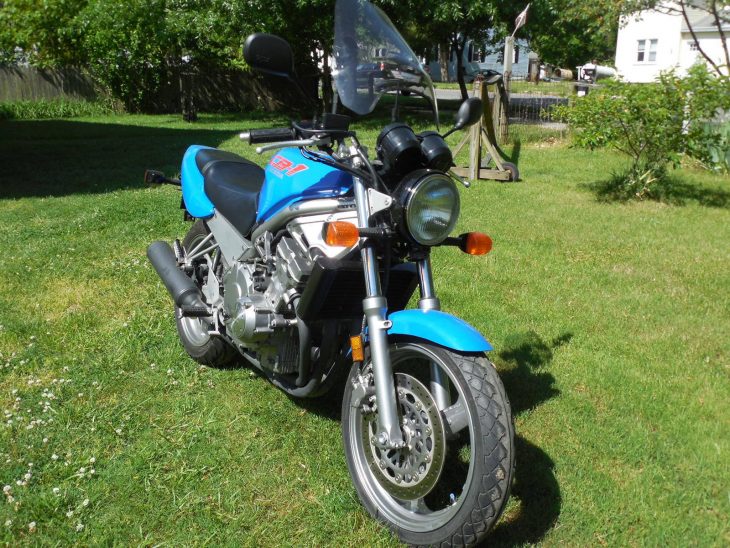 Plus, if you do get dusted on a canyon road, you can always blame the machinery: "Hey look, this is a 400cc motorcycle! What do you expect?" If you're on a new BMW S1000RR, you really have no excuse for being slow, other than self-control and sanity. The 1990 Honda CB1 doesn't have that same problem, however, with good handling and modest power. The displacement screams "learner bike" but the specifications argue otherwise:
399cc liquid-cooled inline four, sixteen valves actuated by gear-driven overhead cams. Six speed gearbox. The combo was slightly detuned from the CBR400 for street duty, but it put out a respectable 55hp and could push the machine to 118mph, certainly plenty for the street and even a bit of freeway cruising. It lacked the CBR400's twin-disc brakes up front and uses a steel unit instead of the CBR's aluminum beam frame, but the engine is still used as a stressed member, increasing rigidity and keeping weight reasonably low.
From the original eBay listing: 1990 Honda CB-1 for Sale
Overseas they have a tiered licensing system.  50cc, 125cc, 250cc, 400cc, 750cc, and above.  Most young men cannot afford above 400cc, so the 400cc market is full of hot rod bikes.  This is one such bike.  Water cooled DOHC 4 valves per cylinder, direct gear actuation of the cams, no cam chain, six speed transmission, red line at 13,500 rpm, power kicks in at 9000.  Top speed is over 100 mph.  The effect of the photography makes the paint look like it is robin's egg blue, but it doe not look like that in person.  The blue paint is a nice metallic finish.  Accessory windshield is quickly removable.  Heated grips have been added.  Accessory adjustable handlebars also.  All stock otherwise.  Very clean, except for some pollen on the gauges in the photo.  Was my wife's bike but she does not ride it enough to justify keeping it.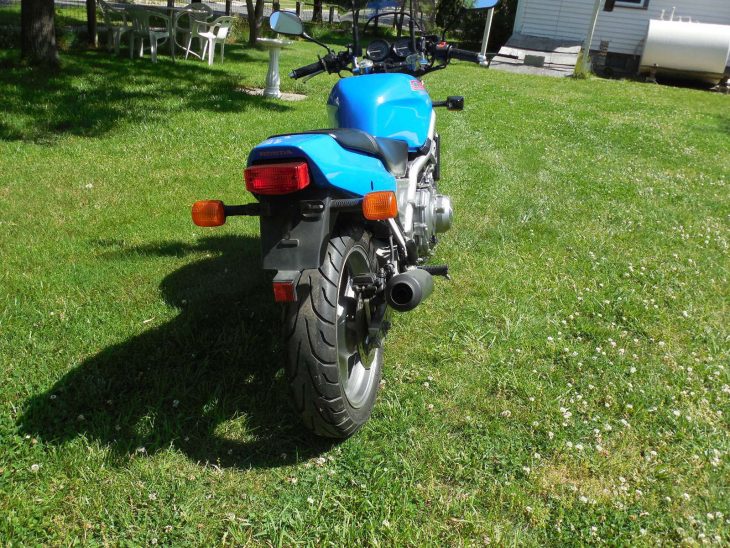 There are no takers yet at the $1,900 starting bid and there are just over 24 hours left on the auction. It looks like it's in good shape, although that windscreen needs to go. Like the Hawk 650GT, the CB-1 has developed quite a cult following and with very good reason: unlike the CBR400, the CB-1 was officially imported, but few were sold and they're hard to find now, although they still don't sell for all that much.  It's the Goldilocks of motorcycles: not too big, not too small. And the price is just right.
-tad