Warning!
This post is in our archives. Links in this post have been updated to point to similar bikes available to bid on eBay.
Every post will be sent right to your inbox every morning when new posts are made. We will never sell our list or spam you. Plus you can click links to bid or buy right from the email and skip the site entirely. Subscribe to Rare SportBikes For Sale today!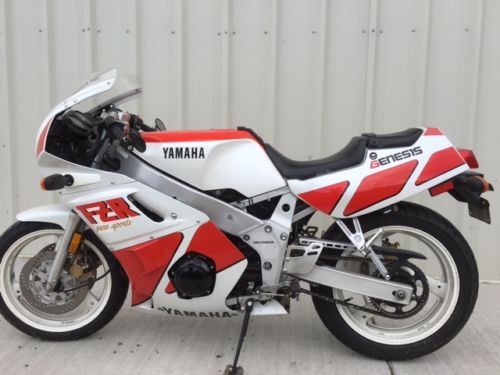 Obviously, there are "rare" motorcycles that don't cost an arm and a leg to own and, although there are plenty of affordable Ducatis, Aprilias, and even Bimotas that appear on this site, not everyone wants to own an Italian exotic or lives near a shop that can work on their baby. So if cash is tight, you like Japanese reliability, and want something just a little bit different, a little bit cooler, a little bit nimbler, or just a little bit… littler, you can't go wrong with a Yamaha FZR400.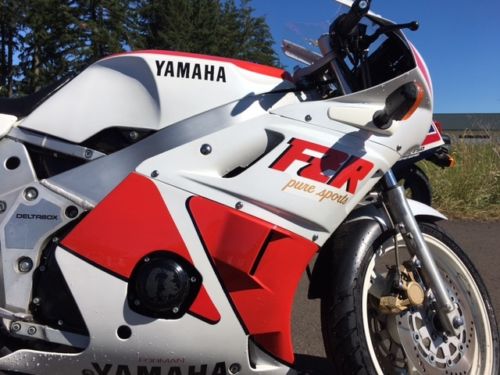 We're living in an age of accessible performance, but it's largely the machines making that so by means of electronic trickery: without ABS, traction-control, yaw-sensors, titanium Finnegan rods, and synthetic headlight fluid, most of the 200hp literbike road-missiles would quickly kill their non-Alien riders, making "lifelong customer" a very brief state of being. But a move up from a 250 to a 400cc middleweight sportbike means a stepped improvement in power and performance and the opportunity to incrementally upsell buyers on progressively faster motorcycles. Bikes like the FZR400 are also popular among  folks who either understand the limitations of their modest skill and experienced riders who just enjoy wringing the neck of a motorcycle without tripling the speed limit.
The 399cc four-cylinder put out a claimed 64hp [more like 55 at the rear wheel] and the bike weighed 410lbs wet. Keep in mind that the FZR400 wasn't just an FZR600 with a smaller motor. There's a reason that people stick the 600's motor into the 400: the bike had a stiffer, lighter aluminum frame compared to the the bigger bike's steel unit, making "big block" FZR400s quite the hot ticket.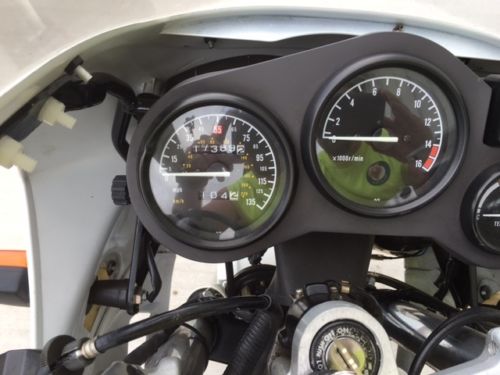 From the original eBay listing: 1988 Yamaha FZR400 for Sale
Beautiful, great legendary handling sport bike.  Well maintained.  Low miles, Excellent condition. Has been in climate controlled sport bike collection and has not gotten many miles. Includes rare original stock exhaust. Please note bar end mirrors (can't find stock ones?) and please note small seat and frame cosmetic blemishes. Rare chance to own clean, stock collectible Yamaha Sport bike.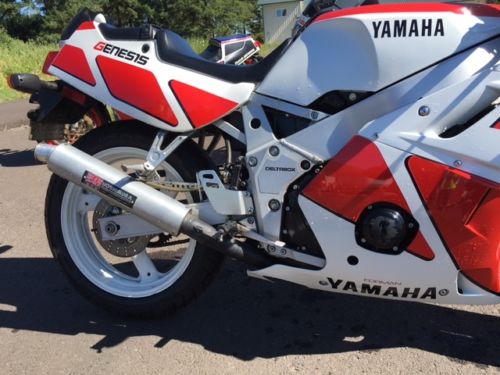 Power-to-weight isn't any better than a two-stroke 250, but refinement certainly is and, as we've discussed ad nauseam here or RSBFS, good quarter-liter sportbikes are pretty thin on the ground here in the USA anyway. Four-stroke 400s are pretty rare as well: all of the Japanese manufacturers' sportbikes came in low-calorie versions, but the CBR400, GSX-R400, and ZXR400 were never officially imported here, making it a bit difficult to source them without potential DMV stress. If you're looking at bikes in the 400cc class that were sold in the US new, you're pretty much limited to the CB1 that used the CBR400's motor, the 400 Bandit, and the FZR400. These days, it is possible to find the odd CBR400RR or ZXR400 here, but those are all grey-market imports and that can cause the odd DMV headache, so for maxiumum fun with minimum pain, the FZR400 is in a class by itself.
This example is very original except for the seller-mentioned mirrors, but that shouldn't be too hard to rectify. The starting bid is just $3,500 with minimal interest so far, and that's a pretty insignificant amount of cash for such a fun motorcycle.
-tad