Today we have a bit of a choose your own adventure situation. Assuming you find the RZ350 a RSBFS-worthy ride, what we have today is two different – completely stock and original – examples. One bike is a west coaster, residing in sunny California. The other is an Easterner, braving the Windy City of Chicago, Illinois. From a collector perspective, both are 1985 models, both are in the red/white livery, and both have the desired catalytic converter exhaust pipes (well, collectors desire them, at least). Let's dig into these two and see what adventure awaits!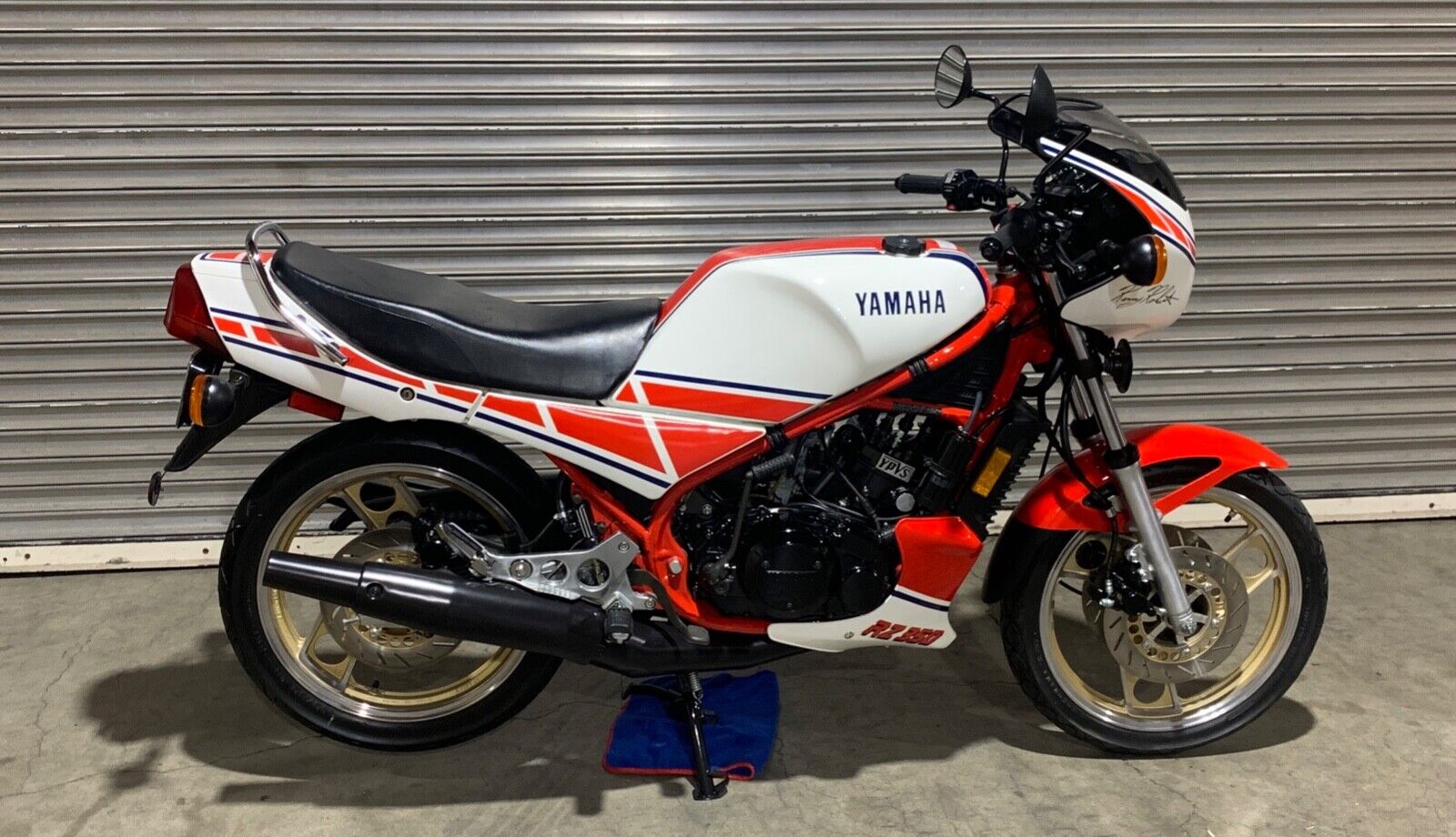 From the seller:
1985 Yamaha RZ350 This motorcycle belongs in a collector's collection or a museum! It has 2694 miles on it all original right down to the Yokohama tires that it rolled out of Kenny Robert's Yamaha Modesto, CA. There is a good article with more pictures at Raresportbikesforsale.com February 25th 2022,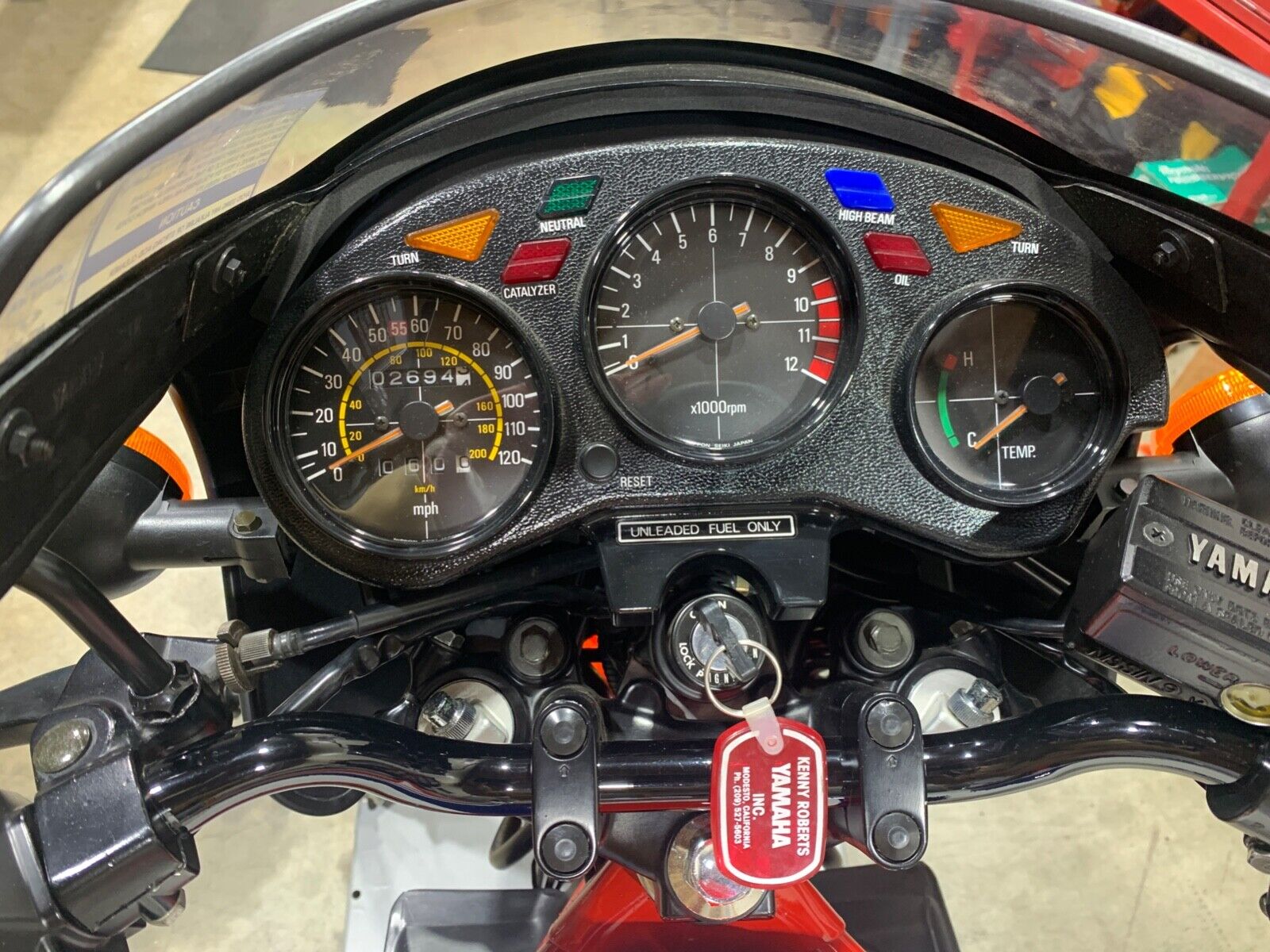 To be candid, this particular beauty has graced the pages of RSBFS before; in February of this year, in fact (https://raresportbikesforsale.com/inflation-1985-yamaha-rz350). I might have missed that, but the seller was kind enough to remind me in his text. Back then we were amazed at the originality of the bike, and it doesn't look like much has changed. In February the ask was nearly $30k in Buy It Now format. This time around there is a proper auction, although the starting line ask will cost you $18,500 with reserve in place. You can check out this CA bike here.
---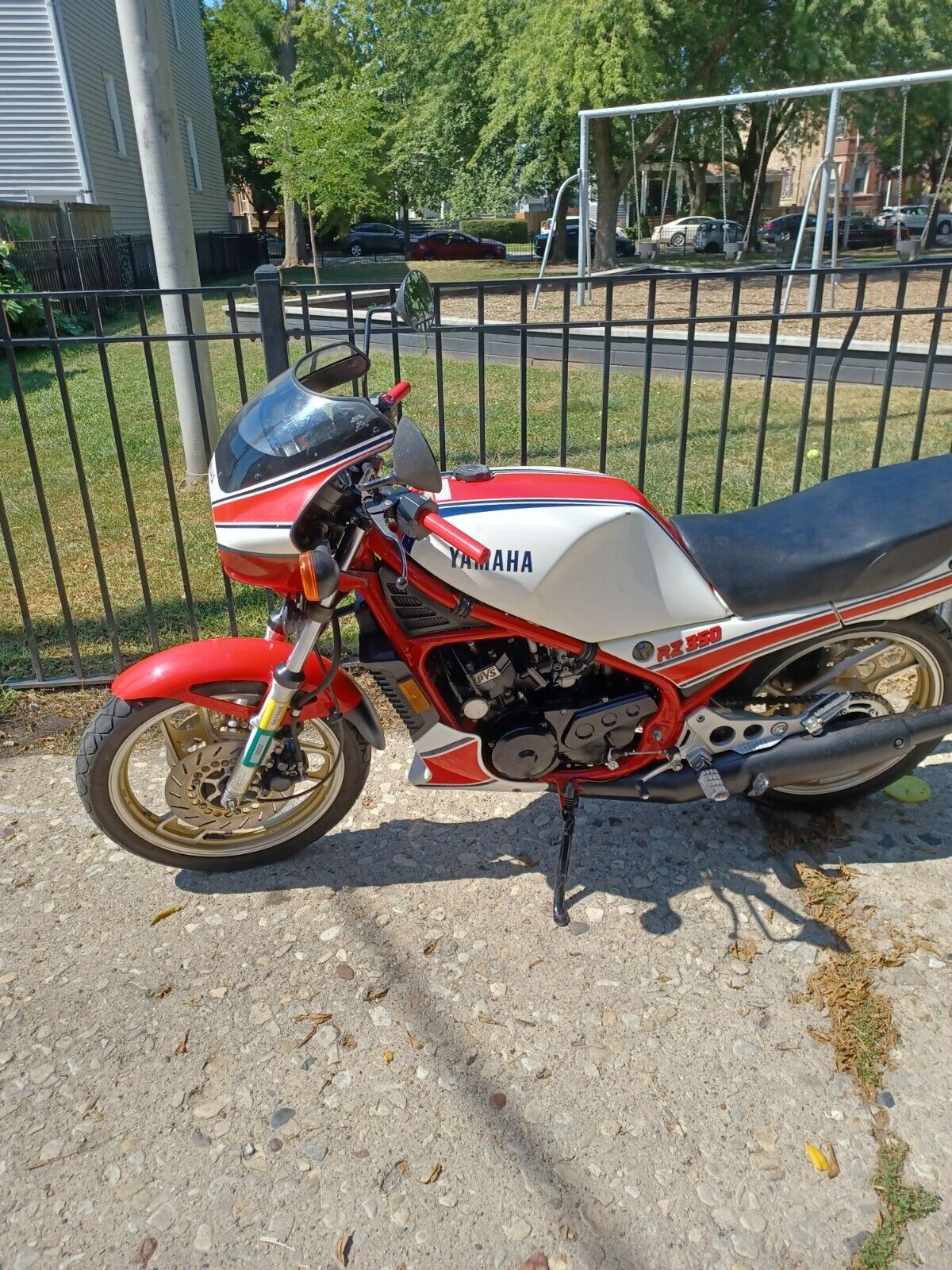 From the seller:
Super Original. Needed a carb clean , now runs like it's new.
There are a few minor nicks you will see pointed out in the pictures but it is so clean and original I don't want to touch it. I'll leave anything that it needs for the new owner. Nuts and bolts are still bright and Original gold color never touched since factory.
California model with ,yes all the restricted stuff on it. But I can emphasize enough how Original it is.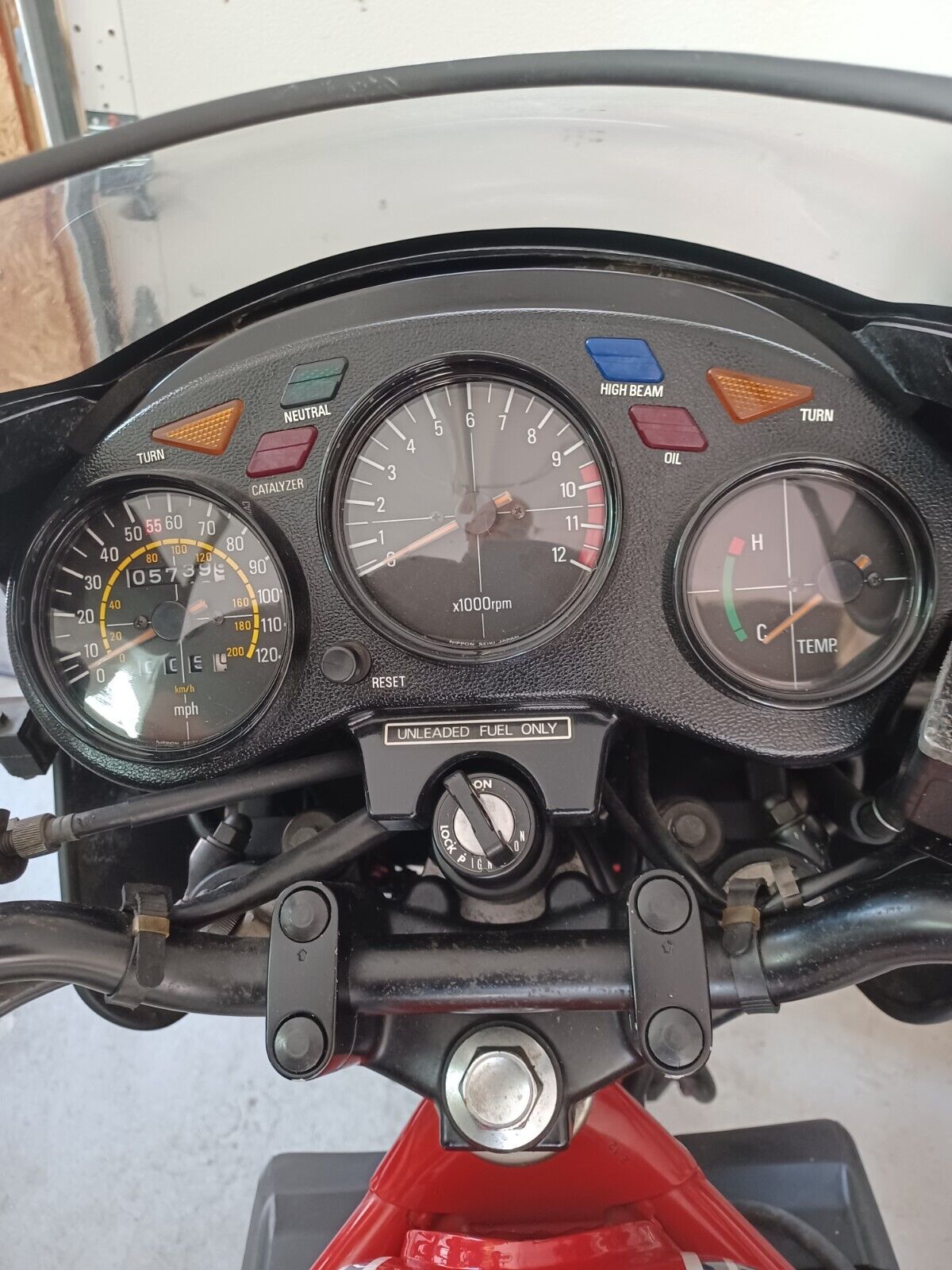 This second bike is located in Chicago, Illinois. It looks a lot like the first, although it does have more miles (nearly 6k), a little bit of damage on the right side of the bike (fairing, tail section and pipe), and the funkiest little red handgrips I have ever seen. Beyond that, the cats are in place as the EPA intended, and even the air injection and evap appears to be stock. Wow. Seller notes the carbs were recently cleaned, so this one seems to be more of a rider than the bike located in California above. This is a Buy It Now format sale, with the seller asking only $18k. I say "only" as that is the purchase price, not the opening bid like the bike above. Check out all of the details on this Chicago bike here.
---
Well, there you have it. Two pretty stock examples of Yamaha's finest, but up for auction at the same time with a similar close date – even though they are located across the country from each other. If you are in the market for an RZ to collect, these appear to have all the right pieces in place. Good Luck!!
MI