I had to obtain special permission to post this one, but I think you will all agree it is RSBFS worthy.
Bike is located in Villasanta, Italy and being offered by a private seller. There's a laundry list of high-end components on the bike and it looks way cool.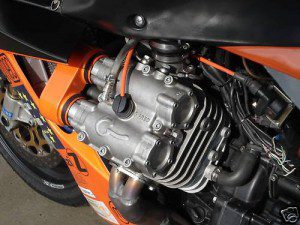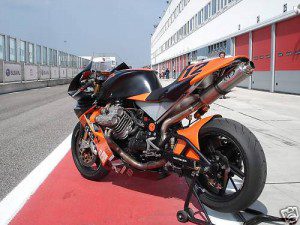 Comments from the owner:
The MAS12 has more than just a Moto Guzzi prototype. It is driven by a powerful water-cooled 1,105 cc four-stroke with 4 valve in titanium, high compression two-segment pistons, twin cam shaft on top. It is also a machine dedicated to all riders who love and understand motorcycling, not an over-tuned mass of technology for a limited few.
I didn't dare try and re-write the sellers comments; I wanted to leave them for everyone to enjoy.
Is it just me or does it look like you might have a very hot left big toe after a stint on this beast?
dd