Update 12.15.2021: SOLD! Congratulations to both parties! -dc
As a long time reader I was honored when I had a chance to join the team here at RSBFS.  Having always been passionate about sports bike I was excited to share my personal experience in the hopes that others would join this wonderful world of rare motorcycle stewardship.  In my short time here I have posted about a few Aprilia.  I have stated that they offers an amazing ownership experience because of their unique mix of exotic components and a reliable power plant.   Well I was not blindly suggesting them to people as I have had a 2003 Haga edition in my garage for a bit, but sadly it is time to say goodbye to this bike.  Limited space and other bikes incoming mean something has to go.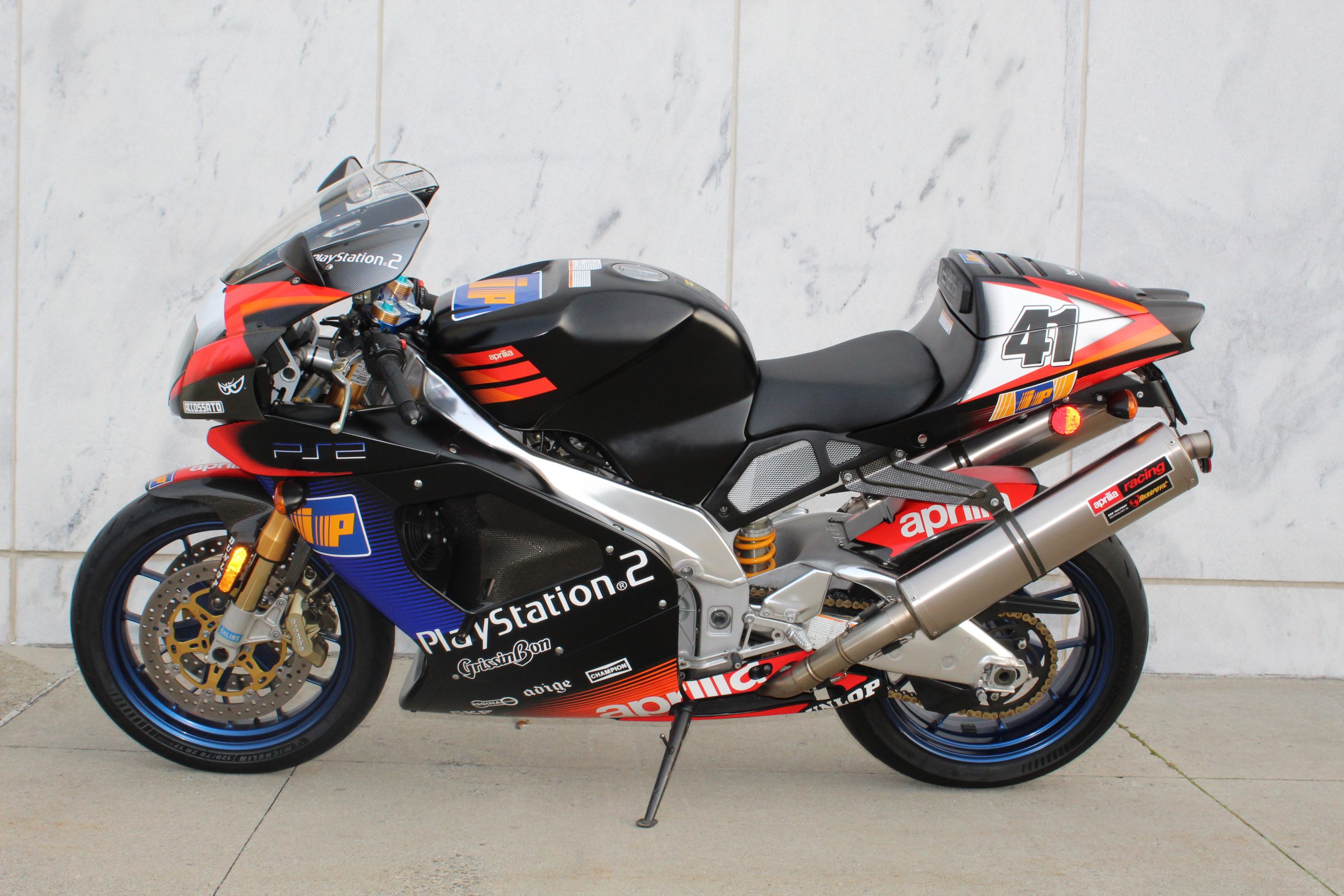 I am the second owner, and have put about 2,000 of the 11,000 miles on the bike.  The loving original owner was a huge Aprilia and Haga fan.  He kept all of the little pieces that get lost over time with these bikes.  The Original tool kit is still in place, owners manual, the standard exhaust and EPROM are wrapped neatly as are the factory air intake restrictors that everyone took out day one.  He even kept the styrofoam tubes that the included Akrapovic exhaust was shipped with.  All these little details add up to an attractive package for a collector.  The only departure from standard is the Aprilia Racing branded carbon fiber surround for the tail lights.  The correct black plastic piece is included with the bike.
While I have looked after the bike I have kept the receipts for any parts I have used while maintaining the bike.  OEM parts were used when ever possible.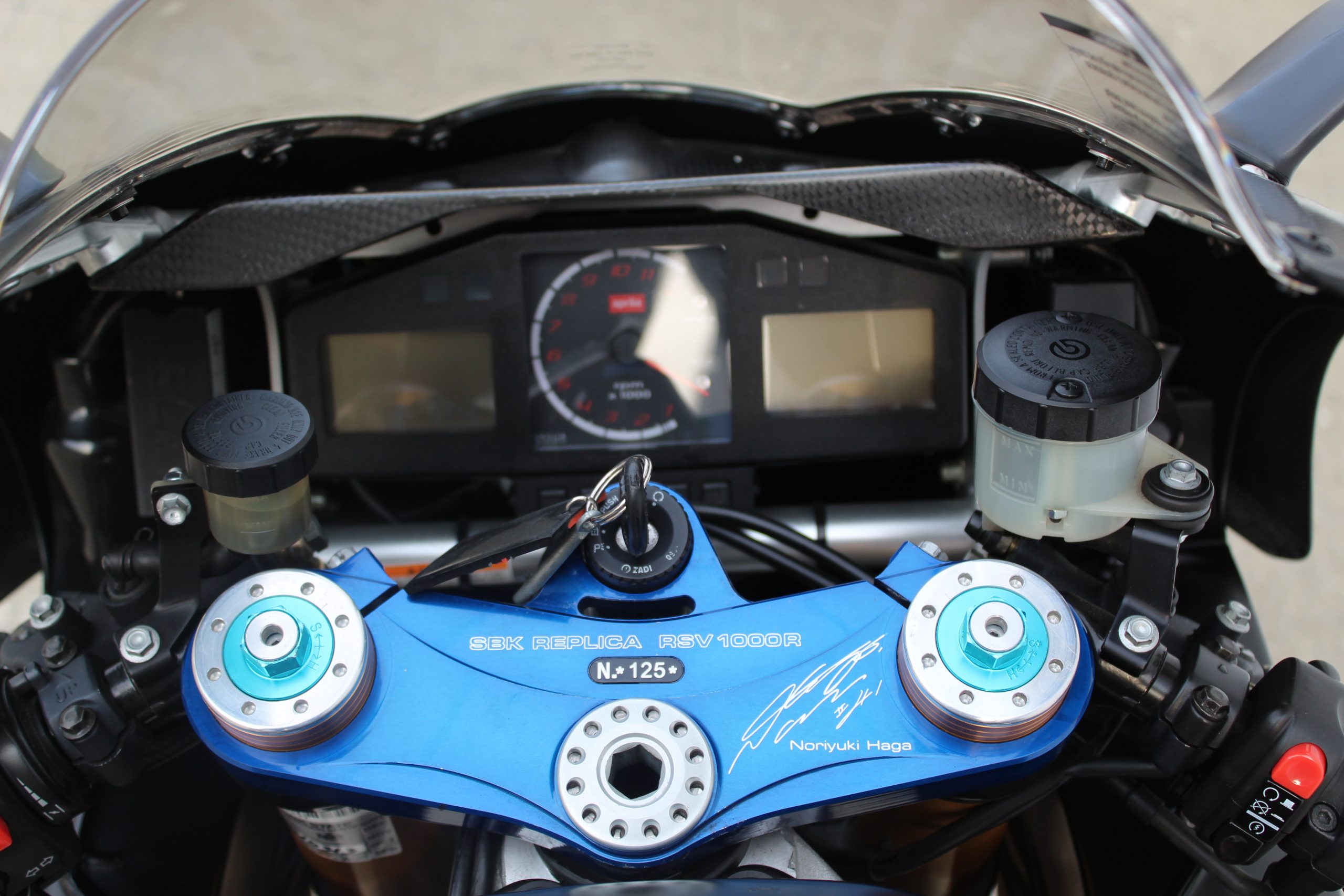 Details about the bike:
11k miles

For the 2021 season. 

-New Michelin Power RS/GP tries

-EBC Pads

-Battery

-Fork/Front end rebuild.  New seals, bushings, head bearings, O rings.  All OEM parts

-Valves checked

-Full Tune Up and service.  Oil change, Air Filter, Plugs, ect.  All OEM parts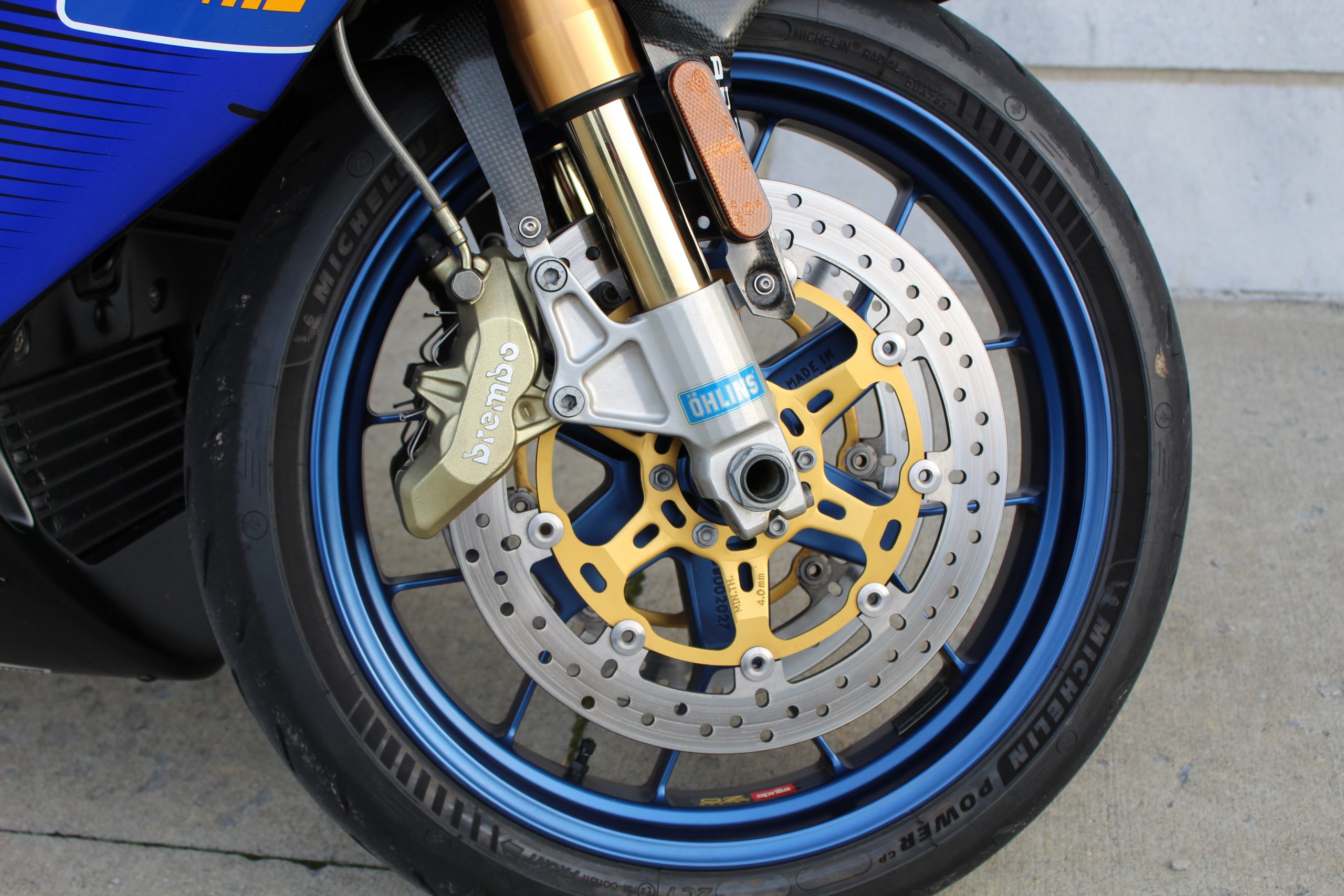 The Ohlins front and rear provides a nice ride, while giving ample control over the bike while pushing it.  The Brembo brakes are more then up for the job and the exhaust offers an distinct and enjoyable sound.  Dripping with carbon fiber just adds icing to the cake.  About 60 of these Haga Editions came to the USA in 2003.  This is a great opportunity for someone to own a numbered Italian sports bike.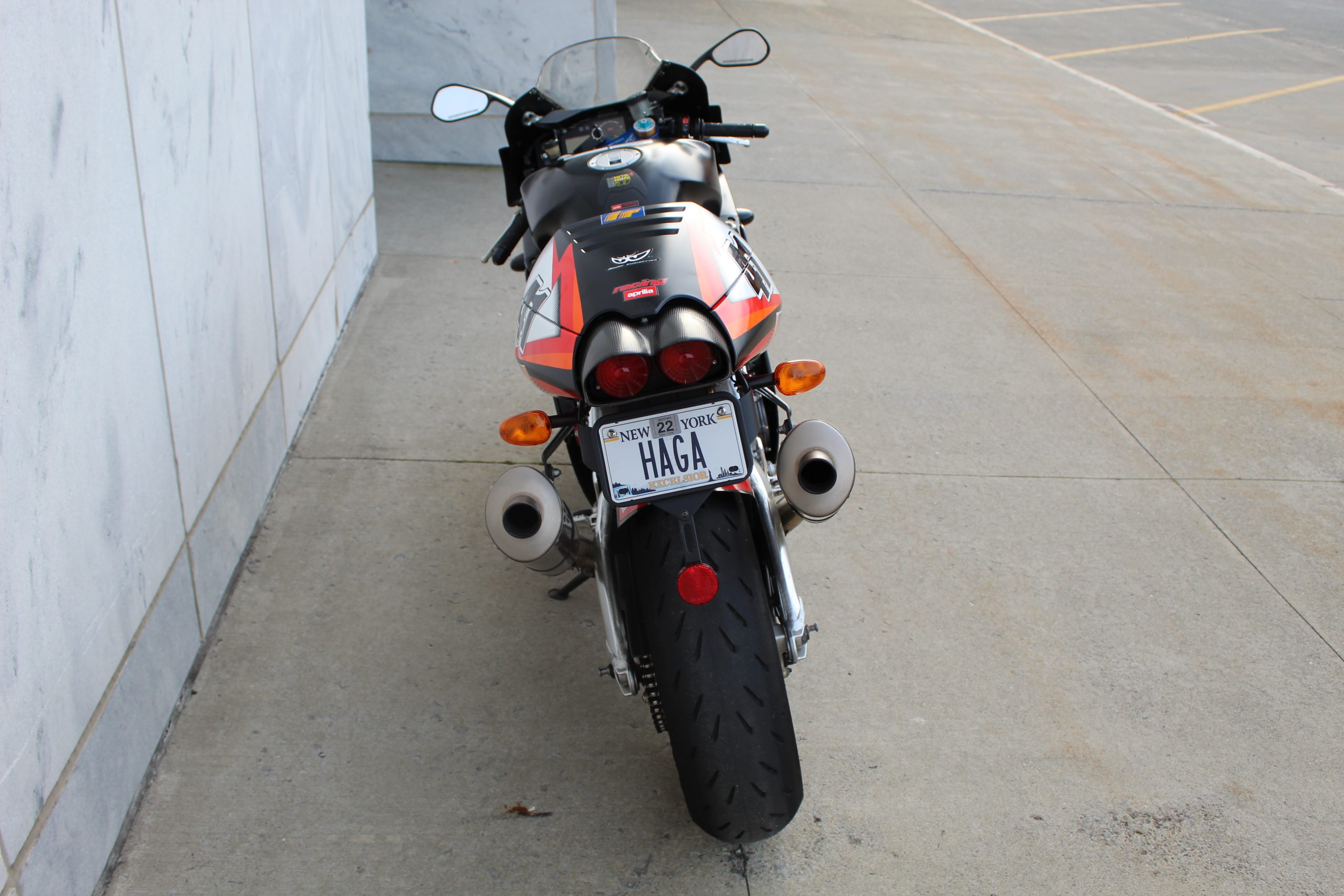 Always well cared for and enjoyed this bike shows little signs of use.  The most notable imperfections are on both sides of the swing arm, caused by a poorly adjusted paddock stand.  All lights and electronics work as they should, no signs of leaks or smoke.  Bike is ready for the next owner to enjoy.
Asking $10,500 and opened to offers.  Bike will be sold with a clear title and the mentioned extra parts.