I love this paint scheme! Here's the link to the Forum Post on usa2stroker.com and the eBay listing for this Suzuki RGV250: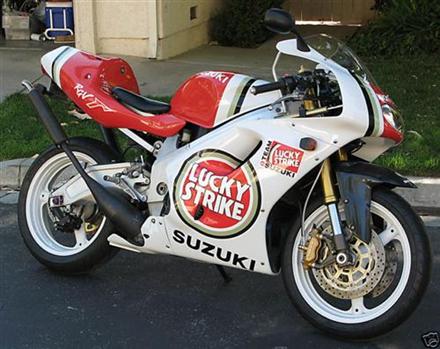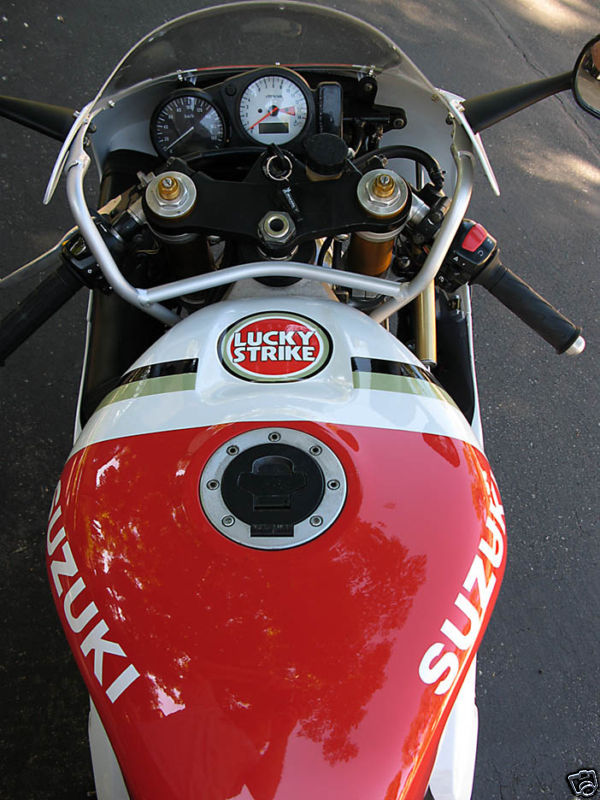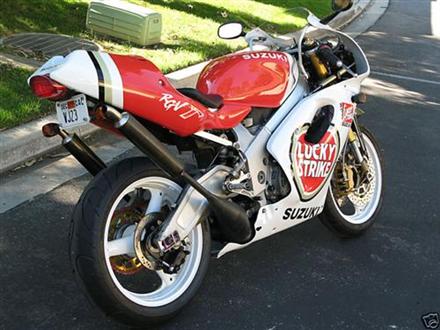 quote from eBay listing:
I bought this bike about 2 years ago and did a minor restoration. The previous owner had rebuilt the motor completely about 2500 miles before I got it. I have only put about 500 miles on the bike since I've owned it. That's part of the reason that I am selling due to little time to ride and maintain. The motor pulls very strongly and brings the front wheel off the ground in 1st and 2nd gear if you wish it to. The bike is jetted for Northern California and though I am in SoCal, I've never rejetted as I'd rather be on the safe side.
Even though this bike does have a California title, I think the lofty starting price of $10200 is a bit higher than market considering the mileage and wear. The bodywork does look really good and it has some nice upgrades. If you've been waiting for a Lucky Strike RGV, maybe your wait is over.
dc