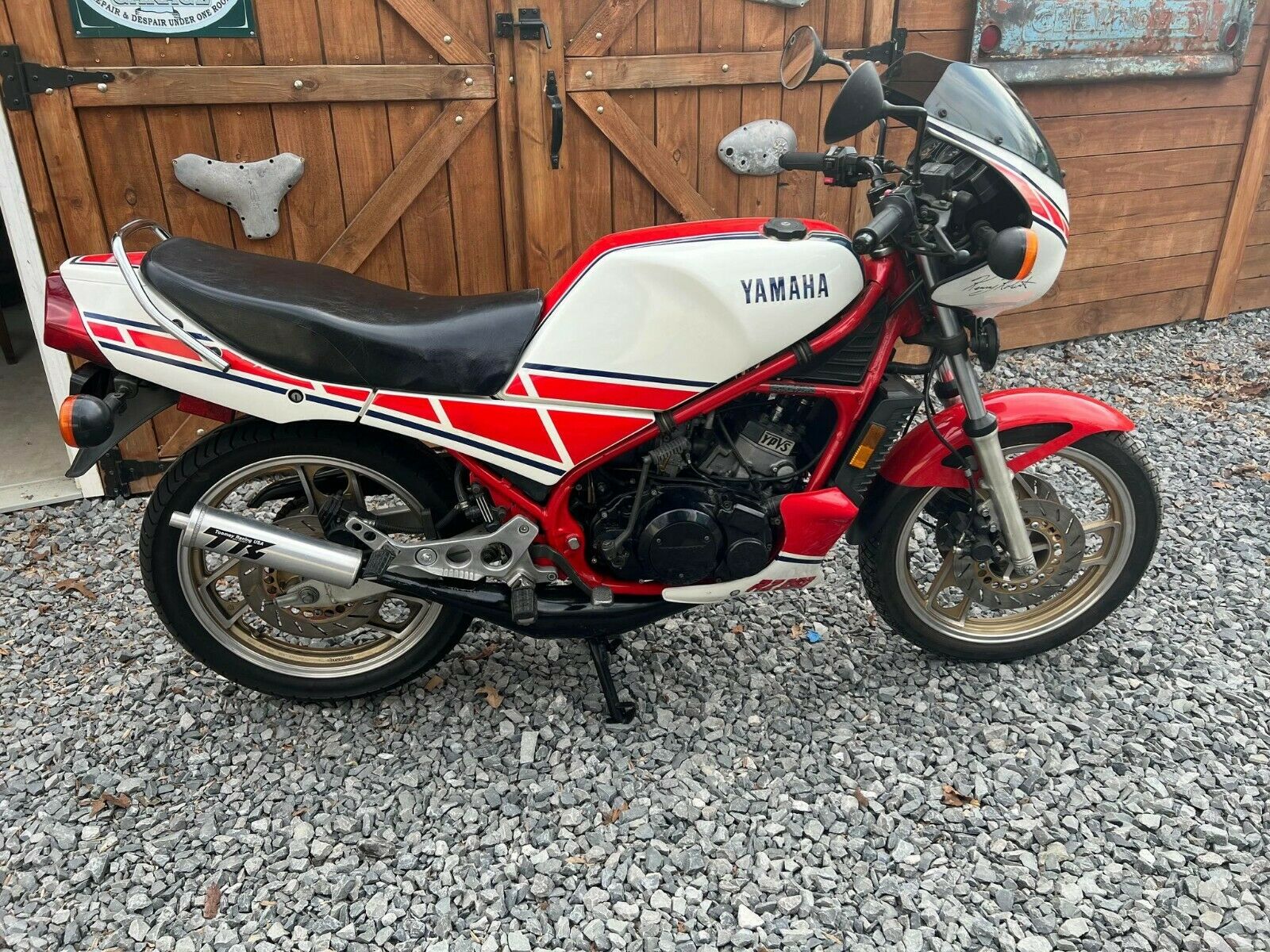 Make: Yamaha
Model: RZ350
Year: 1985
Mileage: 19,957
Price: $12,499 Bidding has been brisk so, don't delay!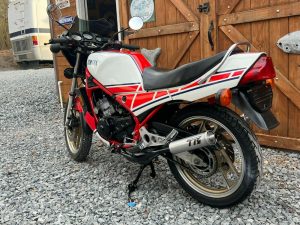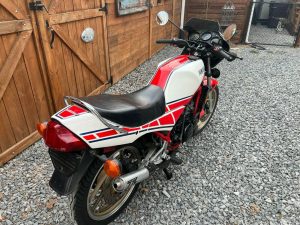 Sing it with me-
"On the radio was Springsteen, Madonna, way before Nirvana
There was U2 and Blondie, and music still on MTV
His two kids in high school, they tell him that he's uncool
'Cause he's still preoccupied with 19, 19, 1985"
Pretty fitting since our RSBFS world revolves around "What was missed and could have been" or in this case- a 1985 Yamaha RZ350.
We've seen several of these pop-up over the last few weeks. Everything from super low mileage, low mileage, red and white to yellow and black. No matter where we go- RZ350's always draw a crowd and for a (obvious) good reason- That intoxicating castor oil drifting through the air . . . Whoops! That's my fantasy!
Because of the classic styling and great color combos, RZ's are always sure to please and this one is on target. I personally prefer the red and white version over the "Angry Bees" yellow and black version. No real reason- I just like the it better. I've scoured the photos several times and all I can report are a few chips on the sharp edge around the bikini headlight fairing. The motor looks like it could use a good scrubbing, but certainly nothing to scoff at on a 37 year old machine with almost 20,000 miles.
From the listing
I have for sale this Yamaha rz 350 Kenny Roberts. I bought it from the original owner's family after his death.
The bike is in pristine condition, never been abused, kept in climate control environment since i bought it.
It starts right away and runs very good.
I got it with a set of Tommey racing exhaust chambers but I have the original set of exhaust that will go with the bike.
*Toomey
Interested? Make the jump here and place your bid!
Cheers!
Doug