The classic Ducati SuperSports are such beautiful machines and this one is not exception. This 1980 Ducati 900SS sports 17k original miles and all the right upgrade bits. Check out this one on San Diego Craigslist for $20k: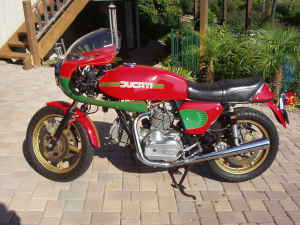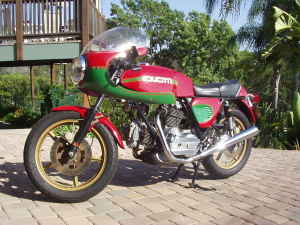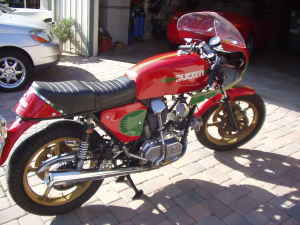 quote from seller's Craigslist post:
I am the second owner of this beautiful 1980 Ducati 900 SS and have owned it since 1983. It has 17xxx original miles, and is in exceptional condition. It has the "speed kit" installed, which consisted of 40mm del orto carburetors, Conti mufflers and a larger front sprocket. I am including various extras, such as a solo seat, several factory tools, brake pads, oil filters, s&w shocks with two sets of springs (the original marzzochi's are on the bike) a Haynes owners manual and more. I also have the original turn signals, but they are removed for appearance sake.
I couldn't really speculate on this market, but I know it jumped off the page when I opened the link. Any early 900SS owners out there that want to comment?
dc