Warning!
This post is in our archives. Links in this post have been updated to point to similar bikes available to bid on eBay.
Every post will be sent right to your inbox every morning when new posts are made. We will never sell our list or spam you. Plus you can click links to bid or buy right from the email and skip the site entirely. Subscribe to Rare SportBikes For Sale today!
With the holiday season fast approaching and the end of the year right after that, many spend this time reflecting on the past.  They wax poetic about the good old days and times past.  No reason not to do so in a motorcycle context as well.  Even more so when epic vintage bikes like this Norton Commando are on the market.  This era of motorcycle is seen as the birth place of the modern sports bike.  A time when the lines between race and road blurred.
Norton Commandos need very little introduction.  Instantly recognizable and universally loved for the iconic style and sound.  The market for clean stock examples is on fire these days, but it has been a while since a tuned racer has been offered to the public.  This bike is not some cosmetic cafe racer built with a fairing bolted on and a cut seat.  This one was built by the one and only Kenny Cummings of NYC Norton.   Anyone that is not familiar with his work should spend some time digging around his website.  It is filled with amazing street and race bikes.  He is the go to guy in this world, so it is amazing to see one of his bikes for sale.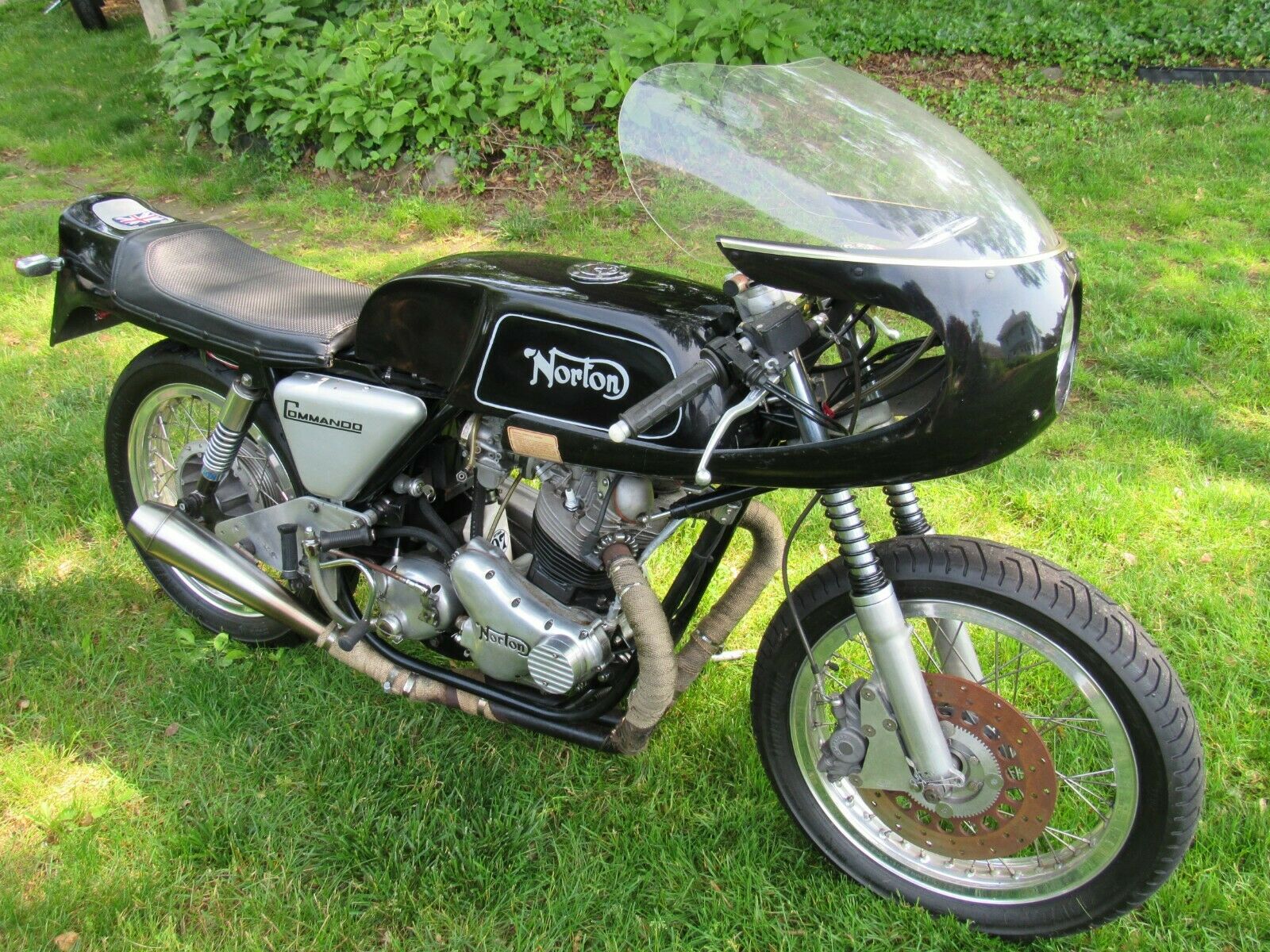 From The Seller's eBay Listing:
1974 Norton Commando For Sale

I am selling my Norton Commando Dunstall Café Racer.

The bike was built as a Dunstall café racer by NYC Norton's Kenny Cummings about ten years ago.

I then couldn't resist turning it into a Production Racer for a few track days.

It is now back in its "street legal" Dunstall form.

Over $17,000.00 in shop bills alone not including the original donor bike, wheels, tires, paint, powder coating, etc. etc.

Bike comes with:

· Black NOS Dunstall fairing, fiberglass tank, two up seat and other Dunstall accessories.

· Mick Hemmings floating front disk brake and alloy front wheel.

· Dave Taylor Head Steady

· Steve Maney Belt Drive.

· Boyer Electronic Ignition.

· Mikuni 32mm Carburetors.

· Buchanan rear alloy wheel.

· Avon Race Tires/ Street tires.

· Re-laced steel wheels with stainless spokes.

· Build sheets available.

· More pictures available.

· Receipts available.

· Dyno charts. (58 H.P.) @rear wheel.

· Spare Avon "sprint" fairing.

· Pit Bull stand.

Bob McKeever clip-ons.
Doc Z starter
Norton Production Racer body parts.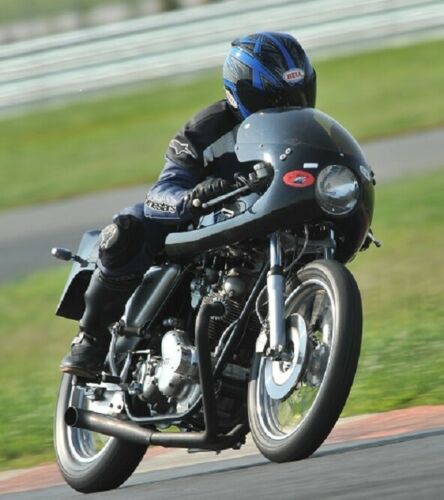 The seller highlights a laundry list of top tier components used in the build, and even quotes an eye watering bill from NYC Norton for all the work.  At a starting price of $10,000 on the eBay listing, there is no way anyone could duplicate this bike for that number.  Unsure where the reserve is, so it will be interesting to watch the listing and see where bidding goes.  A bike like this offers a very versatile option to a buyer.  It can be an entry ticket into vintage racing, a sure fire conversation piece at the local bike night, an exciting weekend ride or just something beautiful to stare at in the garage.