Welcome to Turbo Time – the long play edition!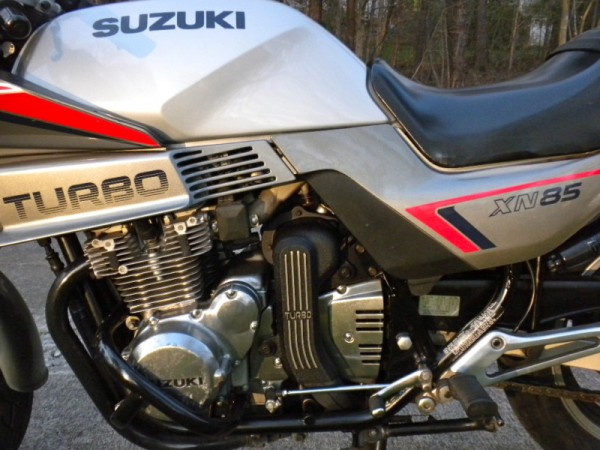 Yes, as rare as these bike are in the US, here is the second XN85 Turbo we have found within a day. Listen up collectors: these don't come along very often and they are not that expensive. If RSBFS history is any indication, the XN stream will dry up and we won't see another until at least Thanksgiving. The postman may ring twice, but opportunity rare does the same.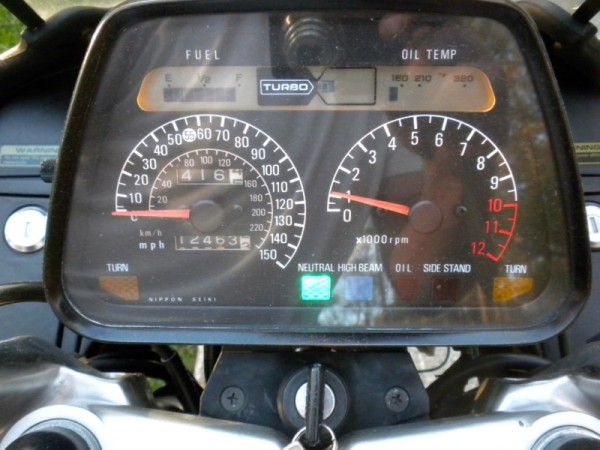 From the seller:
The Suzuki XN85, released in early 1983, is a turbocharged motorcycle. It was designed as a sportbike. The name came from the fact that it produced 85 hp. It featured the first factory 16-inch front wheel, which was previously seen only on race bikes. It also had low clip-on handlebars, rearset foot pegs and a single shock rear suspension, called the Suzuki Full Floater.

The engine IS A 650 5 SPEED, with boost kicking in around the 5,000 rpm mark. It pulls strongly from that point. While the XN did not have the power of other sportbikes, it had extremely good handling.

THIS XN IS IN GREAT CONDITION AND SPORTS ALL THE ORIGINAL EQUIPMENT. TIRES AND BATTERY ARE IN GREAT SHAPE. SIMPLY, THIS IS A GREAT EXAMPLE OF SUZUKIS TURBO.

TAKE A LOOK AT THE PICTURES AND ASK QUESTIONS.
TANK IS A SLIGHTLY DIFFERENT SHADE THAN THE REST OF THE BIKE.

There is a clear Title.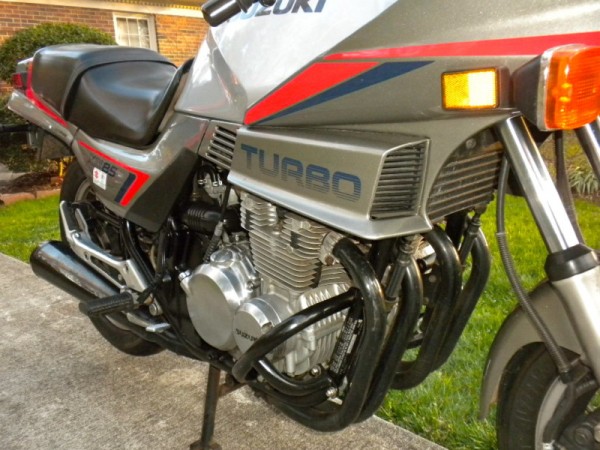 This is a US-spec bike (not Canadian), which places it a bit more on the rare side. That being said, there is little price or desire difference between the two from a collector standpoint, so go with the best condition you can find. This particular bike has had some strong interest, with the bidding up to $4,350 (reserve not met) at the time of writing. This is still low money for a great handling motorcycle, and the fact that there were only ever a few hundred brought into the country only makes it better. To check out this distinctive booster from another era, click the link and jump over to the auction. A turbo spinning will keep you grinning!
MI