Warning!
This post is in our archives. Links in this post have been updated to point to similar bikes available to bid on eBay.

The Anti 1198 SP: 1981 Moto Morini K2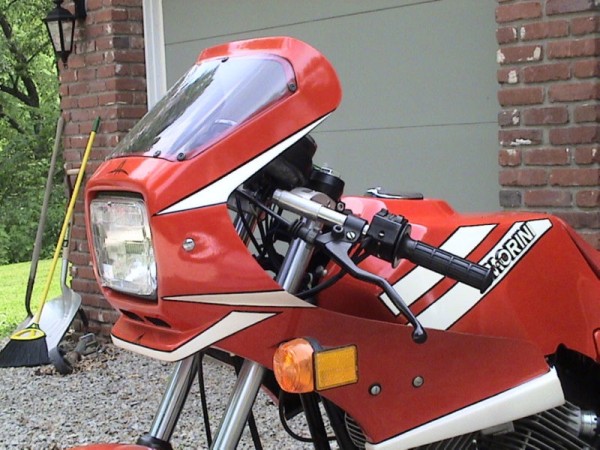 Maybe you are an enthusiast of Italian sport bikes but you don't need a bazillion horsepower and the latest and greatest of everything.  Lets say though you still like unique/rare bikes.  Let me introduce you to the Moto Morini K2.  I was slaving away in the RSBFS offices today and thought I saw just another Chinese 250cc clone.  On further inspection I easily spotted the Moto Morini plates but had no clue what model it was.  Nothing the internets provided matched the bike in the auction.  I was stumped but intrigued.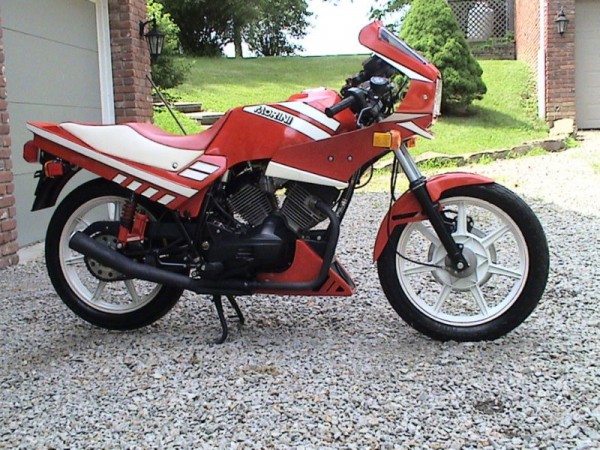 I found pictures of a 350cc Moto Morini K2 but none of them looked as dressed up as this example.  I was going to pass it by because it is hard to write about about a bike and you can't even tell someone what model it  is.  Luckily a former owner commented on the auction.  It is in fact a K2 but it is wearing a Swift by Nisa body kit which gives it the distinctive and sportier (relative term) look.  By the way, the bike has 18 miles on the clocks.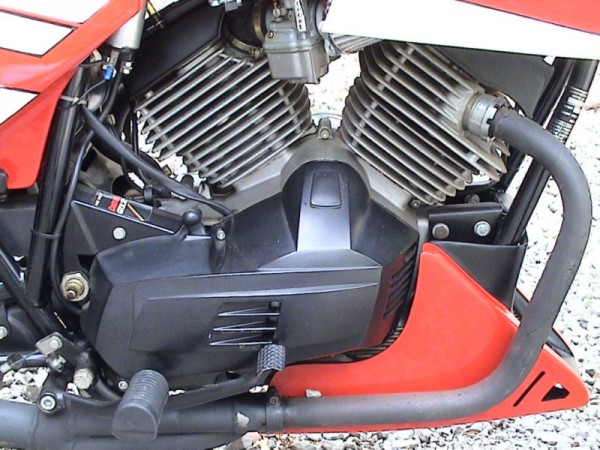 Where's the fuel injection? I know it doesn't look like a Ducati engine but there is something about this little bike that is appealing to me.  How about that ti Termignoni exhaust?  I'm stretching the truth there a bit but the seller does state that it is a aftermarket/performance exhaust system for the bike.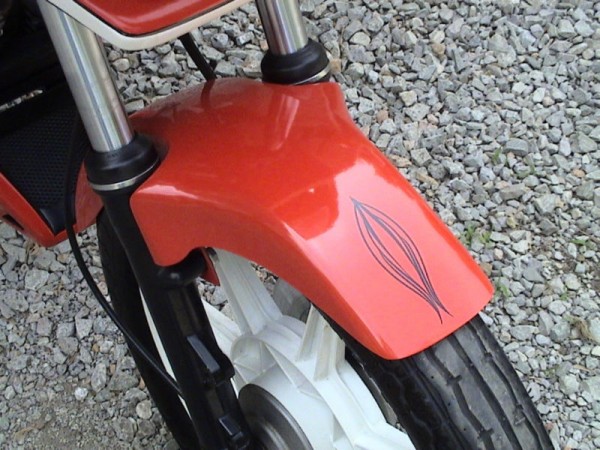 Does your Bimota have pin striping?  I think not!
Here are some basic specs on the 1984 K2.  84 is the closest I could find.  It looks like by 84 it had upgraded to dual discs up front.  Claimed HP was 35.
The auction details:
1981 Moto Morini a 1 off Special Build 18
original miles. I have Certificate of Origin from Herdan Corp to the first buyer
and a bill of sale from that buyer to me. The bike was either built by Herdan or
came from Italy this way, the first owner bought it this way. I acquired it with
11 miles and test rode it 7 miles then put it back to no fuel storage. It
started and ran well, brakes were good, and handled properly with original
tires. I sealed the tank with Caswell clear coat because the fuel caused some
bumpiness in the top of the fiberglass tank. It is a unique piece of Italian art
form. The bike looks near show room condition, no dings, scratches, oxidation,
never dropped or damaged and always stored properly. The body kit, seat, exhaust
system and wheels have been worked for this Morini specifically.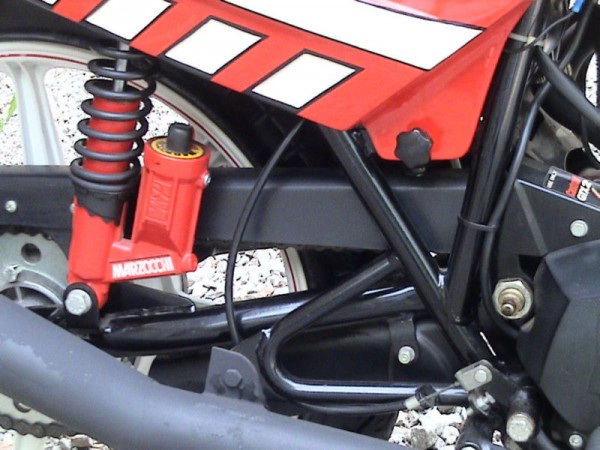 Thank God it doesn't make more than 35 HP.  That is a 35 HP engineered swing arm and I'm being gracious.  I wonder if the shocks were an upgrade as well.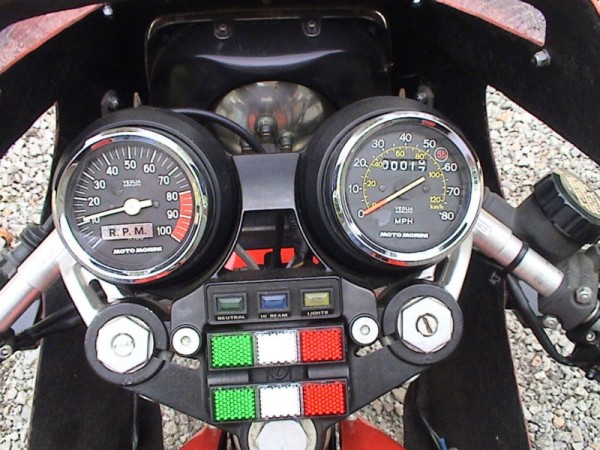 That is the goofiest tach I've ever seen but I think that is some of the appeal of the bike.  It looks like it is a speedometer they converted to a tach.  I thought it was an owner modification but it says Moto Morini right on it.  Anyone know what the Italian flag colored reflectors are for?  Are they idiot lights possibly?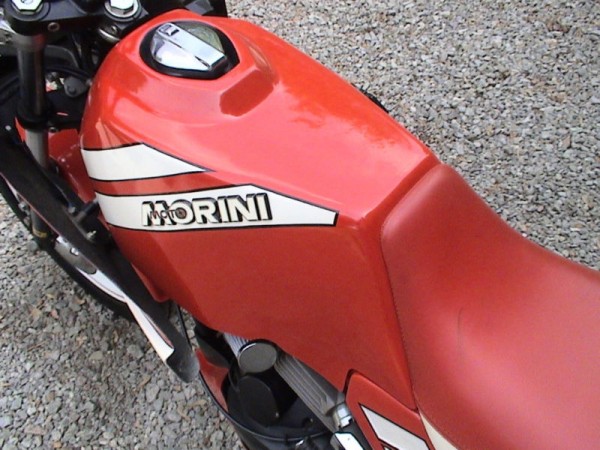 I'm not the only who found the bike interesting.  A few brave souls are bidding it up.  As of this writing it was just above $3000 but it had not met reserve.  Price?  God only knows.  How about somewhere above $3,000 and below $50,000.  I'd be willing to bet this is the bike that would get the majority of looks, stares and questions at your local hang out.  The auction is here.  By the way, some form of Motor Morini is still alive and kicking (well, at least they have a website).
Ian