Here is one that has been floating around the net off and on for the last year or so, a 2009 Roehr 1250s (non-supercharged).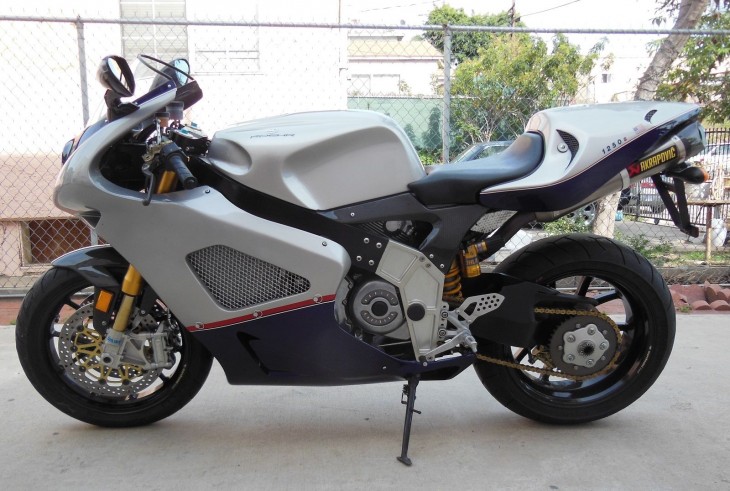 Motorcycle collectors typically fall into two groups; those who collect bikes because they enjoy them (which includes "nostalgia" collectors who are reliving their youth) and those who collect bikes as investments.
For the later group, there is an inherent risk that comes from having to make assumptions about a bikes future value.  For every Britten-V1000 there is a Fischer MRX or Bimota Mantra.  Some investment-oriented collectors try to focus on buying limited editions from more established brands, but there is still no guarantee of future value;  for every bike that has its value jump up (example: Ducati SuperMono, Honda NR750) there are those that go the opposite way and depreciate far below the original asking price (example: Aprilia Nera, Bimota V-Due).
The reason for what I wrote above is that I think this bike, a 2009 Roehr 1250s, will appeal most to an investment-oriented collector.
The 2009 Roehr 1250s was marketed as an "all america sportbike", which was a bit of a poke at Buell which had switched over to Rotax engines.   The Roehr 1205s was designed to produce 180 hp due to a supercharged Harley Davidson 1250 cc "Revolution" engine.  The frame was also quite inventive, featuring a Bi-Metal beam design consiting of both chrome-moly steel and T6 Aluminum.   While the engine and frame designs were inventive, styling was a bit of a mishmash, with a front fairing reminiscent of a Ducati 999, undertail exhausts that were already starting to go out of fashion, no passenger accomodations, and HD-derived instrumentation.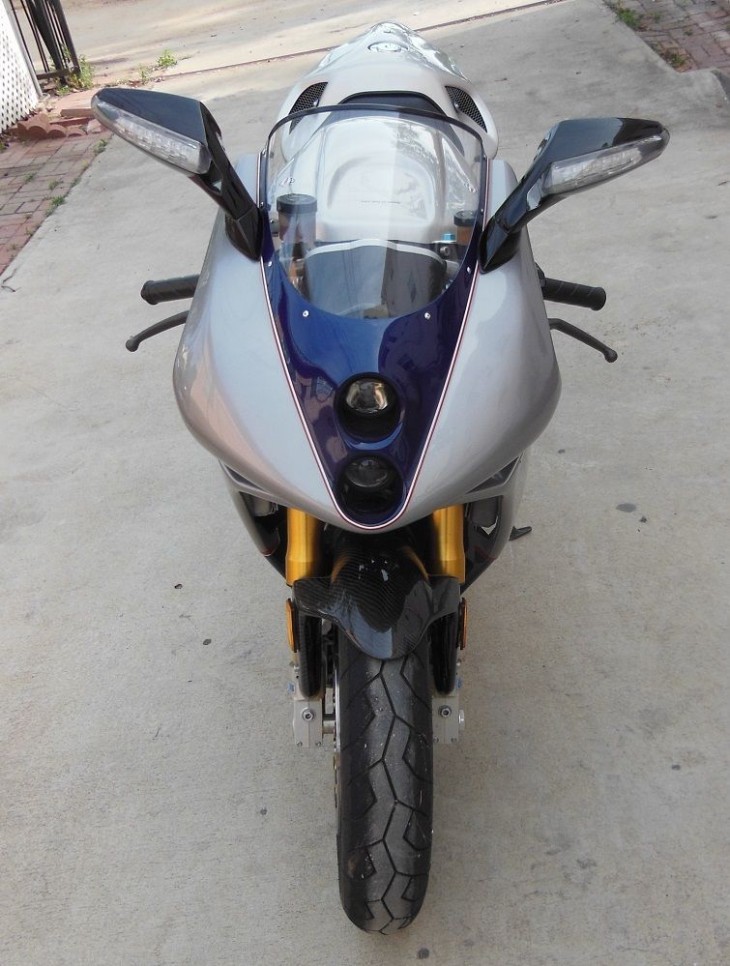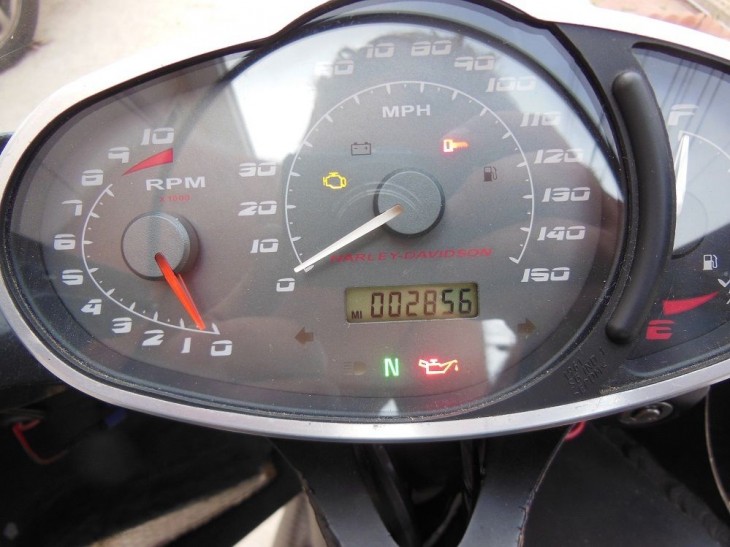 Despite the mishmash of styling, reviews were actually pretty good. So what happened? Unfortunately for Walter Roehrich (the man behind the effort) the Roehr was introduced ight at the beginning of the financial crisis.  Together with an initial asking price of an eye-popping $50,000 USD, its not surprising that sales werent exactly robust.  The company struggled on for a few years but only 10 production versions of the 1250s were reported to have been made with the full supercharger setup before the company closed up shop.
This particular Roehr looks to be quite clean with just a few tiny scuffs and scratches.  While its being listed as the prototype bike that all the others were based on, its a bit unclear as to whether the supercharger unit is installed or not.
Here is some info provided by the seller along with some observations
2009 Roehr Harley based sport bike, single sided swingarm,

Akropovic exhausts

2800 miles
Bike belonged to the owner (Walter Roehrich) and was the bike that all the others were based on.
There are ten of these in the world with most being sold to collectors in Europe and Asia.  This bike is one of only two in the U.S
Bike is constructed using only high end components and materials (Carbon fiber, billet, titanium),

Marchesini wheels

, etc.
This bike is normally aspirated using cams and K&N intakes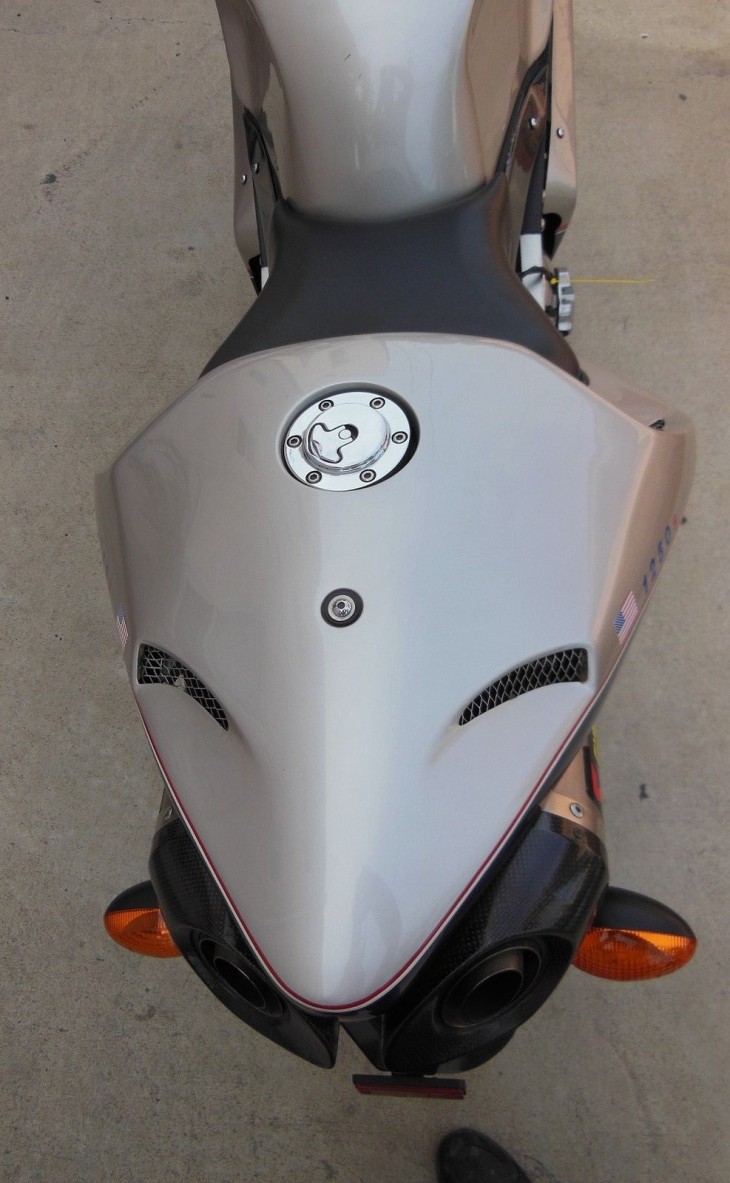 Is this bike worth the Buy-It-Now asking price of S18,000 USD?   Well the previous times this bike has been listed by seller Chris Dolan the bids seem to reaching around 14k but that was last year.   Original listing price for the turbocharged version was $50,000 USD so you are getting a very steep discount but it will be important for any future owner to confirm the status of the turbocharger system.
Personally I think the Roehr is a bit of a puzzle but still kind of appealing to right kind of buyer, perhaps a collector willing to take a chance.   I can already picture a Roehr in the Solvang motorcycle museum or the Barber Motorsport complex, perhaps next to a Bimota VDue with a placard saying "What could have been"….
-Marty/Dallaslavowner