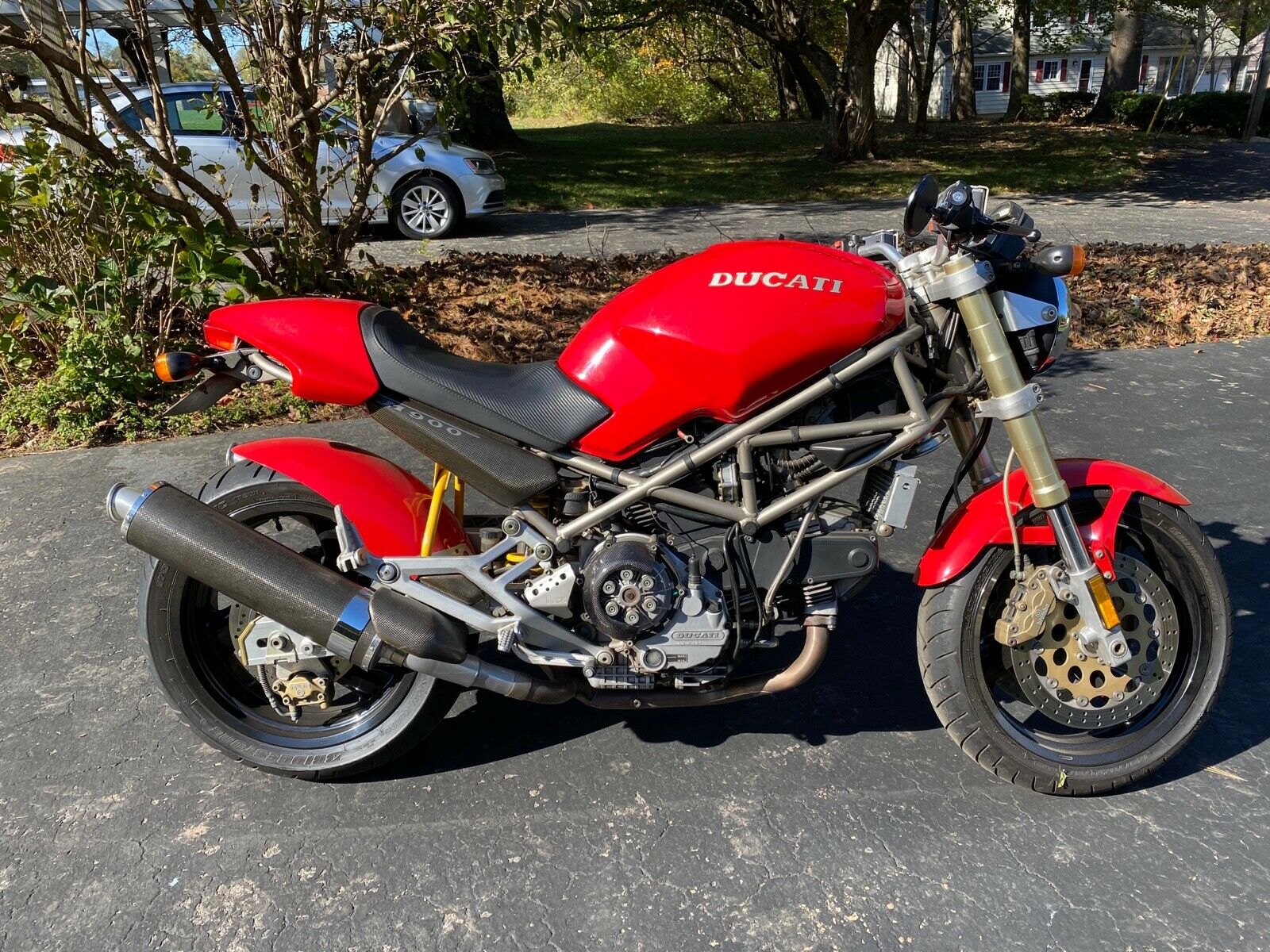 Ducati invites thoughts of MotoGP and race winning performance.  An exotic machine to tickle the senses, and ignite passion.  Their superbikes have long been lust worthy machines.  But for many the most iconic modern offering from Ducati has been their Monster line.  This bike started the naked bike category and has offered many riders a very usable and enjoyable package for decades.
This example appears to be well taken care of over the years and regularly used.  A purest might want to revert a few small details to stock, such as the mirrors, but few would toss a red flag at the addition of aftermarket carbon exhausts as the sound will justify the change.  Pictures show that the bike could benefit from a proper wash and detail.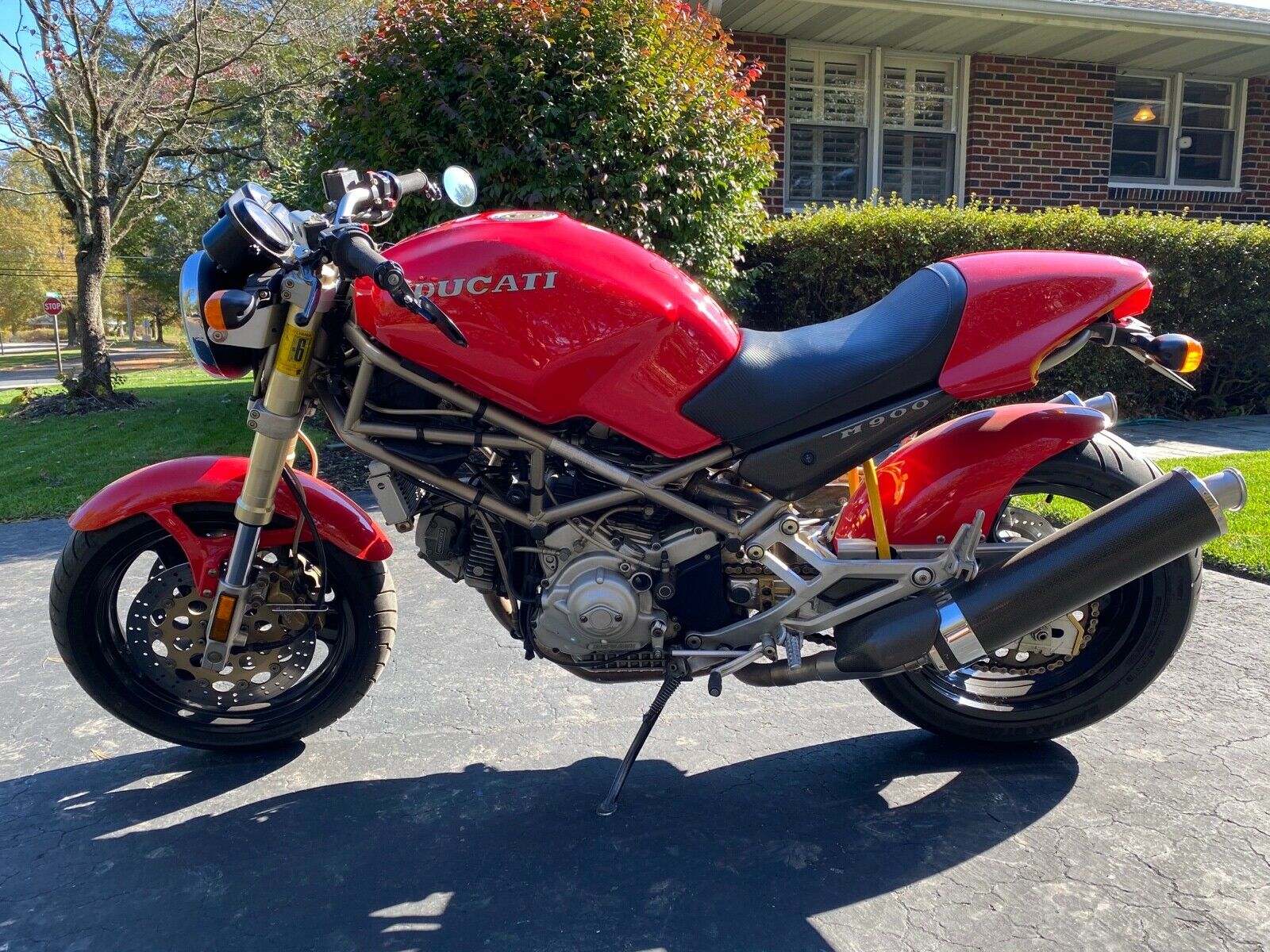 From The Seller's eBay Listing:
1994 Ducati M900. This is the first generation Monster and was manufactured in July 1993. I am the second owner and purchased this bike from the original owner in the fall of 2009. This has been an incredibly reliable bike for me and has been a joy to own and ride. The dry clutch discs were replaced within the last 500 miles, tires were replaced around 500 miles ago and I would estimate still have most of their life left. Belts were replaced last year and have almost no miles on them. Front and rear brake pad were also replaced last year and have almost no miles on them as well. Oil was changed two years ago but less than 250 miles currently on it. Carbon exhaust is D&D, rear fender and master cylinder covers are Ferracci. Bike was apparently maintained at Ferracci by the last owner; I have since maintained on my own utilizing the Desmo Times 2V service and maintenance book. Bike is due for a dealer valve service, but does still run near perfect and has significant power; last owner had the valves checked and no adjustments were needed at the time (circa 2008). Slight adjustment may be needed now, but I'd be surprised. The engine does smoke slightly, which could be due to the limited miles put on it over the last ~8 years (<1000). The head was pulled from the horizontal cylinder in 2010 to replace leaky seals (no leaks since) and the vertical cylinder now shows a similar leak between the head and the cylinder (likely from the 28yo o-rings degrading). The rear seat cover has a small crack in it, as shown in the pictures, and the tank has a small chip as well, also shown in the picture. Tank is in otherwise near perfect condition and does not have the typical "Monster dent" that the older metal Monster's are generally found with. Overall, this Monster is a head turner as it's in excellent condition, has the excellent deep Ducati rumble, and the classic Ducati dry clutch sound. Feel free to reach out with questions prior to bidding.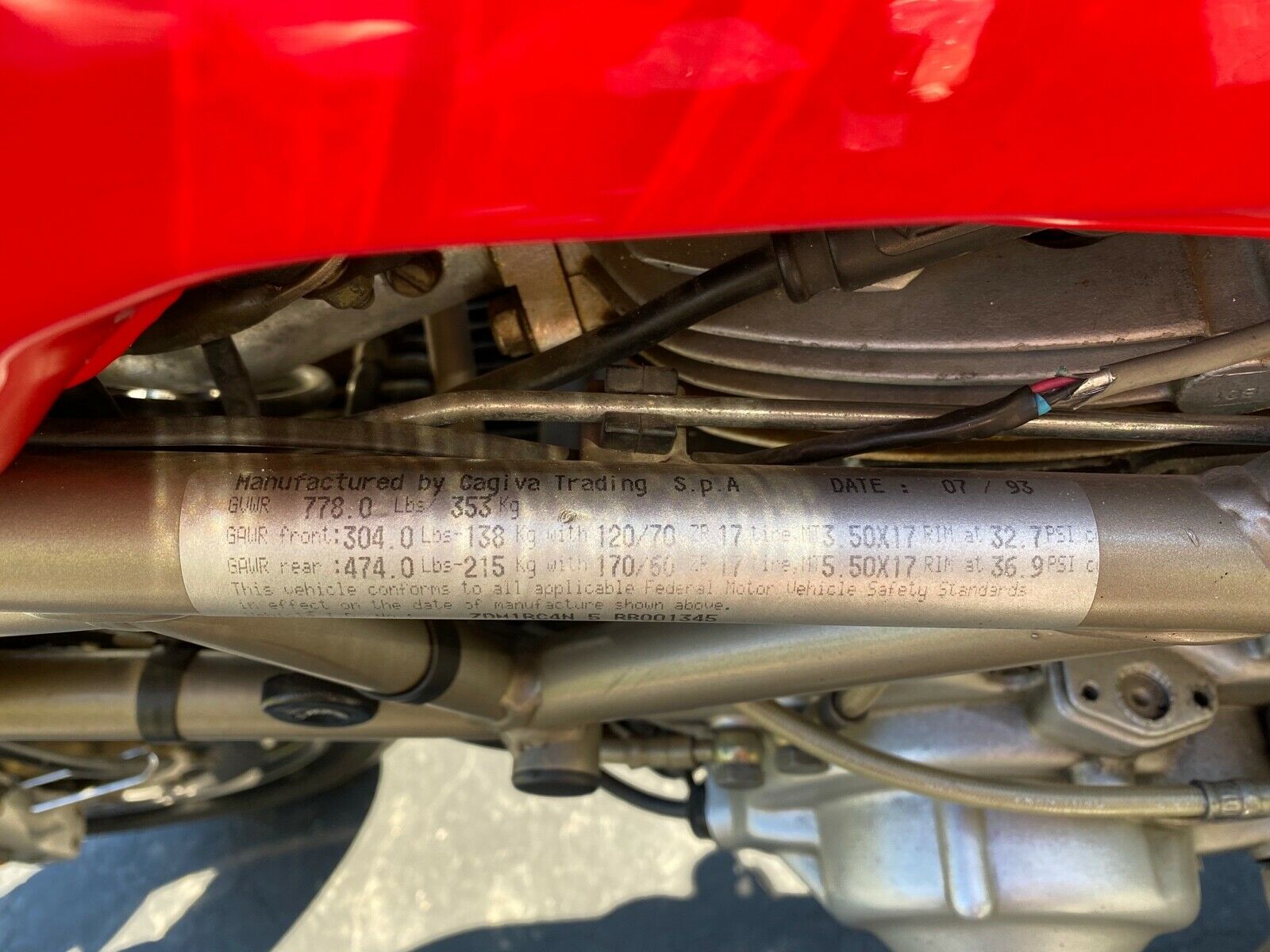 As with any first year example, there are little details that make all the difference.  These seemingly small details are what make the bike special.  Stuff like the yellow swingarm bar, and rectangle master cylinders.  A true Ducati fan could nerd out for a while with all the subtle differences over the years.  It is wonderful to see an example preserved and not cut up, modified or left unloved.
The opening bid of $3,999 is sure to be placed in the near future.  One could expect the bidding to climb over time as this is a really unique and desirable motorcycle.  Presented well with few unwanted modifications.  Mileage will mean this will not appeal to a static collector, but should offer many more worry free miles to the next owner.