Mid-1990's Honda heard footsteps and made a major update to the CBR900RR, keeping weight in check with a healthy power increase.  Here's a Tennessee survivor that has been somebody's baby.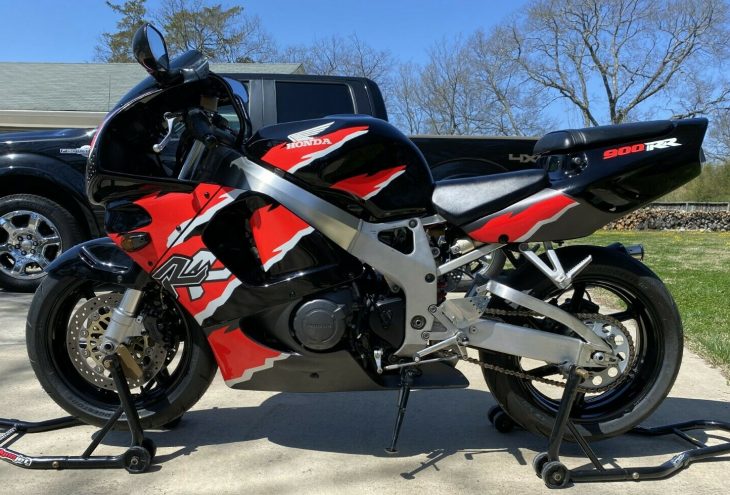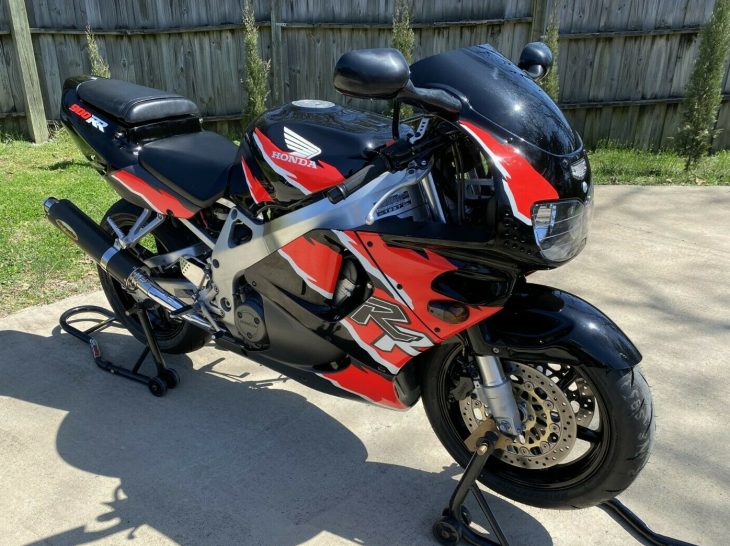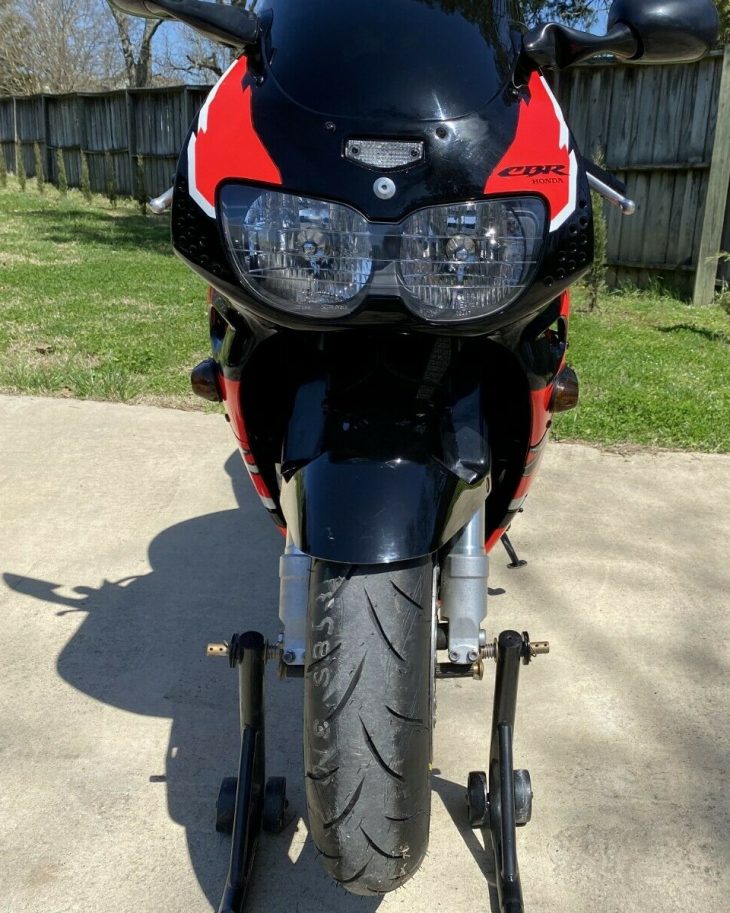 One millimeter increase in bore gave the new FireBlade 918cc's, and a claimed 80 percent new engine resulted in 130 hp.  38mm constant velocity carbs from Keihin remained, and the first four gears moved around a bit ratio-wise.   The chassis kept most dimensions but was made lighter but more rigid, leading to reviews of a solid ride.  Magnesium valve covers and lightweight alternator helped keep the pounds in check.  House forks and monoshock had internal improvements, and a noticeable rise in the bars and seat height gave riders a lighter feel.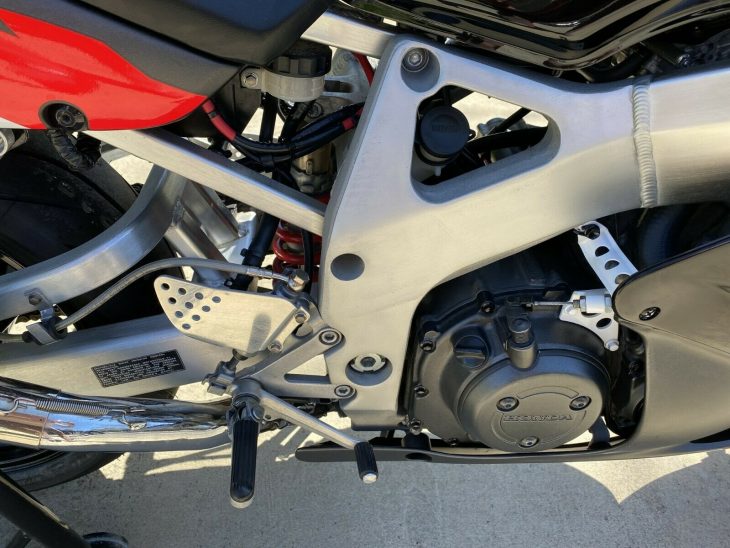 This CBR has a light 13,414 miles and shows very well, with only one apparent blemish, maybe a trailering mishap.  Sounds like a comprehensive service was done last year, and it has new Battlaxes and newly cleaned fuel system.  Except for the exhaust, mods are hard to see.  Details from the eBay auction:
A few weeks ago I had new tires put on this bike. (Bridgestone Battlax S21 Hypersport )

Last week this bike went to Honda and had the entire fuel system cleaned including carbs. ($1,200)

I change the oil every other year and last year performed a full tune up including:

– OEM spark plugs
– OEM oil/filter
– OEM coolant
– Motul RFB brake fluid
– Ballistic EVO2 Lithium battery
– OEM choke, clutch, throttle cables

This bike has the many custom accessories including:

– Two Brothers can with fiberglass insulation wrap on the exhaust
– Stage 1 jet kit
– BMC air filter
– Custom undertail
– Galfer steel braided brake lines
– Tinted windscreen
– Valentine One Radar detector wiring with remote screen (wiring and remote screen only – radar detector is being sold with another bike)
– The brake calipers have been powercoated black

I am including the following with the purchase of this bike:

– Honda Shop Manual
– Rear stand (see pics)
– Front stand (see pics)
– Ballistic Battery Charger
– Handle bar strapping harness
– Shoei large helmet
– lots of small powder coated parts
Though its in-between engine meant it wasn't a racebike equipped for the road, the combination of pretty good power and light weight did the FireBlade well in Formula Xtreme and Formula USA.  And won many media shootouts.  At half the cost ( or much less ) of a new sportbike, this ready-to-ride survivor might again bridge the supersport to superbike classes for a new generation, or one returning to the hobby after a long delay.
-donn