While a WSBK title wasn't in the cards, Yamaha's 750cc FZR built on the OW-01's designs and homologated newer ideas for next year.  If you see one it will likely be a gray import, but this rare SP has an MPH speedo and is in sparkling condition.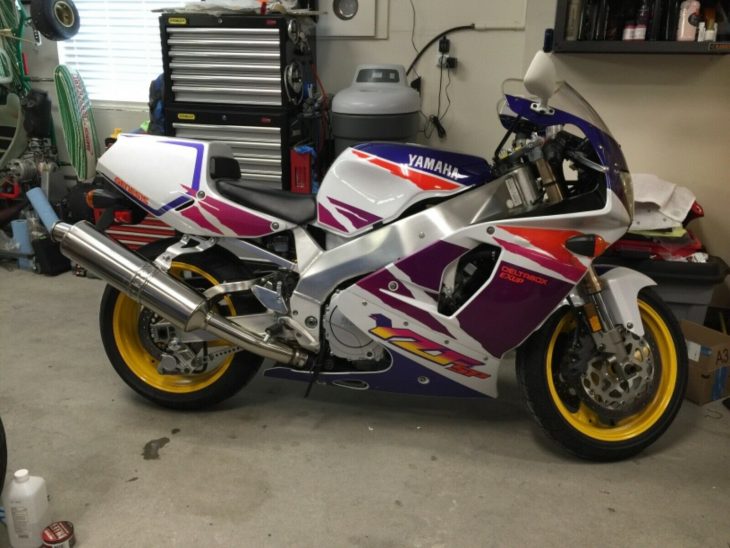 Yamaha packed a lot of tech into the new FZR-750, with 5-valve heads, 11.5-to-1 compression, and the EXUP exhaust management resulting in 125 hp – hard to beat in a 750.  The SP had updated cams, 39mm Keihin flat-slide carburetors, and a close ratio gearbox the superbike racers needed.  Suspension on the SP was fully adjustable and somewhat stiffer, plus it shared the scary-good 6-piston 320mm brakes with the R.  The SP only came in a monoposto, and the seat subframe was quickly replaceable. 
Seeming to be ready for its next display spot, this SP is surprisingly free of even shelf wear.  A good deal of work awaits a riding collector, but it certainly looks worth the effort.  From the eBay auction:
Very rare , and collectible 1994 YZF 750SP.  Bike is mint, museum quality with all the factory warning label stickers still on it.  Only 20 of the SP version were ever brought to North America.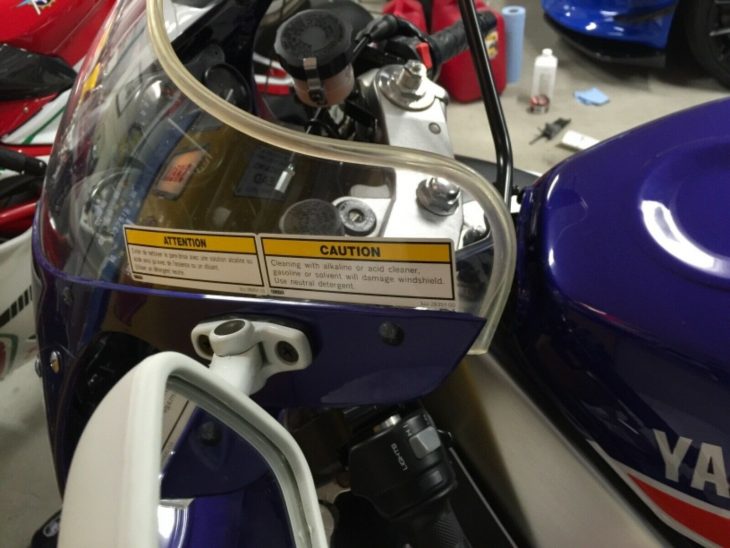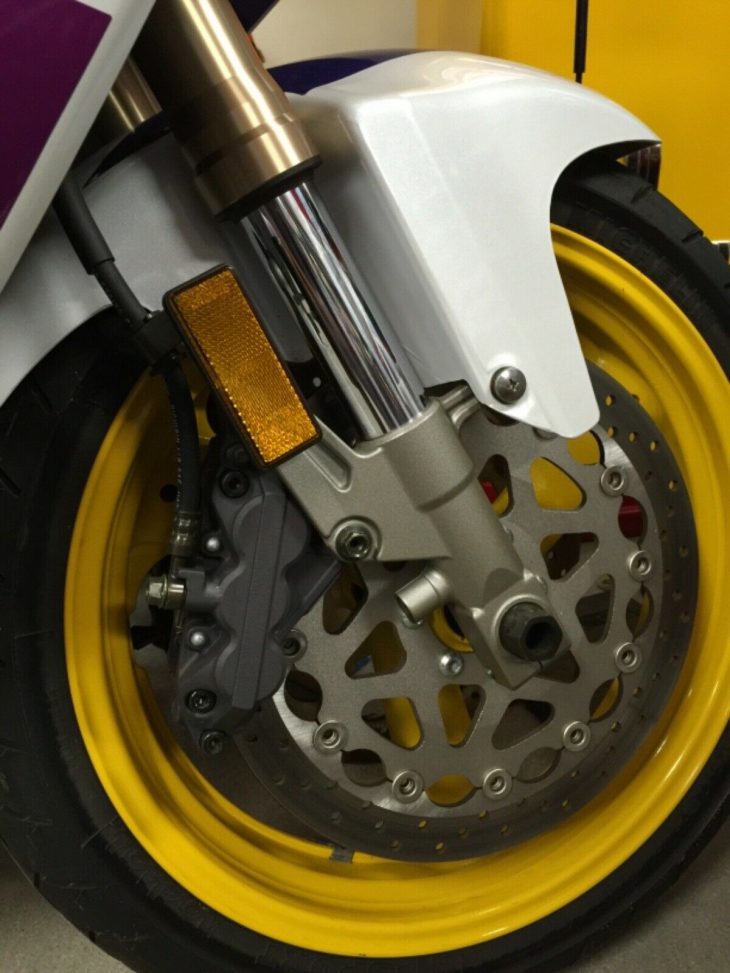 Heaps of competition from the other big three in those days, though the YZF did well in endurance racing, and the quality build helped many privateers riding affordable machinery in the later 1990's.  This one has seen none of that, and hardly looks to have even done the miles on the odometer.  The ask has me wanting to title the post Fund Factor, but maybe a reader can propose an offer and we'll keep our fingers crossed.
-donn