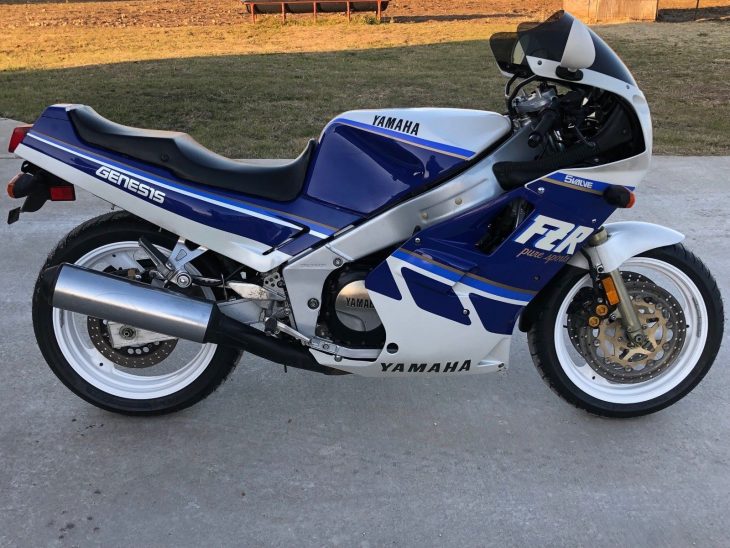 Having spoken with a couple people about the Yamaha FZR1000 of the late 80s and early 90s, I've gotten the distinct impression that, however competent it may have been, it really wasn't cool in the way the Suzuki GSX-R1100 was. I think someone went as far as to say they were kind of the "nerdy" choice, at least among ballistic superbikes, so it figures I'd be into them.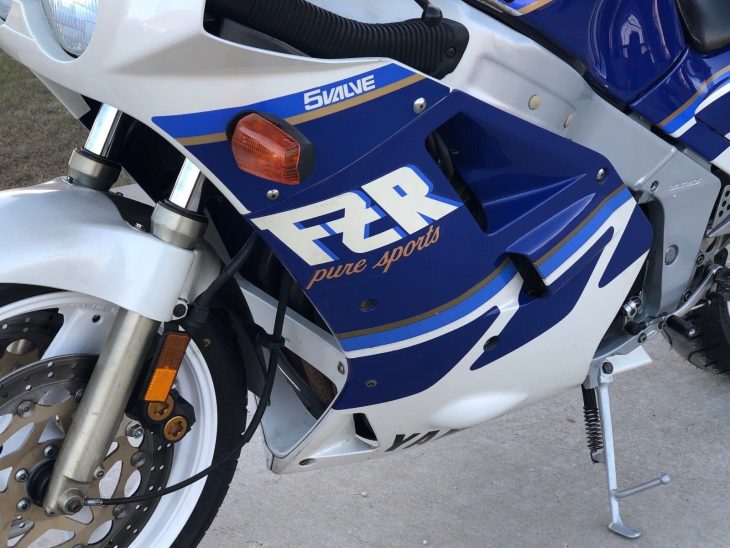 It is a bit ironic that the FZR would be considered less cool than the GSX-R, considering that it was a much more advanced machine in many ways. The big Suzuki was a bit of a dinosaur, with an effective, but relatively primitive double-cradle frame, while the Yamaha was built around their light and very stiff aluminum Deltabox design, the first time the concept had been applied to a liter-plus bike.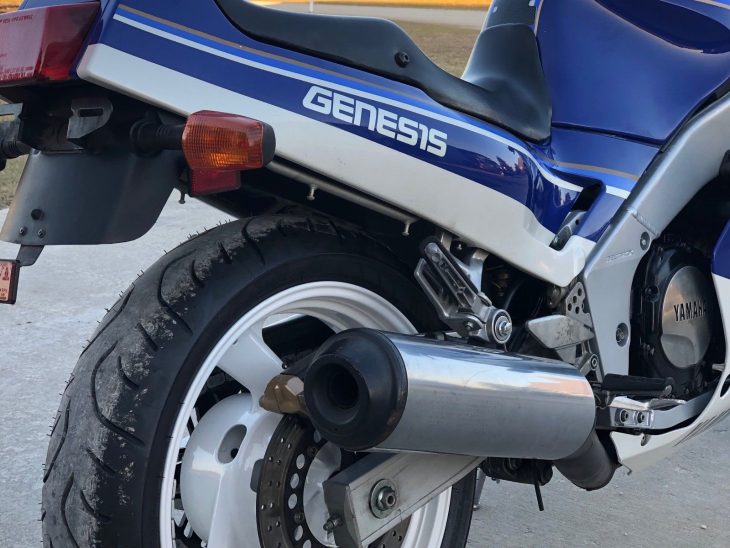 Both bikes offered a broad spread of locomotive thrust, and did just fine with five-speed gearboxes, although the FZR managed to be as fast as the GSX-R, while giving away displacement to the Suzuki. And even though the GSX-R, originally eschewed liquid-cooling as a weight-saving measure, still ended up being pretty portly. The original 1987-1988 version of the FZR1000 used a 989cc version of Yamaha's Genesis five-valve engine, although it lacked the EXUP valve that would become another of the FZR's signature features. Five-valve technology has proven to add additional complexity for minimal returns and isn't often seen anymore, but the engine's steeply-canted design and under-tank airbox set the standard for sportbike packaging.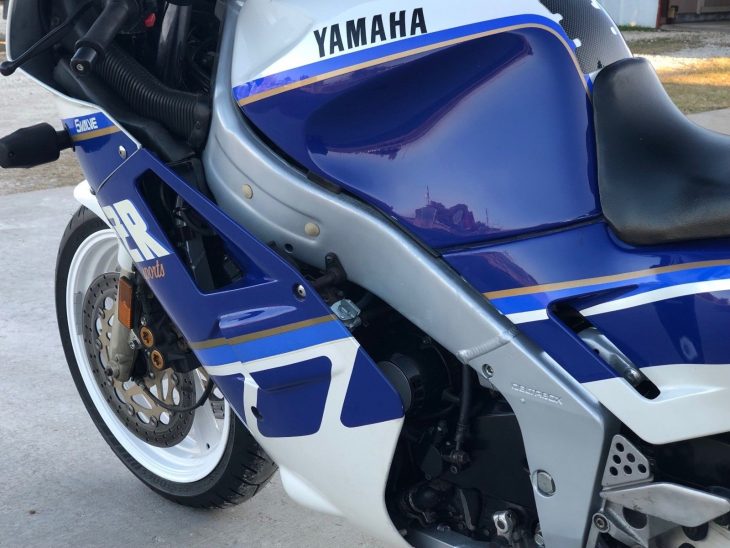 I think ultimately, the FZR was a victim of its own success. The Genesis was smooth, powerful and possibly a bit too refined. People generally don't buy big sportbikes because they want refinement, or because they need them. It's the same mistake Yamaha made with their RZ500: Suzuki's Gamma was wilder and woolier, and stole the RZ's thunder. Here, the Gixxer's bad-boy reputation means that it's an appreciating object of lust, while the Fizzer can be had for relative peanuts.
For now anyway.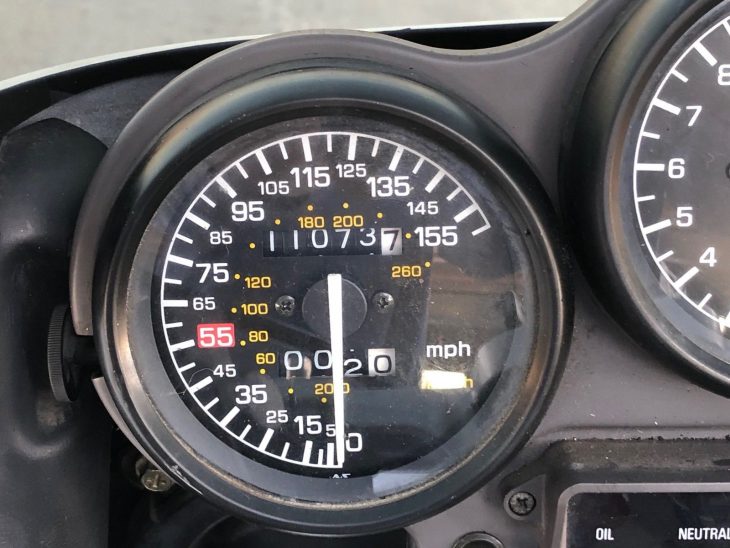 From the original eBay listing: 1988 Yamaha FZR1000 for Sale
On the auction block is a 1988 Yamaha FZR1000. This is a really nice motorcycle that was recently resurrected after sitting for an unknown extended period of time. All fluids have been changed, including fork oil since seals were replaced. Coolant was flushed, oil was changed and all brake fluids, clutch fluids were changed as well. All brake calipers were rebuilt, clutch master cylinder and slave cylinder were replaced. Tires were just replaced 200 miles ago, after the wheels were freshly powder coated and bearings and seals were replaced. Battery is a new, sealed unit. Carbs were rebuilt, with all new gaskets, o-rings and needle valves. Air filter is new. Windscreen and mirrors were replaced, only because they were fragile or porous. Fuel valves were both replaced, as were fuel lines. New chain and sprockets. Runs and drives as it did when new. Low mileage example that looks to never have been dropped or crashed, but as with any bike 30 years old, not perfect. A lot of work done to get this one right. Tried to show as much as possible in pictures, but if there are any questions, please ask.
This FZR1000 is a classy bike and looks very nice from the pictures. Maybe a bit too nice to use as a budget sport-tourer… There are the minor imperfections you'd expect in an original bike that hasn't been restored, but it appears very complete. The FZR doesn't have Suzuki's wild, bad-boy reputation, but had very competitive performance and I happen to really like the clean blue-and-white graphics. The FZR may never achieve the desirability of a GSX-R1100 but, given how the values of all bikes of this era seem to be on the rise and how scarce really clean examples are, now's the time to jump in if you want to recapture your youth or just want a very cool, versatile retro ride.
-tad