Contributors at RSBFS look at a lot of bike ads, and though these two are for the same year, make, and model, the auctions couldn't be more different.  A smashing contribution to the sportbike encyclopedia, the 1098R returned Ducati to the cat-eye fairing, and Troy Bayliss to the WSBK podium.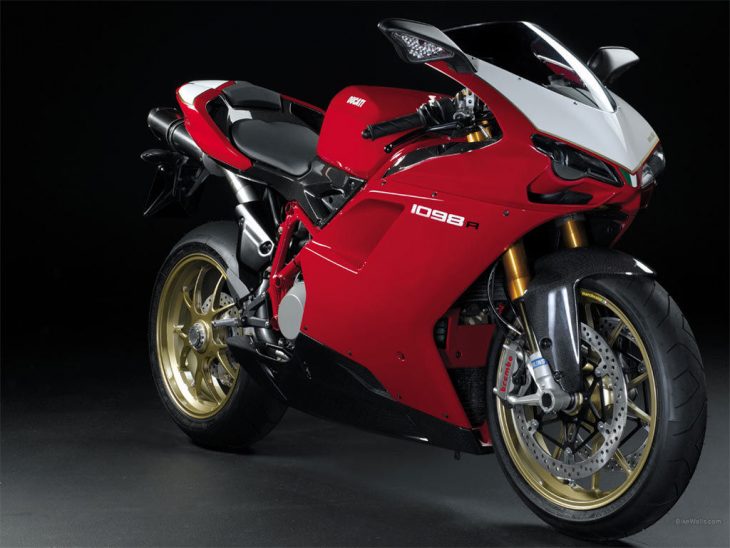 - #212
Something reminiscent in the single-sided swingarm and separate underseat exhausts, but all new in the 1198cc testa, with 12.8:1 compression and 180 hp.  The -R's titanium valves and connecting rods can't be seen, but can be felt like the magnesium fairing sub-frame and aluminum seat sub-frame.  More visibly, Brembo supplied billet Monoblock brakes and Öhlins the fully adjustable fork and twin-tube monoshock.  Forged and machined Marchesini alloys provide light gold accents.  The race-derived dash has settings for the new traction control system, taming the 1098 along with the hydraulic slipper clutch.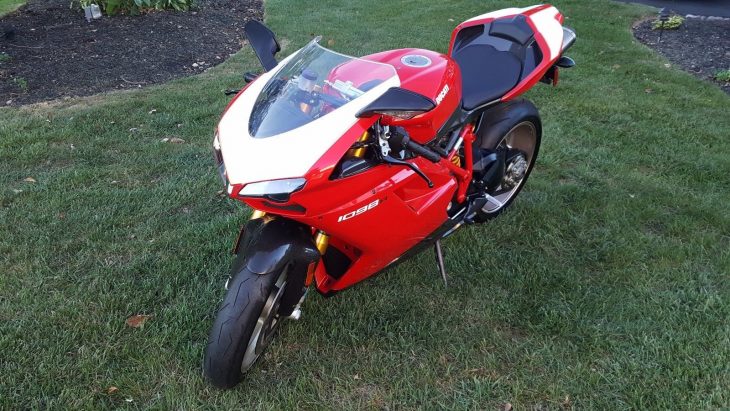 - #154
Both from the east coast, neither of these 1098R's have more than 1,500 miles, and #212 has under 300.  #154 shows quite a few views of the bike out on the lawn, while #212's single picture might just be a factory glamour shot.  Both are as expected for such low miles.  Spare comments from #212's owner presume a studied buyer, while #154 gives a little recent history, along with what seems to be a paragraph lifted from a review.  -R's were supplied with a racekit ECU and carbon Termignoni mufflers, but neither are mentioned here.
#212 - Only 275 original miles.  Perfect condition, #212 numbered out of only 450 ever made.  A rare opportunity to own a special motorcycle.

#154 - Ducati 1098 R with 1400 miles. 1 owner clean PA title. This exotic bike looks and rides like new.  Recent oil change, new plugs, new air filter, and new battery.
These details from #154 give a good idea of the level of design and attention to detail on every 1098R -
Ducati pressured FIM to grant twins another displacement increase for the 2008 WSBK season, which they did after removing some modification freedom. The torquey twin vacuumed up the 2008 WSBK championship with Troy Bayliss aboard, though the little-brother 848 might be a better choice for the non-pro.  The 1098 returned to the iconic cat-eye fairing, and had a newly-designed cooling system.  Especially in the -R variant, the 1098 brought extreme if not silly power levels to the road, and it's not surprising to see these examples with very low miles.  Two rare bikes in a production run of 450, with minor condition and price differences and presented quite differently...
-donn