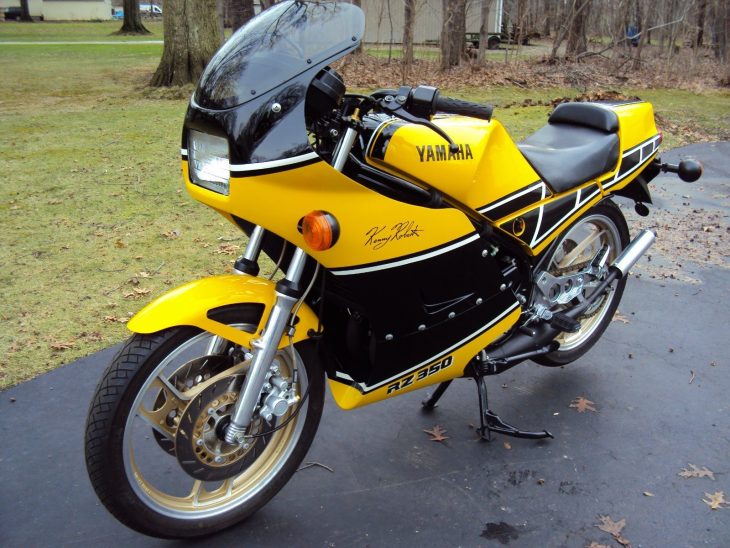 If you live here in the US and have a hankering for a two-stroke sportbike the choices, assuming you don't want to monkey about with a grey-market import, are few and far between. 70's two-strokes were relatively light and nimble, but still limited by the suspension and frame technology of the time, and by the mid-1980s, they'd been legislated out of existence, leaving this Yamaha RZ350 to make a final stand against the inexorable tide of four-stroke motorcycles. With blacked-out engine and frame, that striking black and yellow "bumblebee" paint, bikini fairing, and the "Kenny Roberts" signature, the RZ350 represents the very last of the old guard before "sportbikes" were codified into the narrow, very focused form we see in today's motorcycles.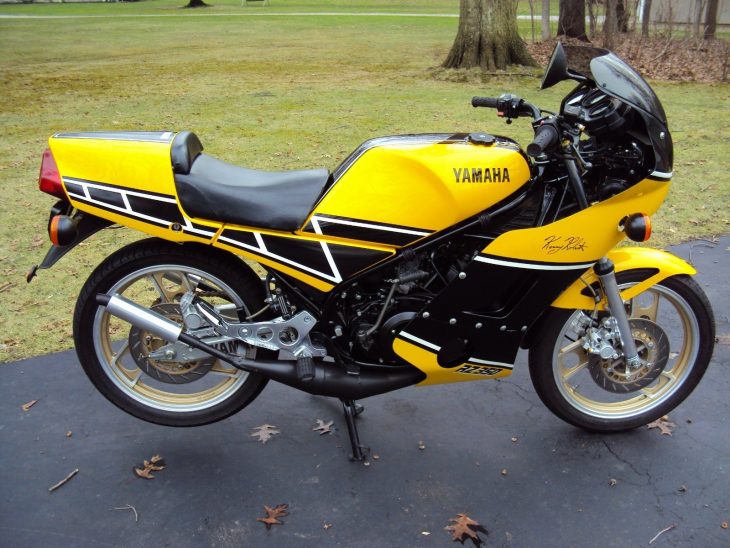 Produced for a very short period between 1984 and 1985, the RZ350 was a follow up to Yamaha's RD bikes. It was powered by a 347cc two-stroke parallel-twin that added liquid-cooling to the successful formula, along with the "Yamaha Power Valve System" or "YPVS." Powerband is typically two-stroke-y, even with the benefit of the YPVS power-valve, but the additional displacement helps some, compared to the all-or-nothing 250s. Weighing in at just 370 pounds or so with gas in the tank, it will still shake a leg on spirited backroad rides and can surprise modern machines, although tire choices for the skinny 18″ wheels will limit ultimate grip…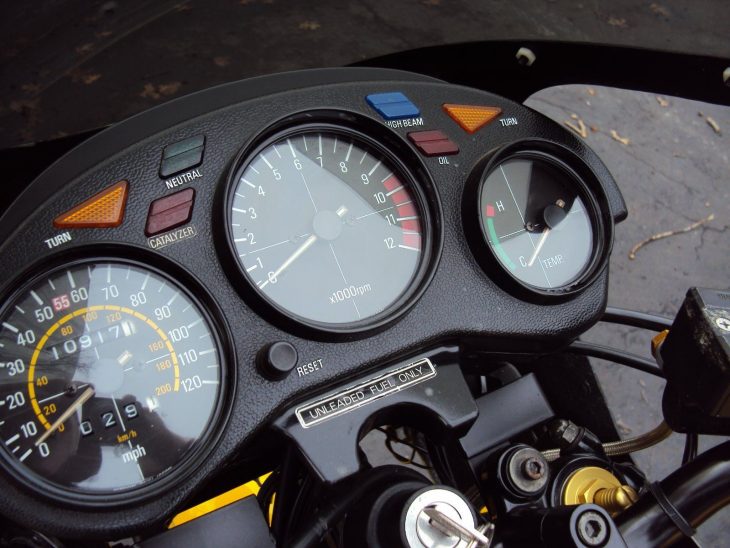 The seller claims that the bike has been restored from top to bottom, including a full engine rebuild, and it also includes a full-fairing that appears to have been a popular period accessory, considering the number of RZ350s fitted with them that come up for sale.
From the original eBay listing: 1984 Yamaha RZ350 Kenny Roberts Replica for Sale
Here is a beautiful restored 1984 RZ350 Kenny Roberts. The numbers are matching with a clear title in my name. This bike has a low production number of 223.  I have owned this bike for 6 years and have hardly rode it. It sat getting looks more than riding so its time to turn it loose. This bike has been completely restored. The engine has been professionally rebuilt from top to bottom. It runs and rides beautiful. There is less than 500 miles on this bike since it has been redone. As you can see it has a full fairing kit. The engine is stock with DG pipes and mild carb jetting. This bike is a real head turner where ever I have taken it. Probably the nicest RZ350 you will come across. Take a look at the pictures.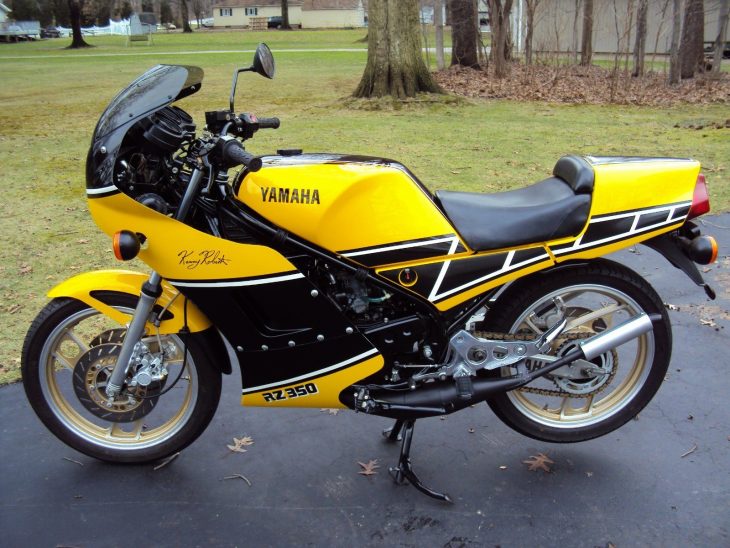 Bidding is very active on this one, and up to just over $7,000 with about 24 hours left on the auction. It's certainly possible to find an RZ350 for less but, unless you stumble across some pristine, low-mileage museum-piece that will probably need a full restoration if you plan to ride it regularly, you're unlikely to find one nicer. Well-reviewed when new and very popular now, the RZ350 neatly straddles the modern and classic eras, with clearly vintage sportbike style, light weight, and a liquid-cooled two-stroke punch. If you're looking for US-legal two-stroke performance, this is just about the only game in town, and this example looks to be one of the nicest around.
-tad