For many a factory race bike is the end all, be all of the motorcycle world.  It represents the pinnacle of what is possible.  The OEM has a budget that few can fathom and when they pour R&D money into a platform some amazing things can happen.  Rarely sold directly to the public these rare machines are coveted by collectors and racers alike.  Sure you can modify a street going bike into a racer and develop it over time.  But taking the short cut and starting with a purpose built race bike yields many dividends.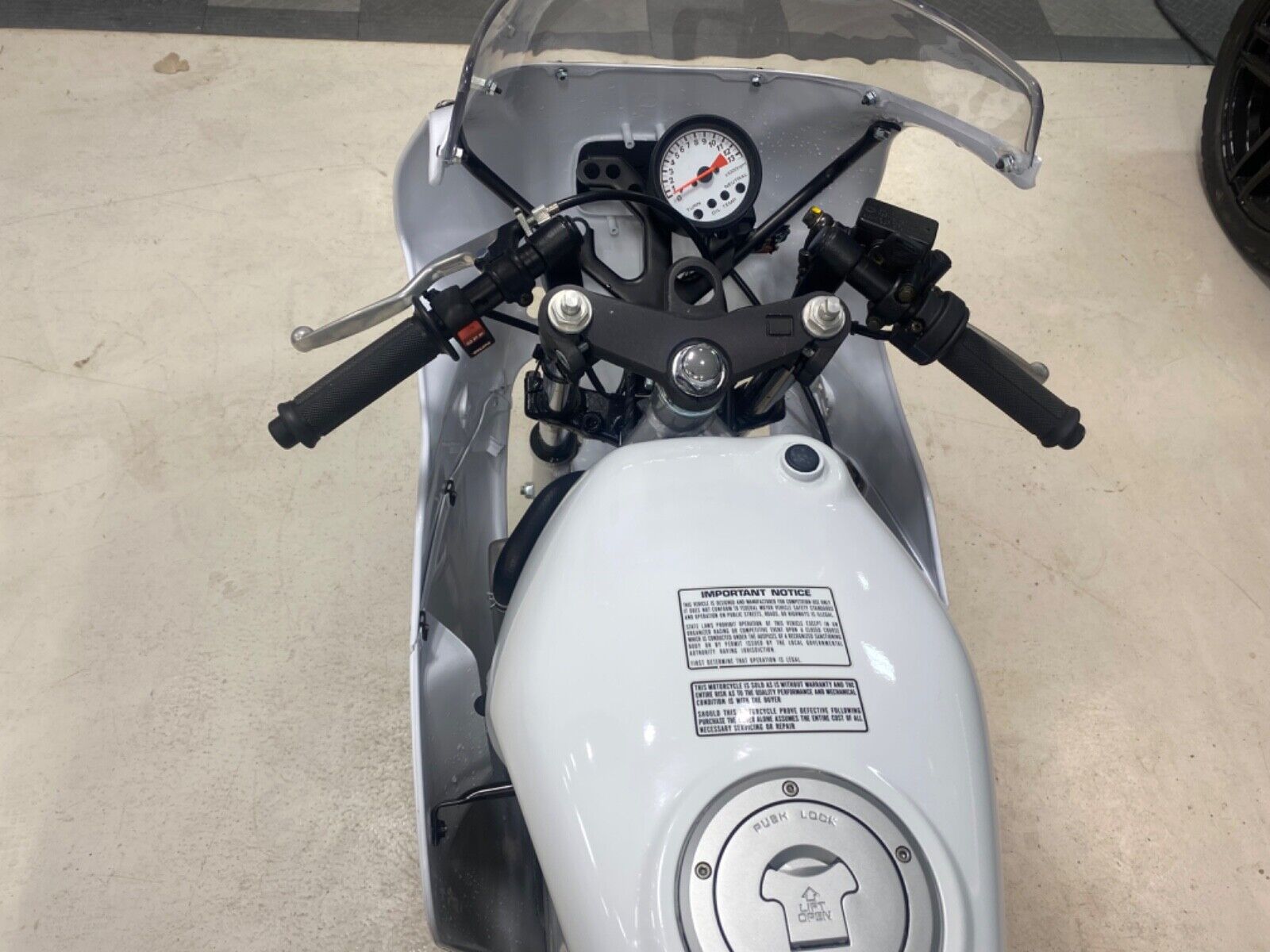 As with anything there is a spectrum to consider.  When talking factory race bikes people understandably go right to the top tiers and think MotoGP bikes.  While those do come to market from time to time, they demand eye watering price tags and require a team of people to attempt to use them in anger.  For the NSR50R one has to think about as far down the food chain as possible.  All the way down to a 50cc pocket bike.  Sure that might not sound like much and some haters at the local pub will claim it is a scooter.  But what they fail to see is that this offers the first of many steps up the ladder of greatness.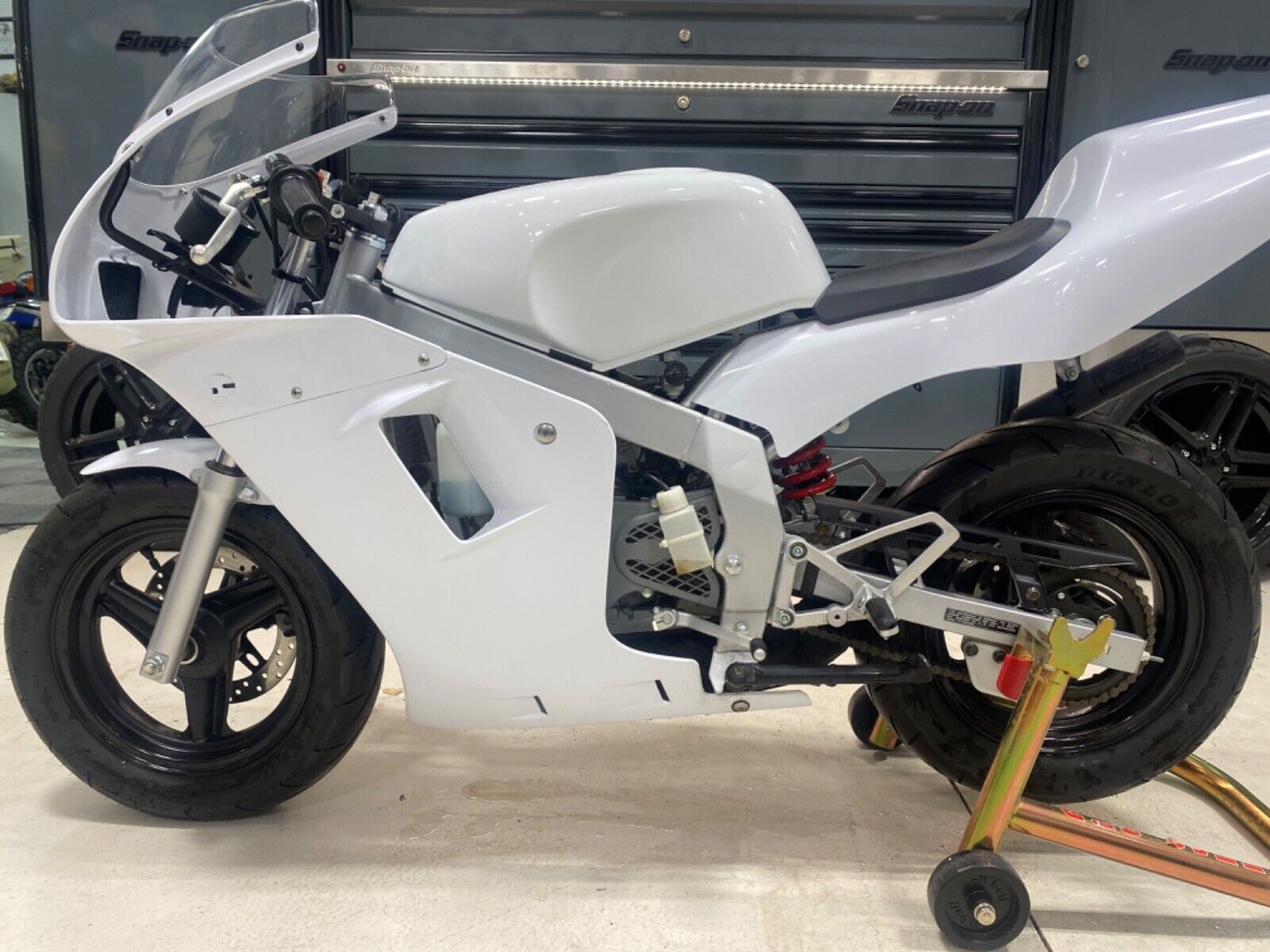 This 2004 Honda NSR50R is equipped with a liquid-cooled 49cc two-stroke single paired with a six-speed transmission and is finished in white with a black number plate on the front fairing. Equipment includes a twin-spar aluminum frame, full-fairing bodywork, a telescopic front fork, an adjustable monoshock, 12″ alloy wheels, and disc brakes.No title. Message for any questions or concerns.
If one is in the market for a small displacement track bike like the NSR50R it is actually not that hard to find a brand new example like the one here today.   Many were bought with the intention of use, but sadly not all of these dreams came true.  Some were also purchased to be stashed away in collections, or on display in man caves.  It is always impressive to be the owner of a factory built race bike.  Anyone in the know will tell you that these bikes are weapons on go kart tracks.  Offering a very cost effective way for riders of any skill level to hone skills.  You need not be a child to get anything out of this bike.