For Sale: 1978 Ducati 900SS, 1984 Bimota KB3, 1985 HONDA VFR 400 NC 24, 1986 Honda NS400R
Ah, spring is in the air. Time to clean out the garage and make some space for a new project. And just in case you *need* a new project to work on, here are a few worthy items to spend your time on - RSBFS style!
Project #1: 1978 Ducati 900SS
Who here can resist a Bevel drive Ducati? With sleek lines, a narrow chassis and great torque from the desmo-action V-twin, the Ducati Super Sport put racing-spec machinery on the road for the common man (provided said common man had deep pockets).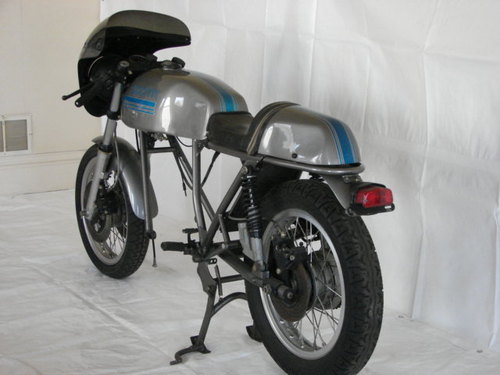 This particular bike looks to be in nice condition, although it is not complete. The fairing is not original, but the color is at least close. The seller notes it is missing a battery and a chain, and the cases have been split to remedy a tranny issue with 4th gear. The bike will sell in this condition, so be sure and check out all the picks and the seller's detailed Q&A on the bike before you bid. Someone with mechanical skills could make this into a sharp ride. Click here to find out more!
Project #2: 1984 Bimota KB3
The next project on our list is this fabulous early model year Bimota KB3. The KB series Bimotas are more rare than most, and this particular example looks to be a nice find. The details on these frames are amazing - mass centralization and heavy triangulation around the headstock area speak volumes about the handling potential of these bikes.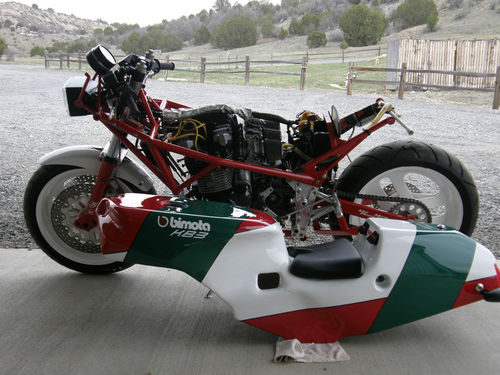 This particular bike is a modified KB3, reconstructed as a hot rod in a post-accident rebuild. Assuming that the frame is straight and intact, this is a project worthy of completion. It looks like most of the parts are there, and the bike actually runs - but this is not quite ready to ride away. There does not appear to be too much awry here, but the devil is always in the details. Check out all the auction photos and all the info provided by the seller on this cool and rare project!
Project #3: 1985 HONDA VFR 400 NC 24
The 400cc class continues to be hot lately, and this NC24 is a nice find for someone willing to trade effort and elbow grease for cost. This particular seller is known to import myriad bikes from Japan - many of them quite rare here in the US. Unfortunately Japan is a coastal country and oxidation occurs rapidly for vehicles stored in outside environments.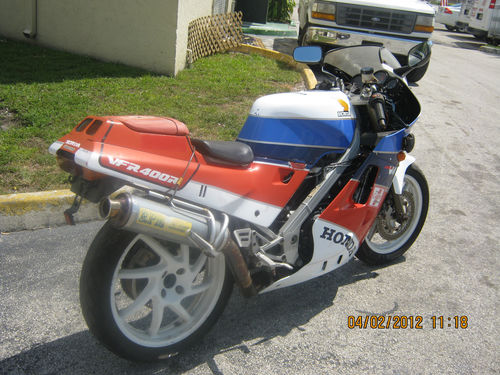 The NC24 VFR has a jewel of a motor, and the single sided swingarm is an item normally found only on more exotic machines (such as the RC30). The gear-driven cams on these models sound like nothing else, and the performance is more than adequate in most situations; better than adequate in tighter situations! This particular model is not currently running, shows a good bit of weathering, and is sporting an aftermarket silencer. For more pictures and information, jump over to the auction.
Project #4: 1986 Honda NS400R
The final bike is this great NS400R located Down Under. The NSR was a V-3 two stroke, patterned after the GP-winning bikes ridden by Freddie Spencer at the time. This seller has updated the graphics and paint detail prior to putting the bike into storage. The bike emerges into daylight eight years later - looking for a new owner.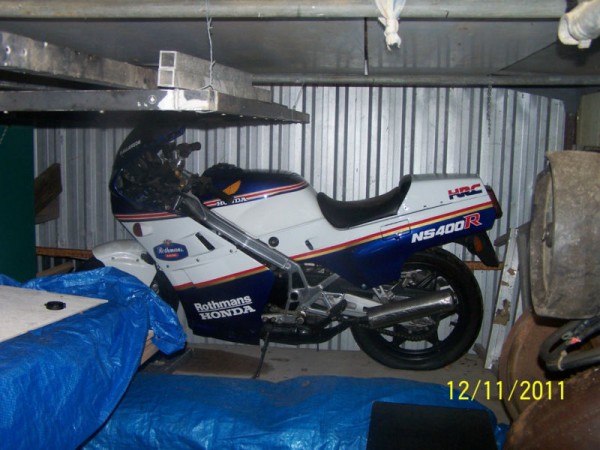 There is no info on whether the bike runs, although the seller notes that the motor does turn over. The bike does not appear to be in too bad a shape, considering that it is not often we see an NS400R with 30,000+ miles! For those readers located on the southern side of the planet, this might be a find for you! To check it out, click the link and jump over to the auction.
Well, there you have it - four project bikes worthy of some RSBFS attention. Any one of these will provide for a very lust-worthy mount once properly restored, and most can be had for a significant savings as comparted to a museum quality purchase. And if you have a RSBFS-worthy project that you are considering, hit the comments and let us know what's on the bench!
MI