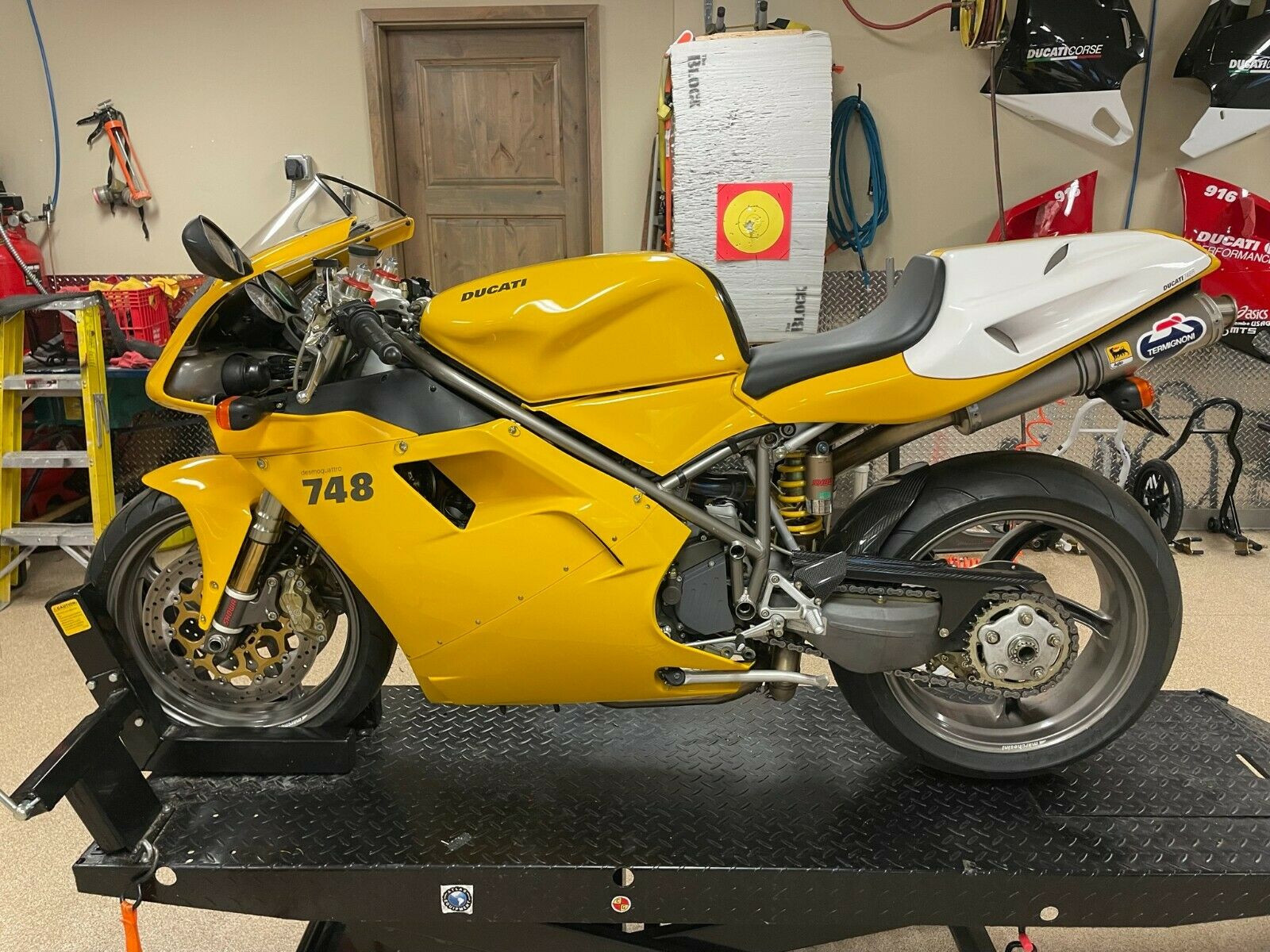 The frenzy revolving around all things Ducati 916/996 has been nothing short of incredible to watch.  Collectors have taken note of these beautiful machines in a big way recently.  While one could never say any of these bikes were ever undesirable, most had a quite sentiment that they were undervalued for many years.  This history, looks, sounds and performance were unquestionably desirable, and now prices are starting to match this market feeling.  Some enthusiasts have felt left out as values increase.  Many of these would be owners turned their eyes to the smaller 748.  All of looks and sounds, but less power.  Some have claimed the reduction in power actually makes for a more enjoyable street bike.  But as demand increased, so did prices.
In all of this excitement, there are still ways to find value.  One such bike is the 748R.  This was a very low production homologation version of the three quarter liter bikes.  Some research claims that only 70 examples were brought to the USA in 2000.  The biggest change was the introduction of shower style fuel injection.  In period this was something that was rarely seen outside of a Formula 1 car.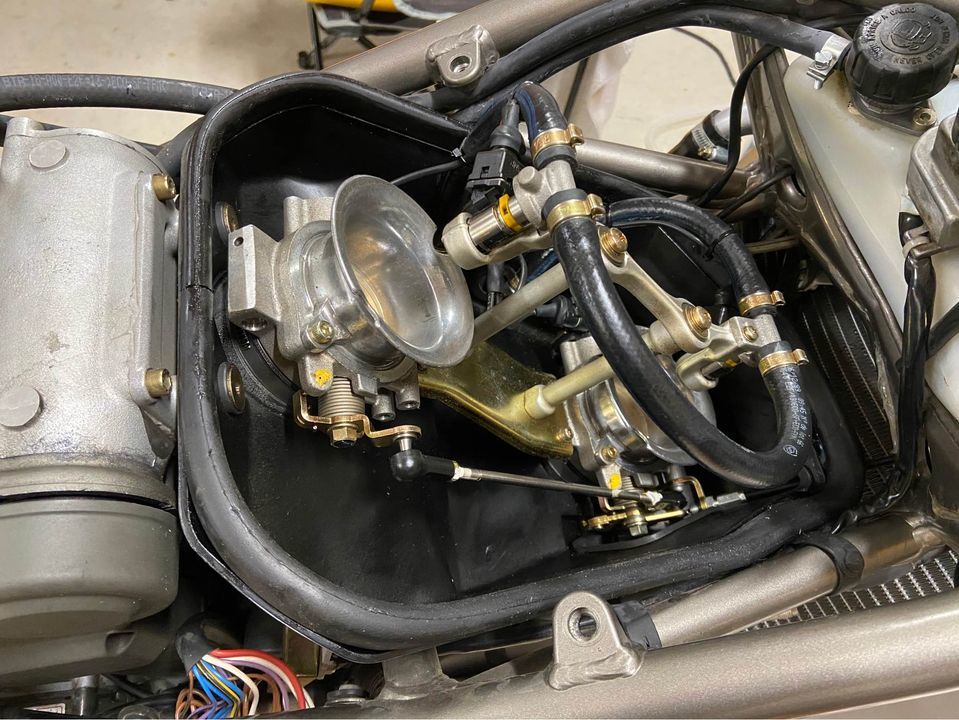 2000 748R up for sale. This is a period correct equipped model for 2000, there were other variations in suspension and body parts and so forth for other years.

2,730 miles……Clean and Clear Title

All fluids, timing belts changes and the airbox gaskets were changed 02/21.

Factory service manual and tool kit included.

Termignoni Full 50mm Exhaust
Upgraded Eprom Chip (stock included)
Mad Science Rear Fender Eliminator. Stock tail included
SHORAI Lithium Battery
Carbon Tank Pad, Exhaust Shields and Heel Plates.
Carbon Rear fender/chain guard
New Michelin Piot Power 2CT's
Heli Bars.
Recent Fuel Pump Service and Dyno Tune at Boulder Motorsports …107.3 RWHP at altitude

Automatic Kickstand Retract Shut off has been bypassed

Only Blemishes on this bike are a scratch on the rear wheel that has been touched up, and small scratch down by the side stand , which has been touched up as well.

I'm Third Owner, driven less than 200 miles since purchased.
This example ticks a lot of boxes in the market right now.  Rare, low miles and a solid value at $16,500.  That may sound like a lot for a 748, but when you factor everything else that goes into an R, it starts to make more sense.  When talking comparative 996 or 998R the price point could be multiple times higher.  This could be a great opportunity for someone to enter the exclusive R owners circle at a reasonable price point.