Las Vegas, NV – 18,025mi – $2,700 No Reserve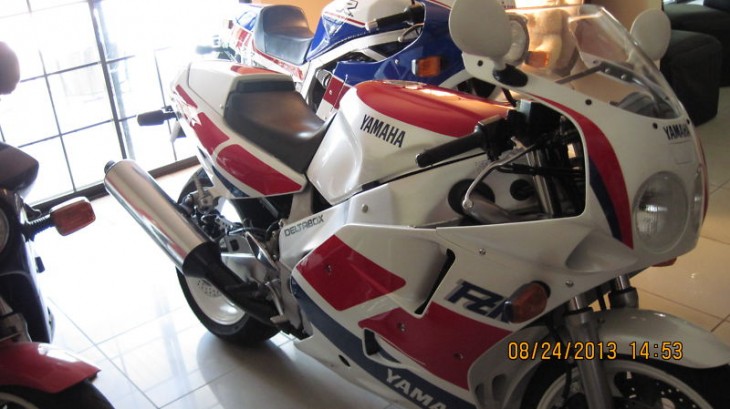 It's always nice to see an older, and well cared for, FZR1000 pop up for sale. It just means that clean examples are not extinct and still around for those love to look at them and ride them. These are some damn good looking bikes. Anyone that knows and loves the older FZR1000's know that this is the model to have. Yamaha had redesigned their liter bike, bumping displacement to 1002cc and horsepower up to 145. Now present was the EXUP system which further enhanced the bikes power delivery.
This bike comes to us again from a collector in Vegas who looks to be parting with a few bikes, including this GSX-R Limited. Though this bike isn't as rare as that Limited, it is still killer and a whole lot cheaper! It looks to be in well maintained condition and cared for as a collector piece.
From the seller:
hello.im selling my 1989 yamaha fzr1000.this bike is in great shape and has 18k miles.i have done a cosmetic restore.the paint is in great shape and painted back to the original scheme which includes the pearl white.the paint alone was close to 2k.bike is all stock including the original windscreen and exhaust and signals.i even have the hard to find seat cowl.it has been in my collection in my house for some years.starts right up and runs great.you will be hard pressed to find a 89 fzr1000 in better shape.i can ship the bike but you will have to arrange the pickup.im located in las vegas and if you are local you can contact me to come by and look at it.i reserve the right to end the auction early as i have it for sale locally.all sales are final and this motorcycle does not come with a warranty.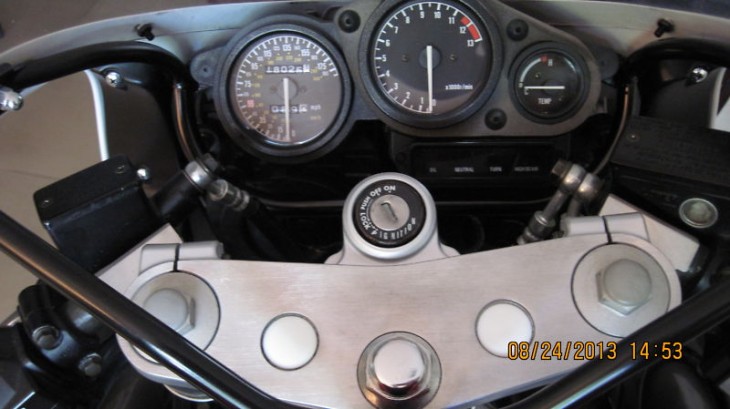 We do see these pop up from time to time, and for good reason! They are awesome bikes that feature good looks and an entry level bike to start a collection or enjoy some classic sport bike goodness. I would suspect this bike to go in the $4.5k-$5k range, but wouldn't be all that shocked if it went for more. Bidding is only up to $2,700 with a little over a day left and the reserve non-existent. This one is going to a new home, will it be yours? Check out the auction here and do something about it.
-JS