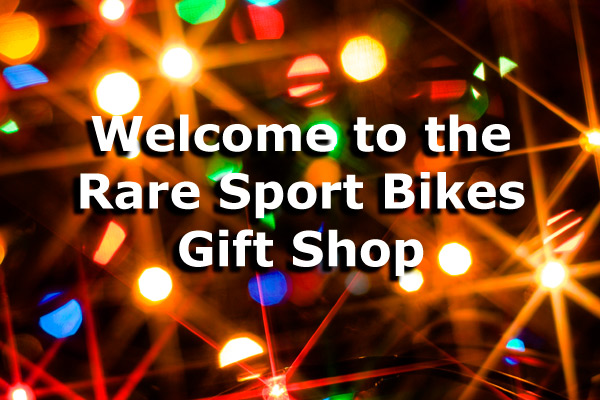 Need to do a little holiday shopping for a friend, or need to point your spouse to a place to shop for you? Check out our new sportbike parts and accessories store!
We handpicked items that we'd love to find under the tree as sportbike enthusiasts, and then used eBay to show listings that might be of interest to shoppers. In most cases, we picked products we actually use ourselves and felt confident recommending to you.
My personal favorites are the GoPro HD Motorsports Hero video camera, posters, and the Canon 30D camera — because that's what I use!
Next week, we'll be adding a new feature to shop for aftermarket components specifically for your bike. Stay tuned for updates!
If there is something you'd like to see in the store, leave a comment in this post and let us know!
Happy Thanksgiving to all our readers and supporters!
– The RSBFS Team: Alex, Doug, Steve, Phil, Dan, and James.