2002 MV AUGUSTA F4 SENNA for sale on eBay!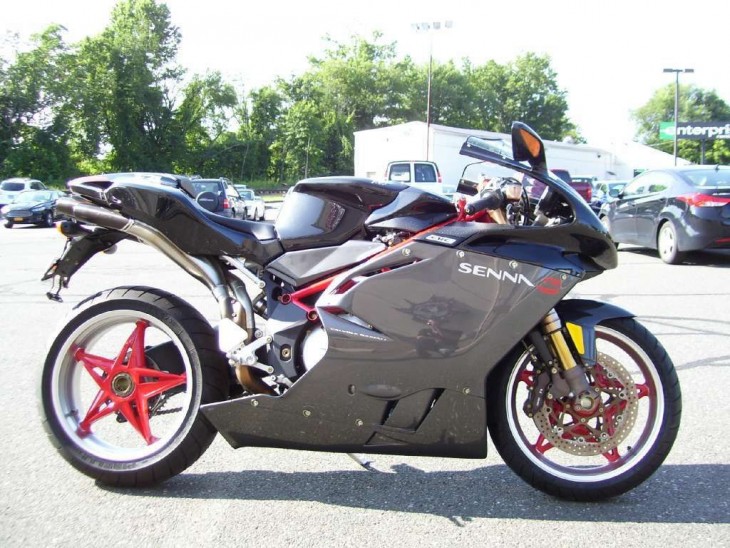 When Massimo Tamburini passed away last year, the world lost perhaps it's most gifted motorcycle designer. Whenever there is a conversation about the most beautiful motorcycles of all time, the Ducati 916 and the MV Augusta F4 are always favorites. Tamburini gave us both of them. Many of the signature elements of the Ducati 916, such as the single sided swingarm, undertail exhaust and the trellis frame are present here and they are gorgeous.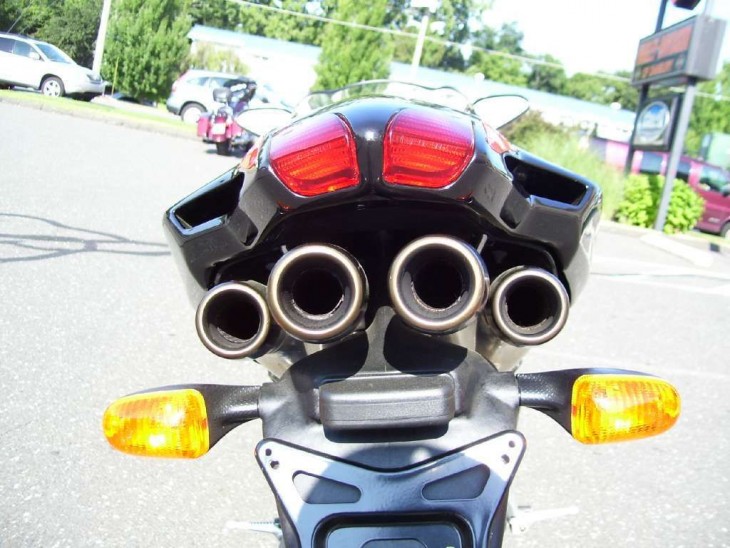 The "Senna" edition was mostly a cosmetic package with a unique paint scheme and some carbon bits. It was outfitted with the next generation Evo2 engine which made approximately 135hp. Production of the Senna edition was limited to 300 units with only 50 of those making their way to the U.S. It looks like the seller is shooting for the moon on the price, but given the undeniable design, the low mileage and the very limited numbers of the special edition, it might be just right for somebody.
From the seller's eBay ad seen here: 2002 MV Agusta F4 Senna on eBay
THIS F4 SENNA IS COMPLETE WITH STOCK EXHAUST, STOCK E-PROM, EXTRA SPROCKETS, COVER, SMALL TOOL KIT & BAG & INSTRUCTIONS IN ORIGINAL MV BOX.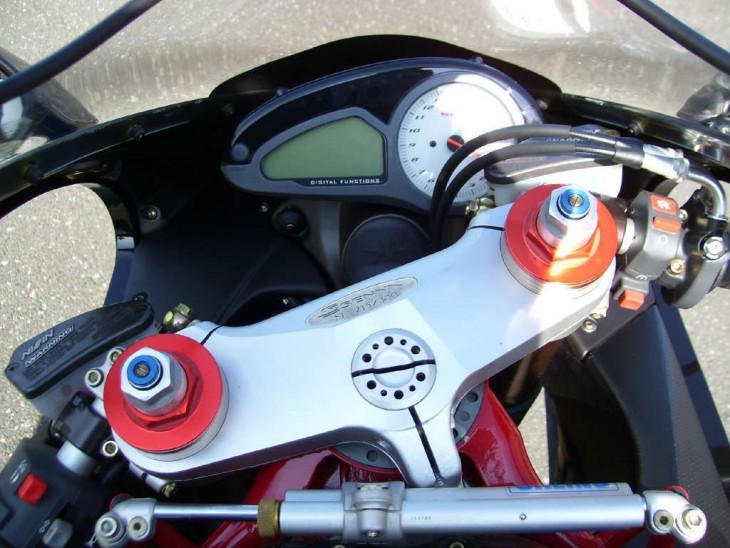 This particular example is another with low, low mileage… showing just 188 miles on the clocks. So what you do with it is up to you. Personally, I think anything with Senna's name adorned upon it deserves to be thrashed to redline as often as possible. He wouldn't want it any other way.
Mike M.