Original 916's don't pop up all that often, and hardly ever with touring bike mileage, but today's looks well cared for and used as intended.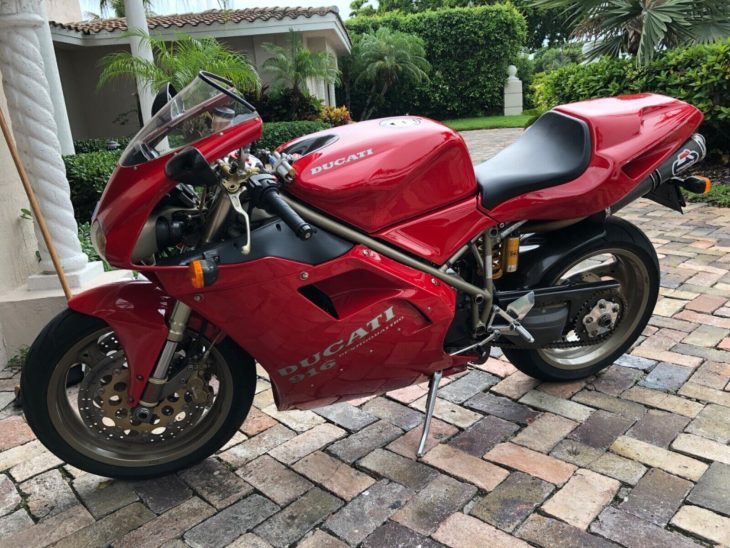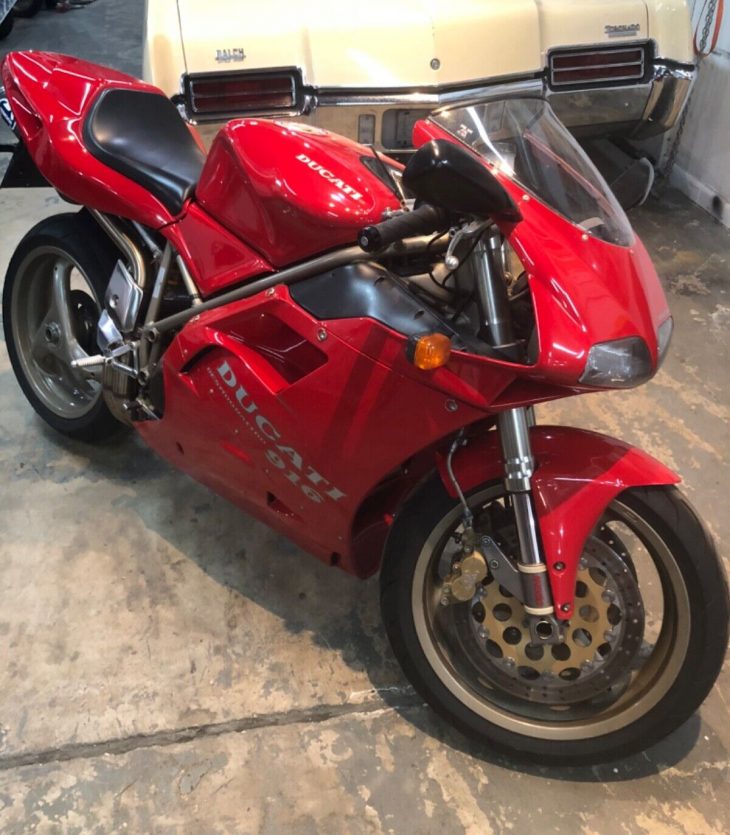 Designer Massimo Tamburini made a balancing act out of the design – the lightweight trellis frame versus the 114 hp L-twin, squeaked into the 55.5 inch wheelbase, with the battery mounted amidships to coax the weight distribution to 50:50.  17-inch wheels were at both ends, with adjustable Showa dampers and a slippery full fairing.  Brembo cast the 320mm brakes with gold calipers and disk carriers, as well as the single-sided swingarm.  Airflow is the final arbiter of balance, with the rider's wrists lightening and temperature gauge relaxing only above 65 mph.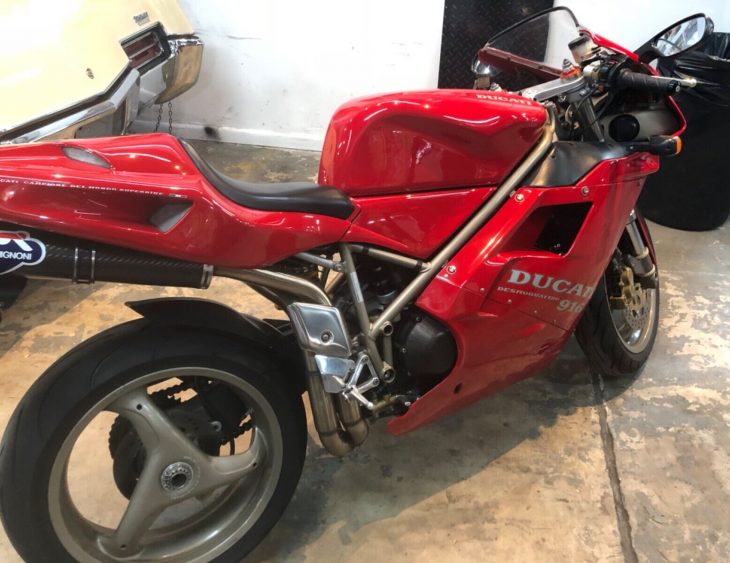 Coming up on 44K miles but looking extra nice, this 916 might want that "big twin" oil to take care of those rod bearings.   The presentation is remarkably original and finishes looks great.  Eminently clean with some nice polish on a few bits.  Even though it's not visible in the photos, some patina is mentioned in the eBay auction –
Rides and drives as it should. Very nice 27 year old motorcycle. Bike been maintained and lovingly cared for. This bike has the solo seat from the factory. Termignoni mufflers, Pirelli tires and Brembo brakes. If you're looking at this bike you know it's legendary! Bike is 27 years old and has been ridden sparingly over the years. But it is not a museum piece. The fairing has some scratches and cracks but rest of the bike looks like it's 2-3 years old. Paint is very nice and shines. Bike runs very well , idles nicely and pulls strong.
The bike of the decade, there's room for even a base 916 in any collection – and a well-used example won't worry the owner on an occasional ride.  The next custodian will have a challenge to keep it as nice, even in a less crowded toy shop.  This one is on a no-reserve auction and will be worth watching.
-donn