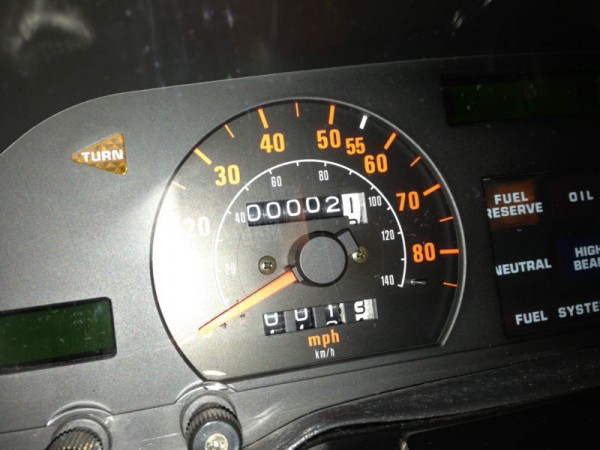 Focus now, don't let what is in the background distract you.  It might not be quite as exotic as an RC30 but this could be quite the find for a collector of Honda's that has a space waiting for a CX500 Turbo.  The CX500 was a technological exercise for Honda and much more than just a turbo charged engine.  Like turbos from other manufacturers though, the model was short lived.  Of  those produced, how many do you think we tucked away in private museums?  Of those few that were, how many are for sale?  You get the picture. 
From the seller:
This particular motorcycle is being sold from the number one Japanese motorcycle collection in the US. The finest example of the CX 500 Turbo available outside of a museum, this only has 2 miles on the odometer and is in pristine condition. Stored in a controlled atmosphere and fuel tank has remained empty.

 Time has shown that this wasn't just a 'corporate statement', but rather an important moment in the superbike evolution. It has an MSO title to enhance the provenance and add to the history of this beautiful motorcycle.   

I will gladly answer questions as expediantly as possible.
Enjoy the time capsule.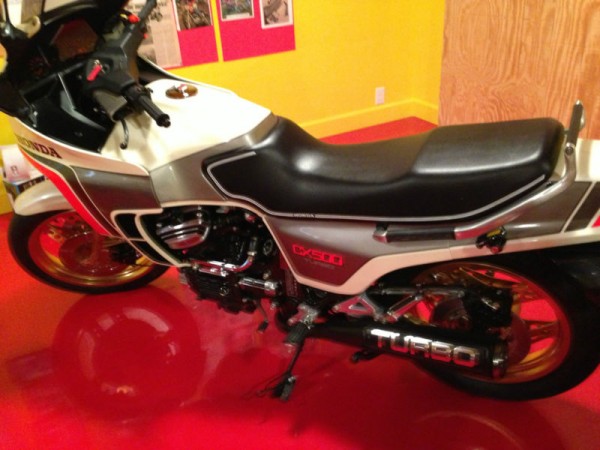 If you are watching Magnum PI or have Poltergeist stuck  in your VCR then maybe this 82 CX500 is perfect for you.
 On a side note,  who wants to see more of this sellers collection?  My hand is raised.
Ian