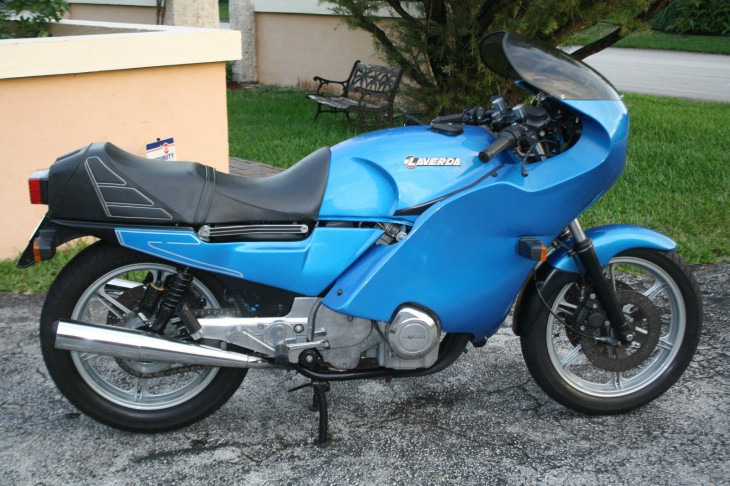 Laverdas are often referred to as the Italian BMW, and this RGA 1000 is a good indication why. Instead of cutthroat sport bikes, Laverda built the gentleman's express – Italian style. Using curves and flair not typically found in Germany (and often colors not found in nature), these big triples are comfortable, reasonably fast and powerful, and ever so unique. If "quirky" tickles your fancy, read on!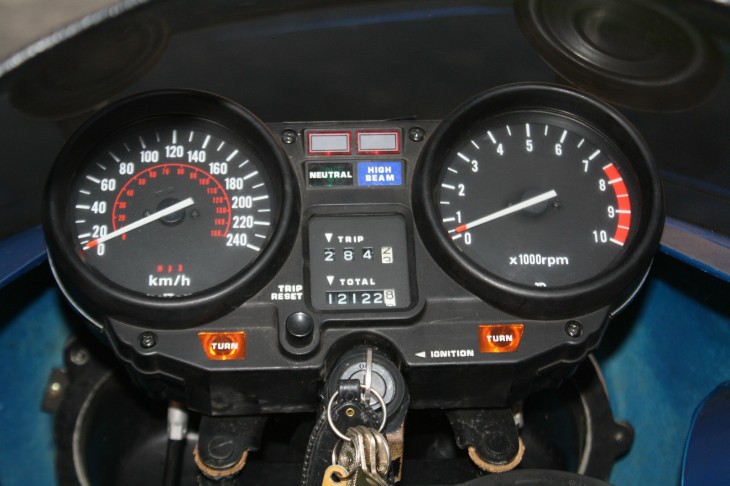 From the seller:
Here we have a 1984 Laverda RGA w/Sprint fairing. Bike has 12k plus miles and runs strong with no weird noises or any smoke. Has new Michelin tires front and back and a new battery. The fairing is very rare and worth around $1000. The bike fell over on the right side while I was taking pictures and the only damage was to the right front turn signal housing plus my ego.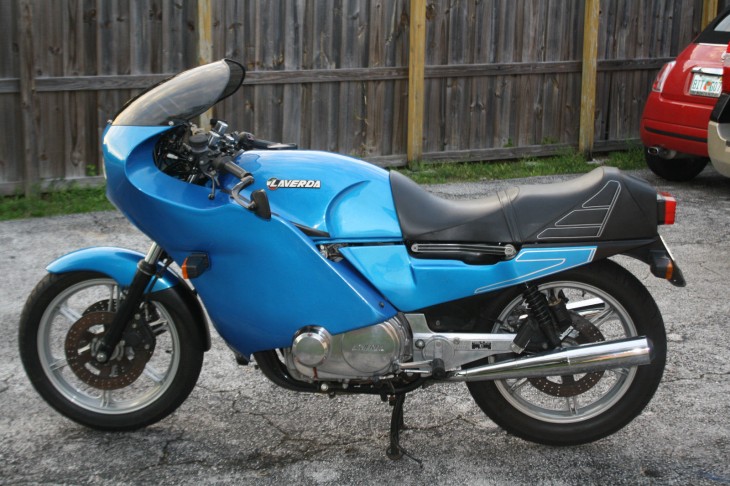 Due to the rarity of some of these models – and the fact that Laverda is no longer in existence – spare parts and bodywork can be an issue. But such is part of the fun and challenge when dealing with the rare, unique and (often) obsolete. Check out all of the pictures and details here – and then ride off into the sunset!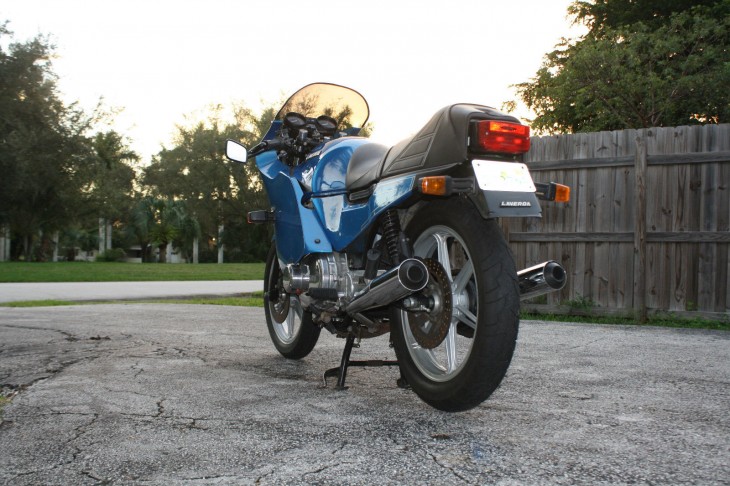 MI