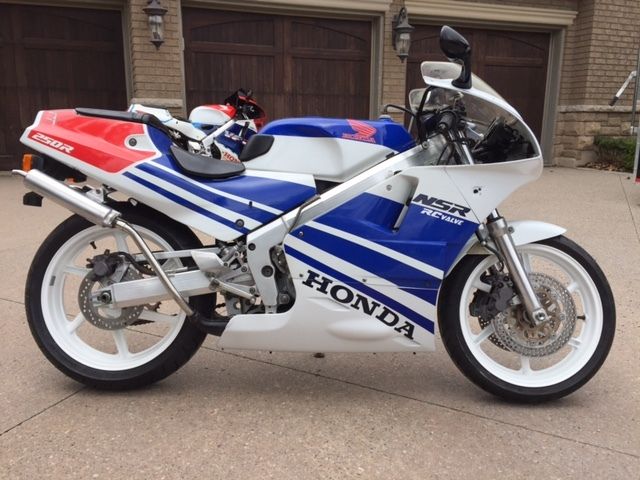 What do you have when you locate a nice NSR250R MC18 in Canada? You have a cool smoker that is *almost* in the States. And while Quebec may seem very far away from your US-based locale, it is quicker and easier to bring a tasty bit of forbidden fruit down from Canada than to import one all the way from Japan or Australia. Think of Canada as the quick check-out lane in the grey market grocery store. (Note: Canada has much to recommend, and offers great value above and beyond grey market bike access). North of the US border you will find many fantastic creations never officially imported into America, all looking for a good home.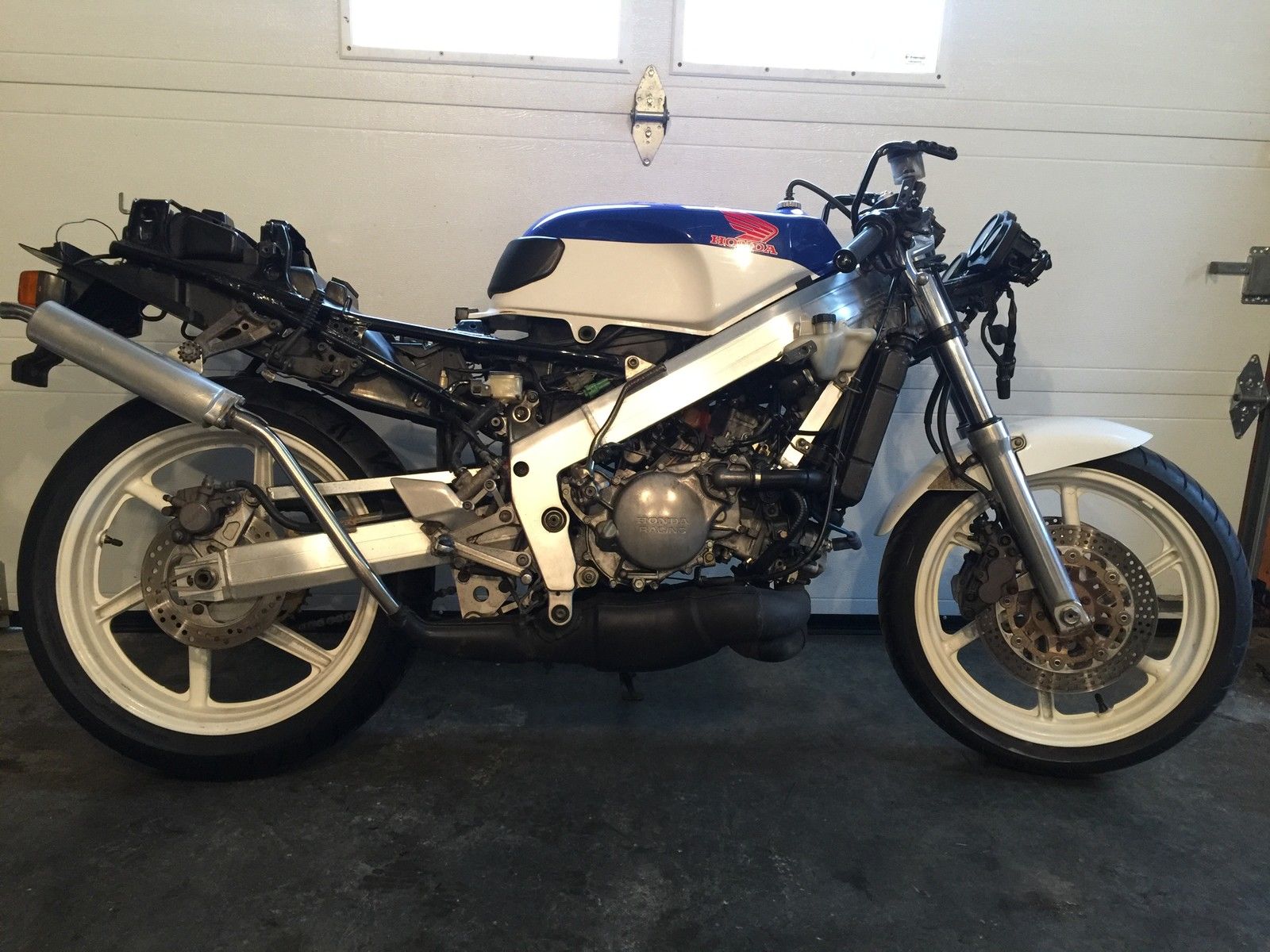 Today's example is a MC18 variant of the NSR250R. The NSR is the bread and butter of the two stroke grey market world. With a 90 degree vee twin motor, aluminum frame, six speed gearbox, wet clutch (only the SP versions had the dry clutch) and full-race bodywork, the NSR was as close to Grands Prix racer as one could get for the street in the late 1980s. Today it remains one of the most coveted imports in the US, with clean, titled examples fetching bid dollars.
From the seller:
Rare, unique and totally OEM 1989 MC 18 with only 6000 km on the clock. We went to great lengths to save all fairings in order to preserve its originality. Pipes and all mechanical components stock and in really good working order/condition. Plugs changed, air filter cleaned and oiled. Wheels are freshly powder coated. Upper and lower cowlings have been restored and painted. The bike has some age related marks, scratches but no major bruises and no sign of track use of major accident. Brakes and rotors, chain, sprockets and tires are all within specs. The bike is corrosion free. This 250 CC V Twin two stroke is a blast and handles like few other machines. Comes with safety check is delivered in the province of Quebec, shipping available for all of North America.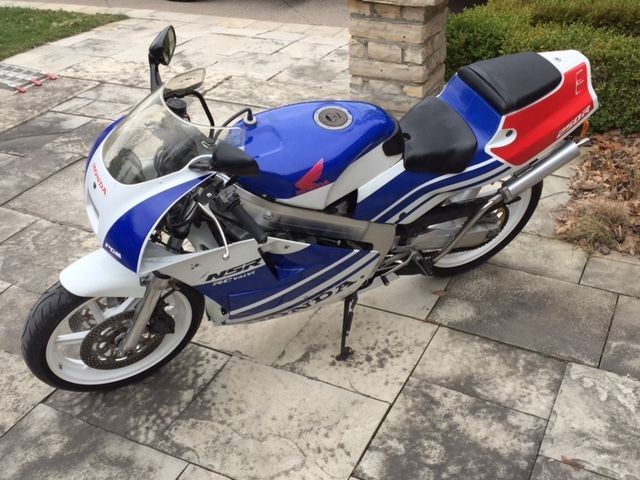 6,000 KM equates to about 3,728 miles. That seems very low for the given year, but many of these bikes saw only occasional use. The seller notes that the plastics have been reconditioned, and the pictures show a clean and good looking example. No real info on maintenance, engine refresh/rebuild, etc., so again, do your homework. These models had a crank assembly that was not rebuildable – and Honda ran out of spares years ago. More knowledgeable RSBFS readers might be able to share info on replacement alternatives should the service life be a concern. Otherwise, this looks like a solid example of an early NSR250R.
This seller is familiar with shipping bikes over the border, so US buyers might have a bit of assistance there. Legally registering an imported smoker is difficult in many states, so plan first and then act. This bike is being offered for $8,199 or best offer – a tidy sum to be sure. However a quick troll of the RSBFS archives shows this to be a fair offer; most of the recent examples were looking for more, although they were already in the US (although not necessarily titled). Check it out here, and if you decide to hit the grey market import check-out line on this machine, be sure and visit the Comments section and let us know all about it. Good Luck!!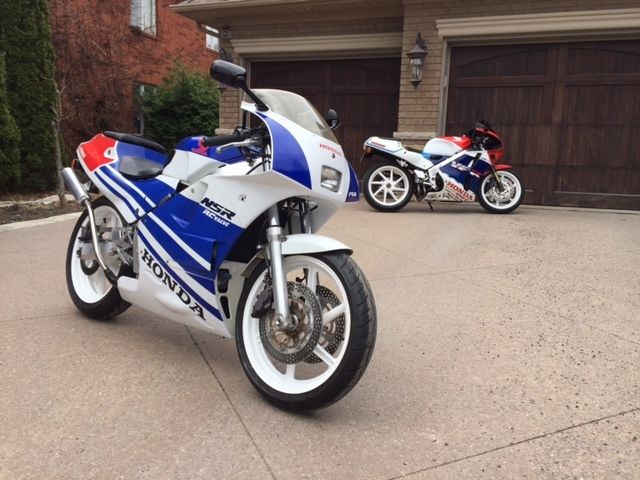 MI