For Sale: 2009 Honda CBR1000RR Repsol Edition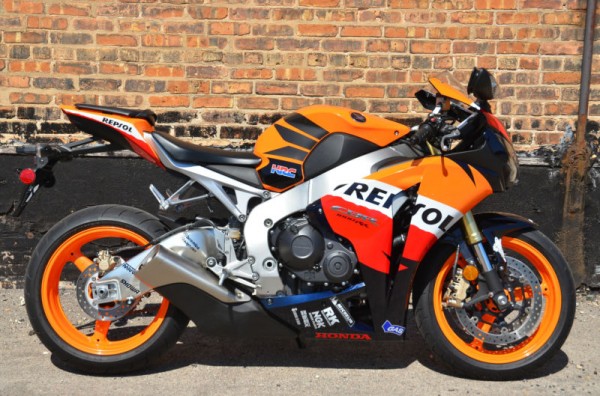 RSBFS reader and fan Martin pointed this one out to us. His description was perfect:
If you are going to get a CBR, this might be the one.
Martin's rationale is simple: While the Repsol Edition CBR-RR is not uber rare, it pays to find the best possible example you can. And while this is true of collecting in general, condition is what sets a bike apart from the crowd when there might be many to choose from. Considering the number of Repsol Edition CBRs available right now, this particular bike with fewer than 700 miles is nearly new.
From the seller:
Great looking race replica Repsol CBR1000RR Limited Edition. With 669 miles, this bike is not even fully broken in yet. You are getting a like new bike for a used price. An older gentlemen sold this bike to us outright because he had back surgery and could no longer ride it. The tires still have the little nipples on them. Not a flaw on the bike! The pictures speak for themselves.

There has been some questions to whether or not this is a real Repsol Edition. I assure you it is the real deal. The model code within the VIN is "SC59J" stating is it a 2009 Respol Edition CBR1000RR. The standard CBR1000RR model code for 2009 was "SC59G"
In what is certainly a case of "you get what you pay for" you will also note that the price for a nearly new CBR1000RR is higher than many of the other Repsol bikes currently listed that have either higher mileage, modifications, damage, or all three. This one has a straight up price of $9,995, which is surprisingly inline with most of the other similar bikes on eBay right now (except for this one – the seller must think he has a RC30 with a funny paint job…).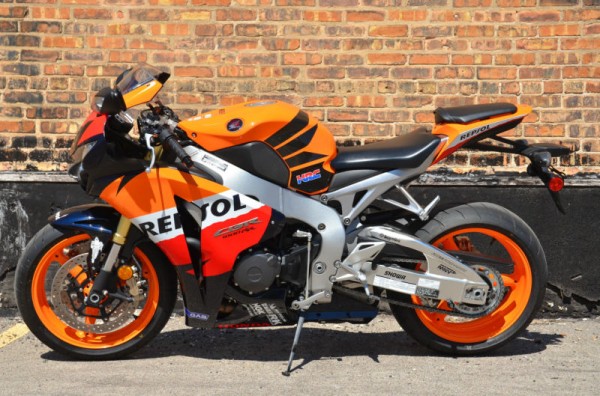 To check out this bike and get all the gory details, jump on over to the auction. And thanks for the tip, Martin!
MI