BMW has long experience up in the GT stratosphere, where superbike power is managed with a longer wheelbase and tuned for more torque.  Today's K1300S celebrated the 30th anniversary of the K-bike  and rolled of the assembly line with all the Motorsports goodies.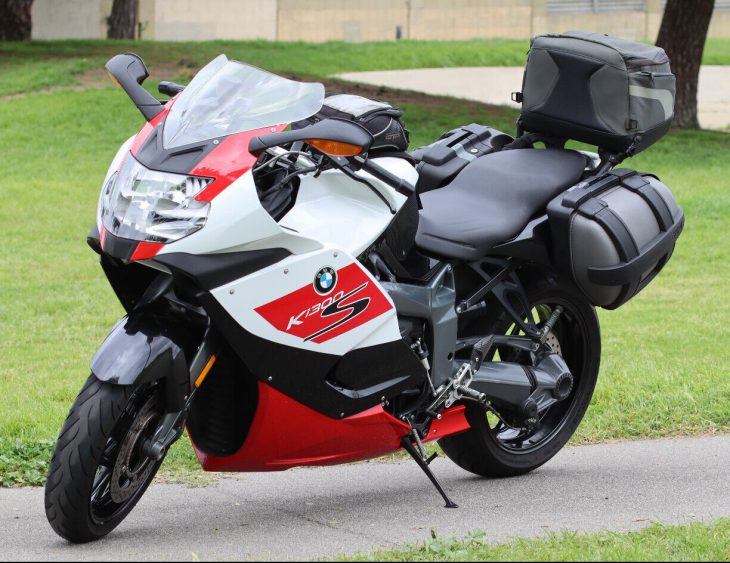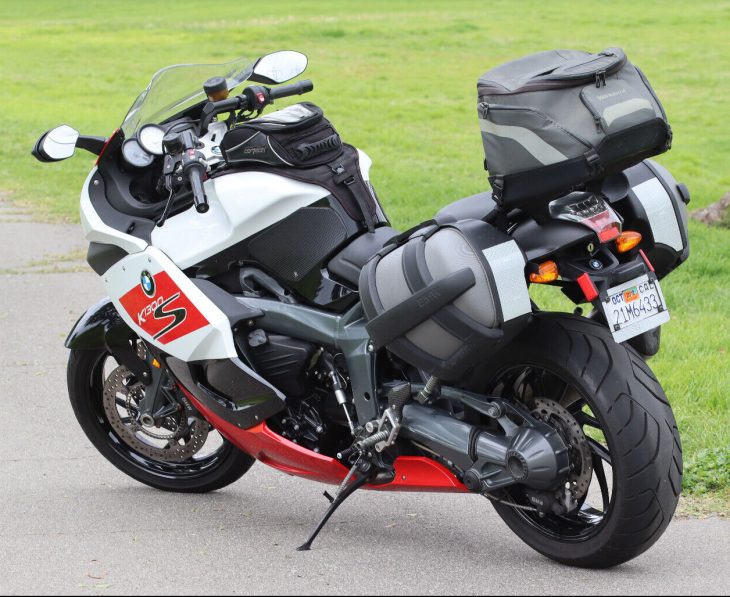 Boring and stroking the successful K1200S motor brought 173 hp, with updated heads to help make a claimed 80 percent of the 103 ft.-lbs. peak torque at just 3,500 rpm.  The long Paralever rear was given a two-stage cush drive to improve its manners when flicking the quick-shifter, and both ends suspension are adjusted electronically.  Wheels and brakes are sized for the GT mission, with standard ABS sensors also used for the ASC traction control unit.  The revised fairings are done up in the 30 Jahre livery which reaches back to a pre-war color palette.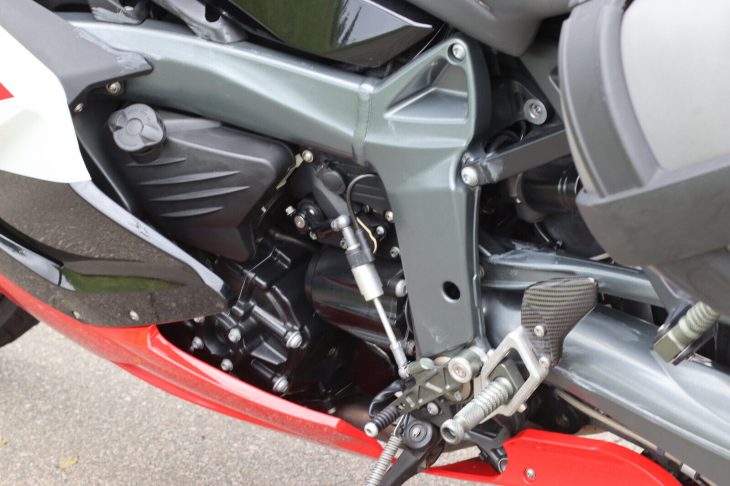 Despite 67K California commuting miles, this K1300S looks very clean and undamaged.  The Motorsport wheels and footpegs came standard on this edition, as did the Akropovic exhaust.  Factory bags are expandable, but better yet removable for a cleaner look.  A healthy comment section from the eBay auction –
This has been such a great bike to ride and own.  It served me flawlessly for the last 9 years.

Bike comes with the lockable and removable bags on the sides.
Plus it comes with a medium and a large BMW back bag.  Comes with a tank bag too.

The handle bars have been raised 3.5 inches using the official BMW kit.  For me it stopped my hands from falling asleep.

The only other modification I did was the knee grips I stuck on the tank.

The bike has a little over 67K miles.  There is tons of life left in the beautiful machine.
This BMW model gets complements where ever you go with it.

If you like speed, this is the motorcycle for you.  Not many bikes will ever come close to beating your speed on this one.  175 horsepower delivering a blazing 186 MPH top speed.

Near Mint condition.  Rode this bike 60 freeway miles a day for 7 years without a single problem.  Bought it new and did every service according to BMW's service schedule.  At work it was underground parking and at home always garage kept.

Tires in great shape, just did a service 50 miles back getting it ready for sale. Never dropped or abused in any way.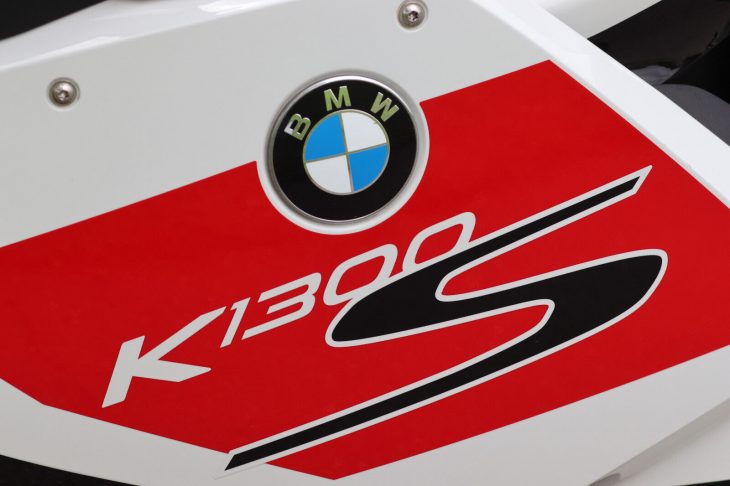 Check out More K1300S Parts and Accessories – here –
A Motorsport limited edition was made available in 2015 with similar equipment, but since the model was retired in 2016, the 30th Anniversary edition is almost the last stop on this well appointed high-speed train.  New pricing was in the mid-to-high twenties, making the ask for this K1300S worth mulling over.  BMW hasn't returned to this particular segment, preferring to bracket it with S1000 and R1250 variants.  An interesting and sporty BMW with plenty of fun left in store – and a Make Offer button.
-donn