I had expected an "S" with the GS1000 badge on this sparkling Wes Cooley commemorative, but the differences between the -E are minor and hardly detract from the aggressive looks of this AMA Superbike commemorative.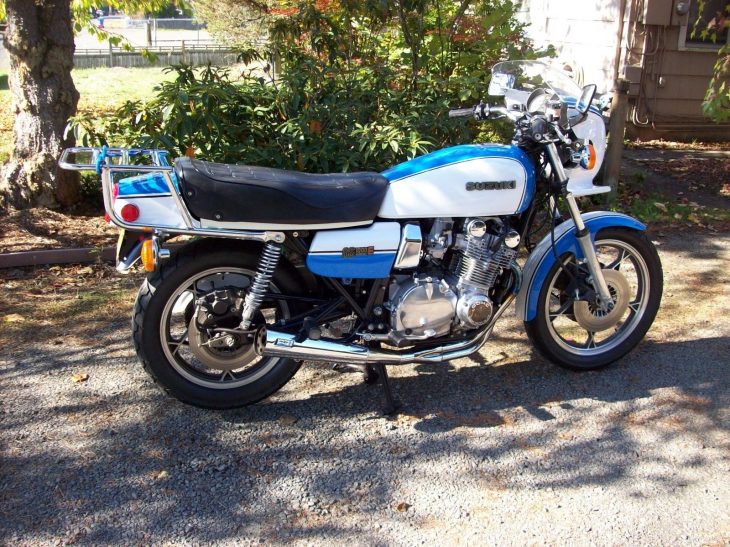 Suzuki and Yoshimura joined forces and were almost instantly successful on the AMA Superbike trail.  Lightness was given priority, which helped the air/oil-cooled four's 90 hp move things in the right direction.  Pneumatic rear shocks were replaced with regular hydraulics on the -S, though forks remained air-charged.  The solid triple disks could handle the heat but not a light touch, squeaking around town.  Suzuki nailed the chassis geometry and came away with a quick-handling package that could accept a 1000cc engine's power.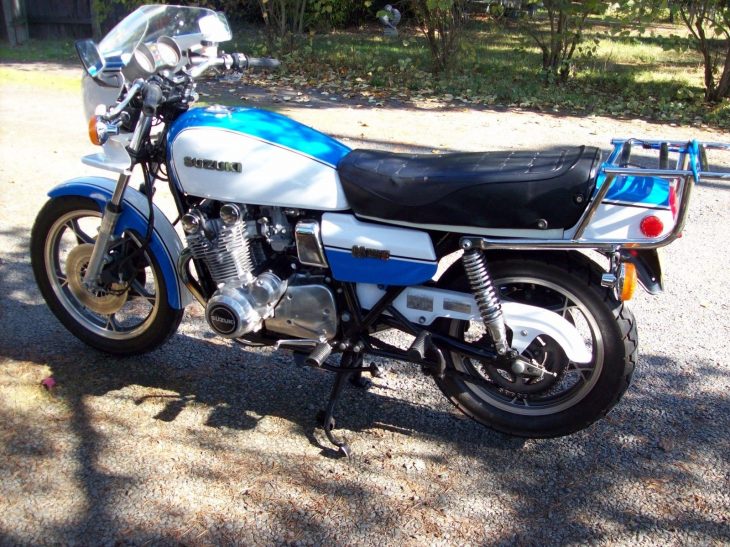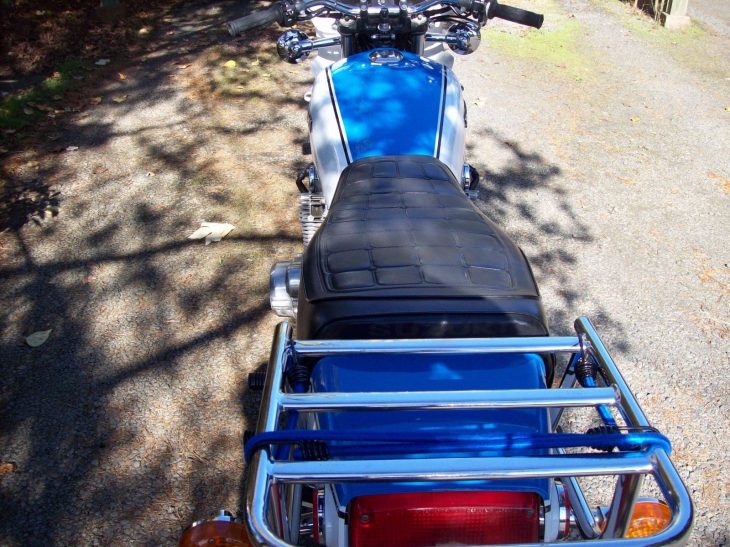 Not many miles has elapsed for this GS1000, replica paint still shines, and aluminum castings made before today's miracle coatings look good.  Period Kerker is polished nicely.  Might be nice to try the rear quarter view without the luggage rack.  From the eBay auction:
Purchased in 2005, bike had approximately 5K miles on it

2005 – installed after market rack and rear tire; had front and rear tires rebalanced, and professional valve adjustment

2014 – new clutch and speedometer cable installed

2016 – new battery

No disappointments in running condition; bike runs as good as she looks! Bike has always been garaged and well maintained. This bike had the after-market Vance & Hines exhaust system (4 into 1) when I purchased it, so I do not have the original stock pipes.

Bike as you see it is exactly as I purchased it in 2005; has not been altered or repainted. The only addition / change I made to it was the after-market rack, rear tire and mechanical items (as mentioned above).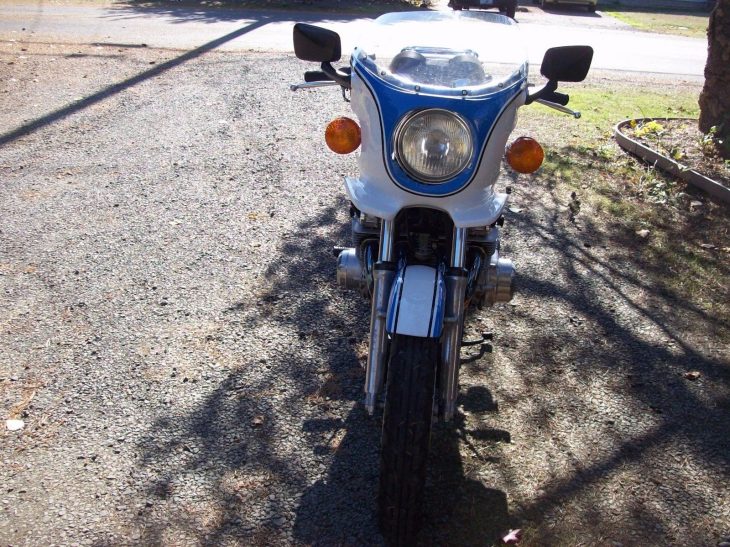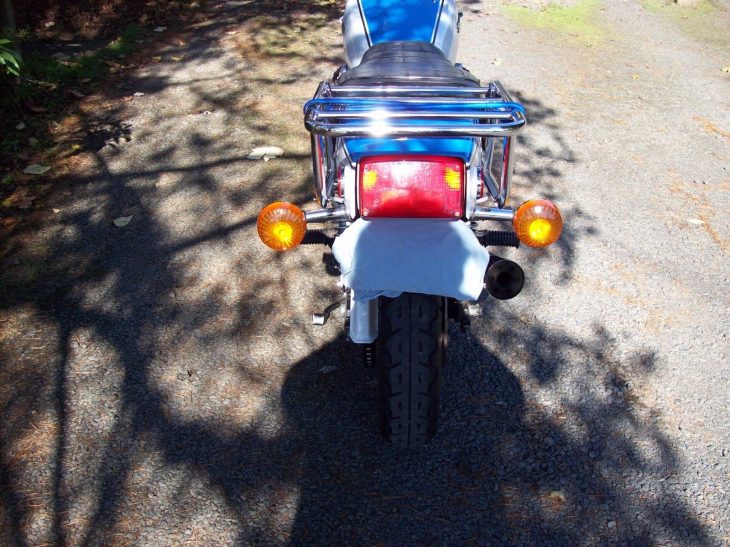 Lifting the bikini fairing from BMW's R90/S gave designers the excuse to fit a lower handlebar, receiving a sporty riding position as part of the bargain, helping high speed stability.  Suzuki played a little catch-up with the -S, it was originally just offered in Europe, but stateside dealers clamored – after all, it was the AMA winner !  Which might explain the -E instead of -S, maybe a dealer-done special or early example.  A close look at the rear wheel might divulge, the -S had an 18-inch rear.  Maybe a knowledgeable reader will have the whole story, meantime we will just have to enjoy…
-donn