And right on que, here is the the CBR400RR's overbearing sibling, a really sharp looking 1989 VFR400, NC30.  I've never had the pleasure but I've been told the mechanical whine these engines produce is a symphony.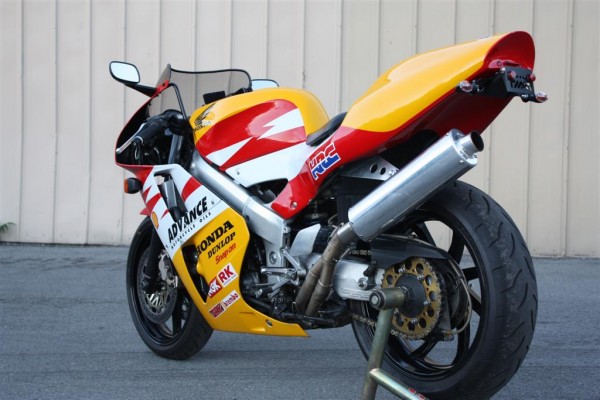 This is one is far from stock and has some mileage but sounds well sorted:
There is quite a bit of money in upgrades on the bike:

17″ NSR MC28 Rear Wheel

Penske Rear Shock

Shell Livery Paint on stock bodywork (aftermarket tail cowl)

Re-valved and sorted front forks (recent service)

Rick Oliver Lower aftermarket radiator (trick)

Braided brake lines

Hi-Perform FULL exhaust system

Yamaha R6 upgraded Regulator/Rectifier

Earthing on bike has been updated and improved

NEW tapered steering head bearings (June 2013)

NEW front wheel bearings (June 2013)

Newer Chain and Sprockets

Nearly NEW Bridgestones with less than 500 miles on them!!

All in all it is a really well sorted NC30 with the 17 inch rear wheel, Penske Shock, Exhaust, re-valved front forks and larger lower radiator. It starts and runs perfect, carburates excellent and pulls clean all the way to redline. It is very quick for a 400, handles wonderfully and is a lot of fun to ride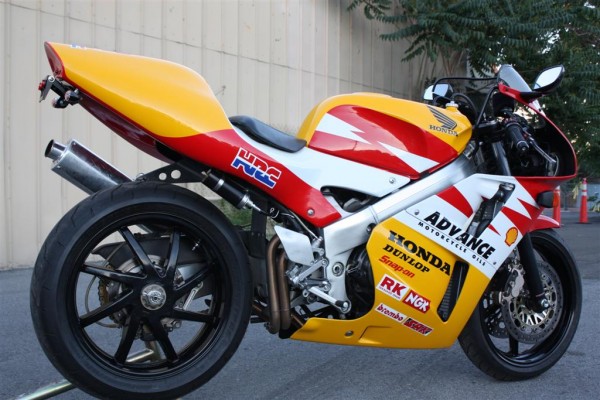 Kind of liking it but still on the fence?
How about this from the seller:
 Plated with CLEAN AND CLEAR title and this bike has a correct 1989 17 digit 400cc Honda VIN complete with stamp and OEM Honda decal.

You should be able to title it in any state, even CA with the 17 digit VIN.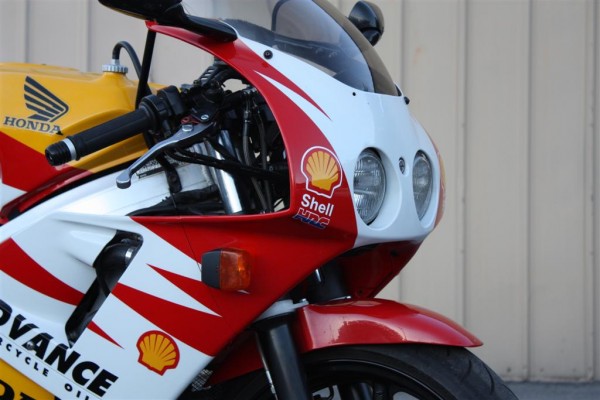 You want?  I was sold with the replica paint but I'm an easy sell.  I'm also partial to the older NC30's lines compared to the late model NC35's.  The seller has an auction going, as well as, a BIN of $7,500.  Is the 17 digit VIN and extra goodies enough to be in that price range? 
Be sure to check out the auction, the seller has provided a lot of high quality photos of the bike.
Ian