Warning!
This post is in our archives. Links in this post have been updated to point to similar bikes available to bid on eBay.
In the late 1980's/early 1990's the major Japanese motorcycle manufactures all seemed to follow the same 3-level market segment philosophy.  At the bottom end were the learner bikes of 125cc or 250cc,  in the middle were the 750cc machines including Limited Edition repli-racers that could go to the track with a few modifications.  Finally in the top segment were 1000cc machines, big bikes that could do both big speed and big distances in comfort.   In this 1000cc (and up!) segment the results included machines such as the Kawasaki ZZR1100/ZX11 and our featured bike, a CBR1000F.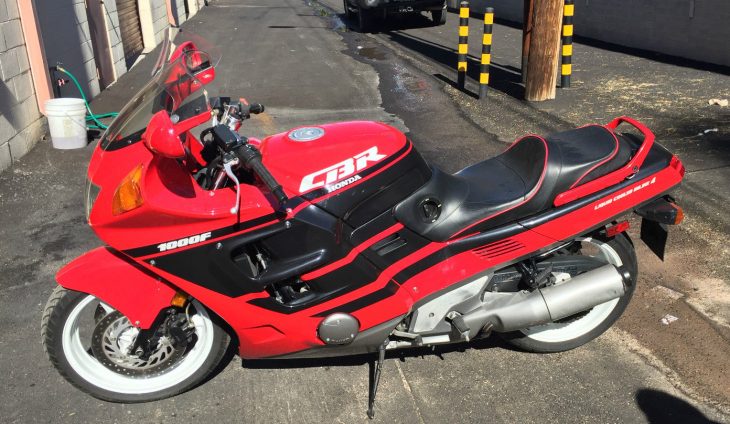 The CBR1000F actually launched in 1987 and originally followed the Honda "Hurricane" naming convention.   A redesign came in 1989 with improved bodywork including a much improved front fairing.   At the same time the Hurricane moniker was was dropped and the big beastie became known simply as the CBR1000F.
For anyone interested in the details of the changes, click here.
The big Honda wasn't designed to win any awards for feather touch handling, and at nearly 500 pounds wet you weren't going to pick it up by yourself if it tipped over.  But it would track straight and true against crosswinds that would blow smaller bikes around.   Basically it was exactly as advertised; a big bike that could do big miles smoothly via big speed.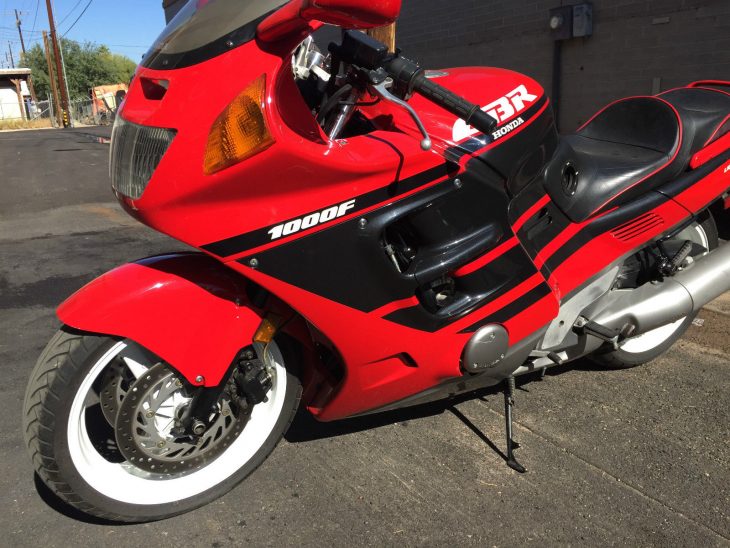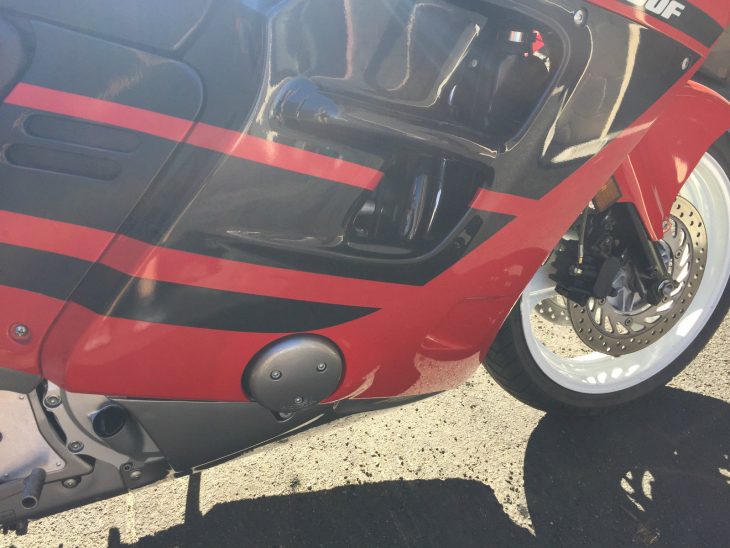 This particular CBR1000F looks to be in excellent shape.   The OEM seat, already quite comfortable, has been upgraded to a Corbin unit and the front windscreen looks to be non-OEM but otherwise everything looks to be stock and in good condition.   The seller indicates the bike has recently come out of storage and has been refreshed but does have a few light scratches and is in need of fresh rubber.  The only issue I can see i some damage t0 the riders left exhaust which might mean the bike has gone down once but no damage is apparent in the bodywork.
Here is what the seller has to say:
Only 16,500 miles
New fork seals
New battery
Been in storage for over a decade, just taken out and reconditioned by Honda technician.
Carbs taken apart cleaned and adjusted to factory specs
Tires are in decent shape but would replace 
Bike does have numerous scratches/scuffs…all small scratches/scuffs and might be able to buff out but wanted to disclose all flaws.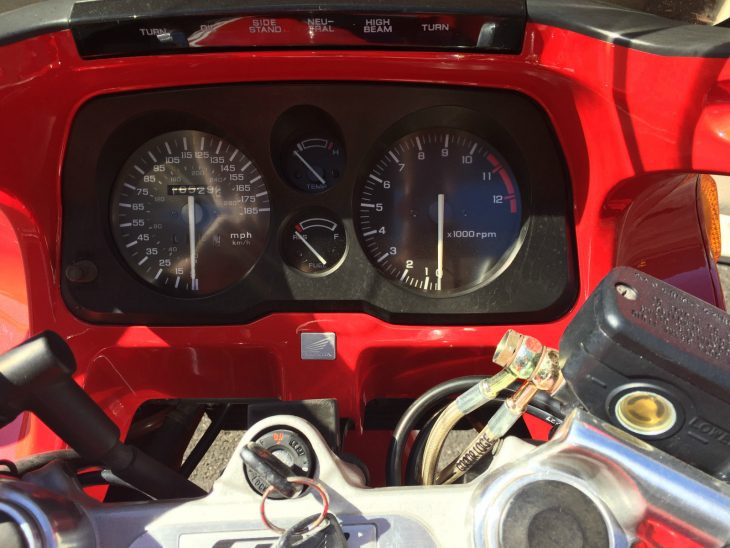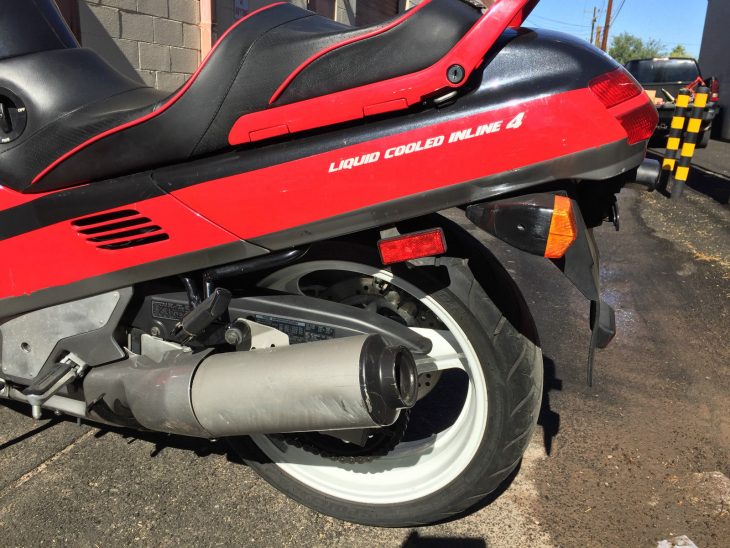 So what is this bike beastie worth?   Is it worth more than its current no-reserve Ebay price of $1,326 USD?  Before you do a double take on that price, based on ebay recent sales history, this does seem to be about the current asking price for the early 1990's CBR1000F.  But those bikes don't look as good as this one, so I would expect this price to move up a bit.
While the Honda CBR1000F probably won't ever appreciate in value, its still a very good bike with the bulletproof Honda reliability that was common of the early 1990's.  The condition and low price of this one seems like a great opportunity for anyone who is looking to keep their main bike for the track but add something a bit more "grown up" to their garage and at a very, very good price.
-Marty/Dallaslavowner
Post Script – the same seller is also offering a 1986 Kawasaki 1000R in that's more appealing, click here for details.