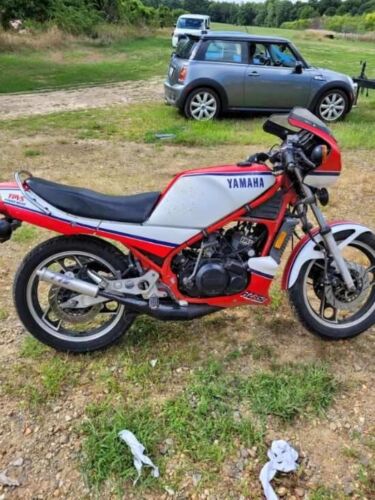 Just a quickie post on a potentially interesting mystery bike for your weekend reading and researching. It is listed as a 1984 Yamaha RZ350, and these are always fun bikes to post about. The fan base is rabid, and these are getting more and more rare as time passes. In today's case the mystery is less about what the bike might be, and more about the condition. There are only the 3 pictures, and scant info from the seller. Still, with a price in the basement for the model – and the potential for some real upside in terms of what is on (or in) the bike – there is a lot of interest in this one.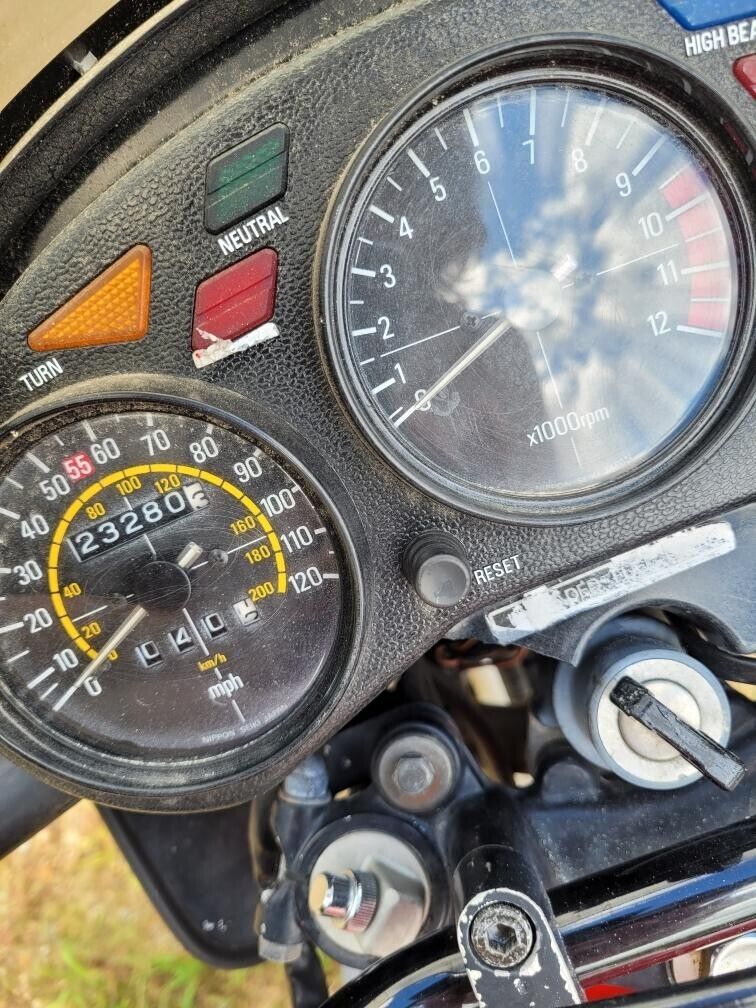 From the seller:
Runs great. Starts with one kick. Has sun fade. Gas tank is clean on inside but outside needs paint. Tires are old. Power wheelies in first and second gear.
Sure, it appears to be well used, if not a little beaten up. It also has a set of chambers, but no info on what else. There has been a lot of bidding thus far, and this one is definitely going to a new home at the end of the auction. You can check out all the details here. Good Luck!!
MI