Featured Listings are Just $59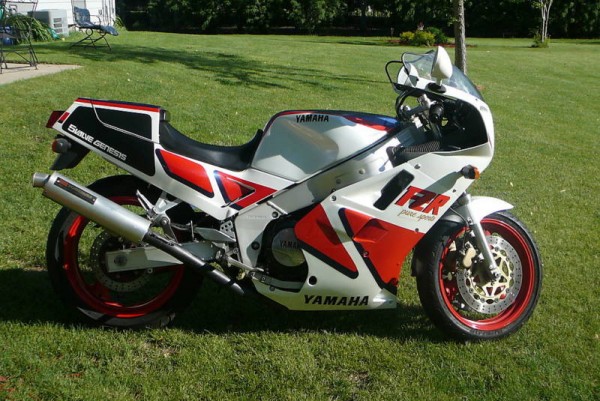 With spring fever in full swing, we're seeing a lot of bikes fresh out of winter storage and available for sale. It happens every year about this time as the sun starts making more regular appearances and staying out longer each evening as well. As sport riders, we've been waiting impatiently all winter to ride! But some have been spending the winter pondering how to fill the empty slot in the stable. Savvy sellers know this feeling all too well because they've been there before themselves. As a result we often see some of the best bikes of the year available in the spring when buyers are eager to spend.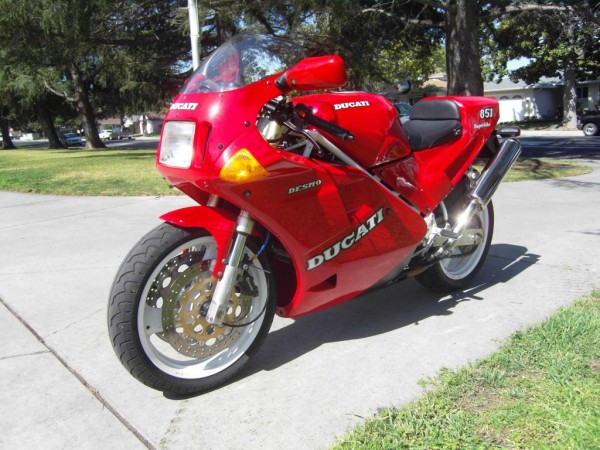 While we are always happy to consider your submissions for our mailbag, we have also traditionally offered Featured Listings. These are paid listings that get special attention from our contributors to help give your rare sportbike the best exposure on our site.
Feature Listing Benefits
– We work with you to help sculpt the best listing possible that clearly communicates what you're offering to potential buyers.
– We can assist with valuation, input not only from our team but with contacts we've made over the years running the site.
– Your listing will be shared with our audience on this website, our dedicated mailing list, and even Facebook and Twitter.
– We make a custom graphic ad that is added to the sidebar of our website, which is seen on every page of the website for maximum exposure.
RSBFS By The Numbers
2012 Review:
– 2.4m pageviews
– 650k individual enthusiasts checked out the site
– Nearly 8000 Facebook fans and 1000 dedicated email/RSS subscribers
– We increased visits to the site by 38% over the previous year
– And the stat I'm most proud of, RSBFS readers helped at least 77 motorcycles sell on eBay in 2012.
And that's just the bikes we have data on. This roughly translates to a bike finding a new home every 3 to 5 days because of RSBFS exposure! And so far this spring is shaping up to be a strong season. We can report that RSBFS readers helped 7 rare sportbikes sell last month alone. In fact all the pictures in this post are bikes that sold due to exposure on RSBFS last month! Click each one to see the original post.
Need Help Selling Your Bike?
Featured listings on RSBFS are just $59 and are promoted for 3 months. As an added bonus, we're throwing in a RSBFS t-shirt with each listing. This offer is open to private party sales and dealers as well.
Please email us directly if you are interested and we'll get started right away to help your bike sell on our site. See below for some criteria to help determine if your bike fits our mix.
Good luck to buyers and sellers this spring! Sincerely,
Dan Crouch
---
RSB Guidelines for Posting Consideration
Definition of a Rare SportBike: A sport enthusiast targeted model, upgraded limited edition, homologation special, or a survivor that was mass produced but rarely seen available in good to great condition anymore.
Rare SportBikes: 15+ Years Old
– The motorcycle needs to have a historical significance in the SportBike segment.
– Our readers appreciate bikes that are as close to as original as possible. Examples like this also bring the most cash.
– Modifications should be limited to improvements to address factory issues, period correct upgrades, and in moderation.
– Heavily customized bikes, no matter how much money has been invested, rarely bring positive attention on our site – especially when presented with a premium price.
– If the bike has been rebuilt it will need be deeply discounted and thorough documentation is required for consideration at all.
– Generally we don't accept projects.
Classics SportBikes: 25+ Years Old
– Restored, Survivor, or Complete Project. Projects are considered on a case by case basis and in general will need to be a very rare opportunity with good value pending a restoration.
– If modified it should be period correct or of such an incredible standard that it deserves international attention.
– Customs are generally not encouraged if they do not follow the above criteria.
Racebikes
– Machines with professional race history
– Factory or small manufacturer, dedicated race built bikes
– Track day packages that are ready to ride.
– No projects please.
What we don't accept ever:
– Bikes that don't follow either a factory/period correct presentation.
– Extreme customs, no matter the money invested.
– Bikes outside the sportbike segment, like cruisers, adventure bikes, scooters, and standards.
Top 25 Examples of What Bikes Our Readers Respond to Best Based on Page Popularity:
1. Yamaha RZ500
2. Honda NSR250
3. Honda RC30
4. Yamaha R7 OW02
5. GSX-R 1100
6. GPZ750 Turbo
7. Honda RC45
8. Suzuki RG500
9. GSX-R 750
10. Ducati 900SS Superlight
11. Suzuki GS1000S Wes Cooley
12. Yamaha FZR400
13. Suzuki RGV250
14. Yamaha RZ350
15. Ducati Paul Smart 1000LE
16. Kawasaki ZX7R
17. MV Agusta F4
18. Kawasaki 500 H1
19. Aprilia RS250
20. Kawasaki KR1S
21. Honda CBR400RR
22. Ducati 851
23. Aprilia RS125
24. Kawasaki Z1R-TC
25. BMW R100RS