As time marches on, everything changes.  People age, tastes change and new generations enter the motorcycle hobby.  Here at RSBFS there are always a plethora of clean first generation Ducati SS bikes.  Many have waxed poetic about the sound, simplicity and beautiful ownership experience.   It really is hard not to love them, and it is easy to see why finding a good example is hard at any price point.  As with most collectable motorcycles it seems that prices are on a constant trajectory up.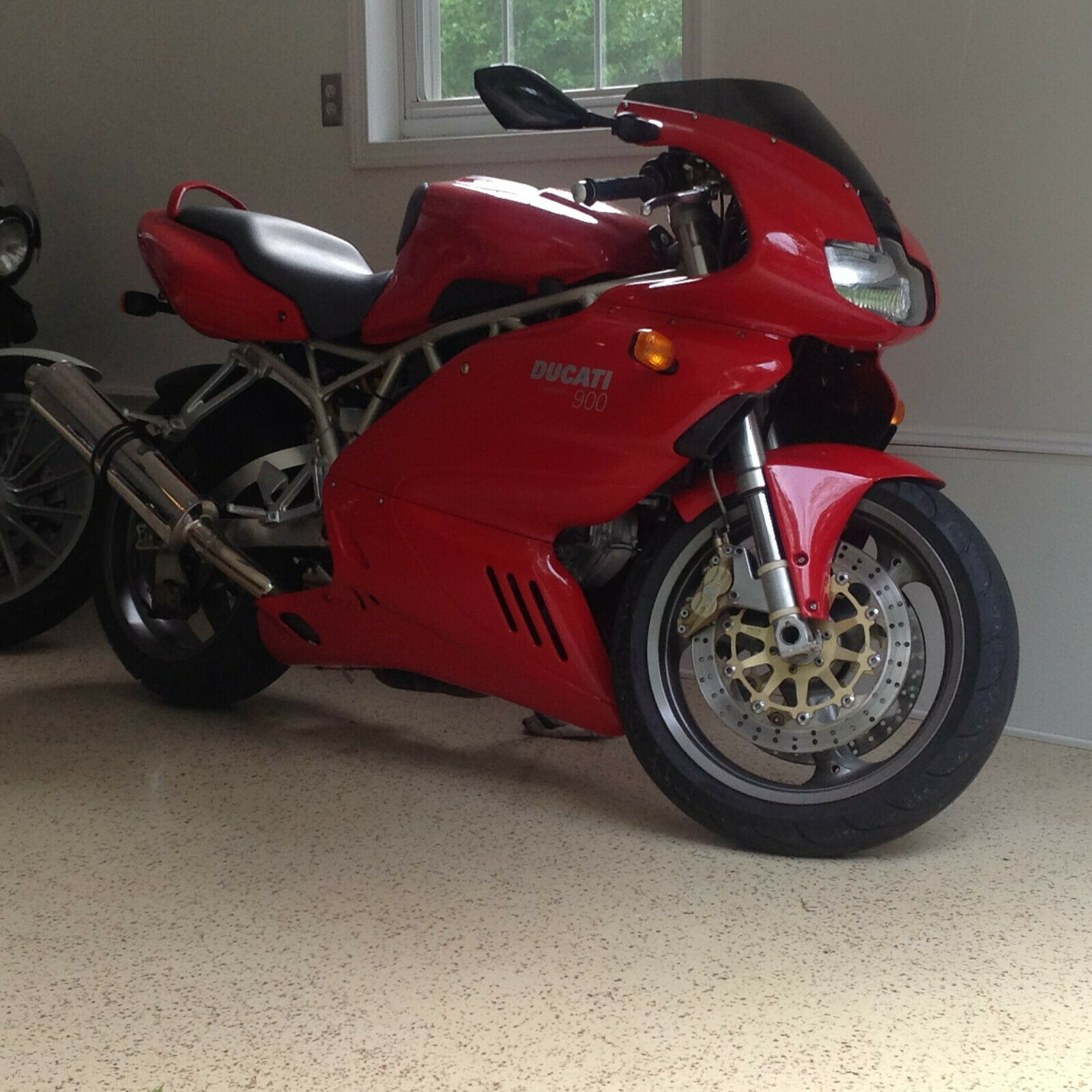 But what drives that at the core?  Is it stories about what Hunter S Thompson thought about the bike or is it a long lasting personal connection to the vehicle?  Lets face it, the people that lusted after the first generation SuperSport are at an age where their bodies might not let them enjoy a sports bike any more.  We are seeing a new breed of people entering into the hobby and they have a stronger connection to the often overlooked second generation Ducati SS.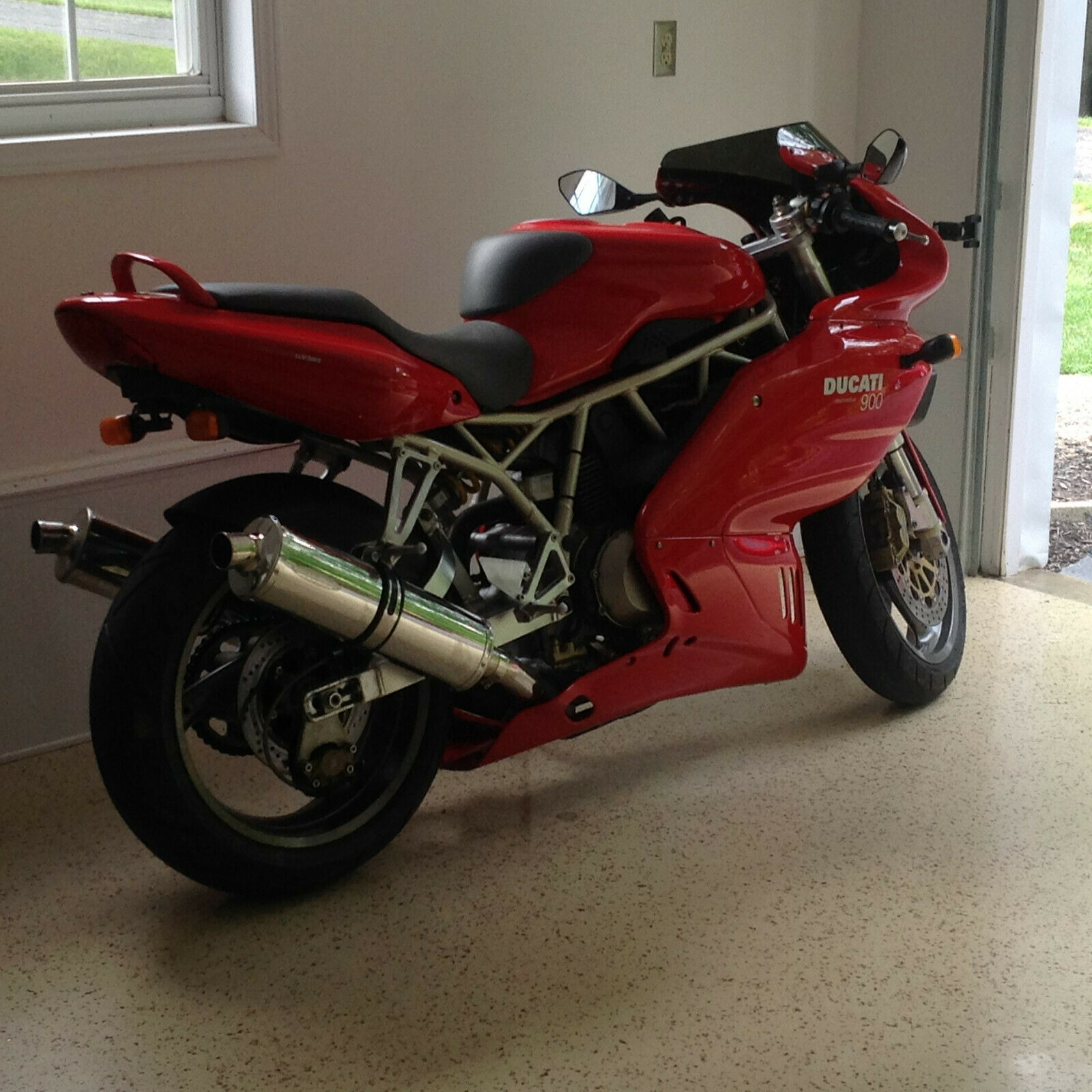 Seller's Comments From eBay:
This is an Extremely Clean, Great Looking, and Running 900ss. Paint, Tires, Chain, Brakes, and everything on the bike is excellent ready to go with many extras. New timing belts 1 yr ago. Marelli Fuel injection trouble free. Bar ends have been flipped for more comfort. Can be easilly flipped back if preferred. This is one of the simple, easy to maintain Ducatis. No red key nonsense. Just push the button, and go.
The example here appears to be in above average shape.  It is a latter model with the fuel injection, but still retains that iconic dry clutch.  The pictures reveal an aftermarket exhaust that is sure to please the ears.  The listing talks about a questionable decision to flip the clip ons for a more comfortable riding position.   The new owner would be wise to either replace the bars with an aftermarket riser option, or revert back to stock.  It is nice that the bike has had a recent timing belt change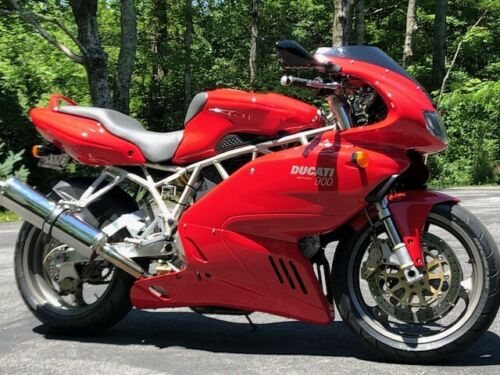 These bikes are a wonderful bargain in the current market.  Truly an upgrade over the first in terms of performance and usability.  In period many rejected the design aesthetics of Pierre Terblanche, but his bikes have aged very well.  Opening bid of $3500 has yet to be made.  Results are all over the map with some super low mileage examples pulling large numbers.  If you had ever thought about owning one of these bikes, it might be your best time as these are a shoe in for being a future classic.