Forget Something In 1986?  Zero Mile 1986 Suzuki GSXR750R Limited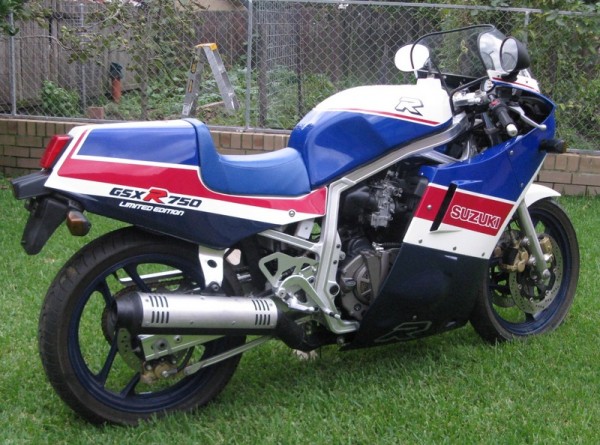 Don't blame me for being a tease, this left over from the 80's was found by my Aussie apprentice Chris (yes, that means it is in Australia).  All of us can appreciated a sweet left over like this and dream a little though.  Chris says only 10 were imported to Australia back in they day making it an extremely rare item down under.  I can't say I've even seen a zero mile Limited for sale here in the states.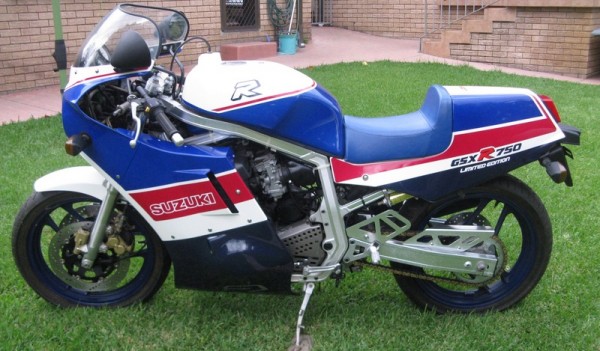 Anyone booking a ticket or looking at shipping rates yet?
I want to meet the guy that has had this thing for all these years and hasn't ridden it at least once.  Picture a perfect cool and sunny spring day and this thing sitting in the garage and just walking by it.  The only way I could pull it off is if I had purchased two of them.  One to ride, one to stare at.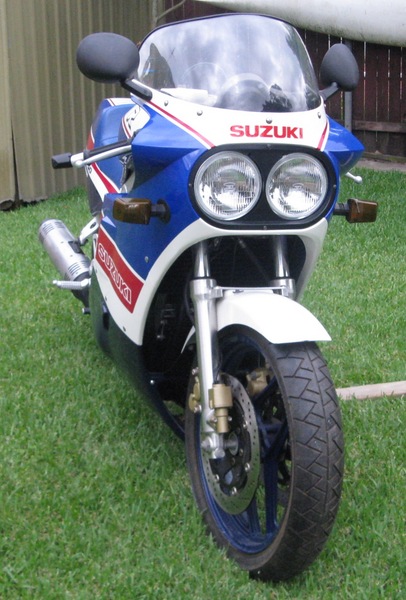 I'm probably a little off on my numbers but I want to say the dry clutch alone on these has been selling for $2,500 to $3,000.
As you would expect, the seller is asking the moon for you to remedy your mistake of not buying one in 1986.  He is asking $30,000 OBO.  It is a straight classified ad though and not not an auction.  If you've got the coin and the desire click here.
Ian