Massimo Tamburini was a founder of Bimota, head of design at Cagiva, and designer of the legendary Ducati 916. The Castiglioni brothers commemorated Tamburini in 2005 with a special edition of the F4 1000. The very leading edge machine had variable-length intake runners, single-sided magnesium swingarm, and full carbon bodywork. The numbered edition of 300 packs a 173 hp wallop and shows how things could be done in billet and carbon.
Onboard the technology showcase, MV Agusta's Torque Shift System moved the intake horns to provide better low rpm response, in the style of Formula 1 cars of the era. Frame connectors are magnesium alloy and brakes are 6-piston Nissins. The company's Engine Brake System adds a bit of air and fuel to the intake on over-run, smoothing downshifts.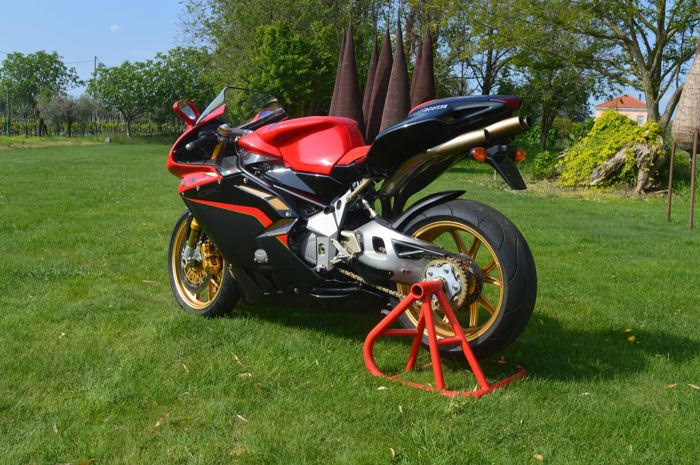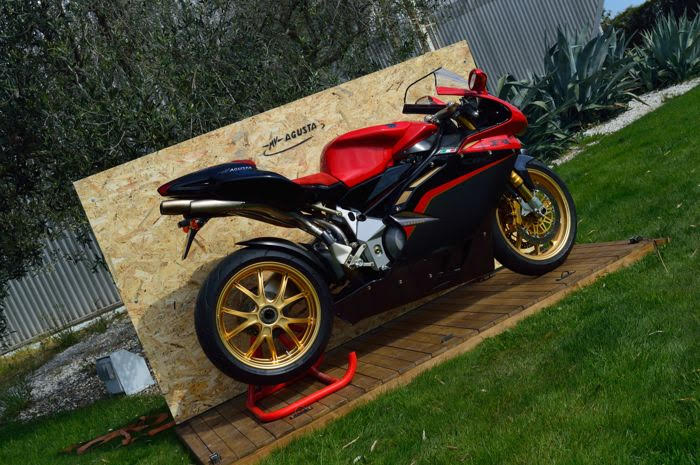 As though just 2,500 km and museum-quality storage wasn't enough, the owner claims the most original as-delivered set of artifacts and collectibles to be found. Hard to disagree, with a list like this:
In addition to the great state of vehicle ( exactly equal to new ) is probably the only complete F4 Tamburini that was delivered at the time of purchase:


This amount includes:
1) Delivery box (delivery of MV Agusta motorcycles to dealer)
2) Limited edition plate
3) Official MV Agusta stand/easel
4) Double keys
5) Handbook
6) Double booklet coupons
7) Original advertising for the SENNA model, that was delivered to all the Tamburini buyers
8) MV Agusta Corse  accessories book delivered with the purchase of the bike
10) Original Purchase invoice
11) MV Agusta official show rug
12) Double exhaust race and road legal...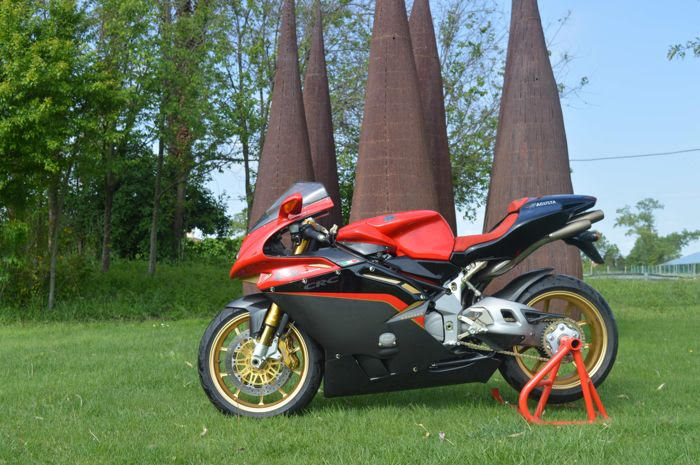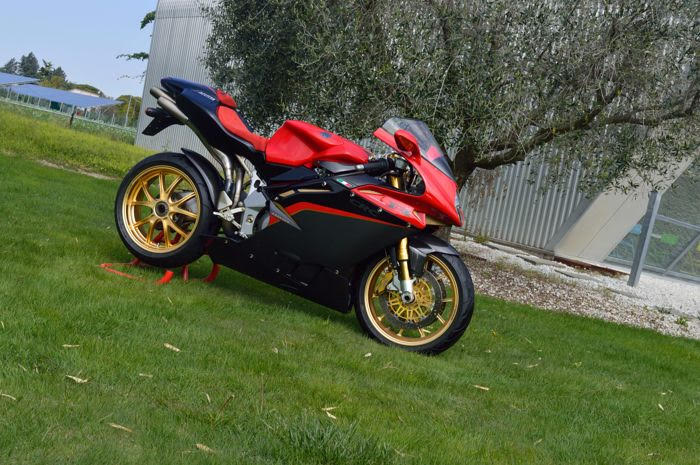 Consider an MV Agusta and you open yourself to three or four times the cost of a comparable production sportbike.  But the engineers have been paid, the exotic materials purchased, the shops organized around a short run of special bikes.  Agusta trademarks like the 4-2-4 exhaust and winged fuel tank are accompanied by new techniques, materials, and electronics.  Fittingly pictured in a sculpture garden, it's hard to say the Tamburini's original owners didn't get their money's worth.  At the ask of €34,000, it looks ready for the next event.  The bike is in Italy and interested parties can contact Riccardo: zagostyle@hotmail.it
-donn