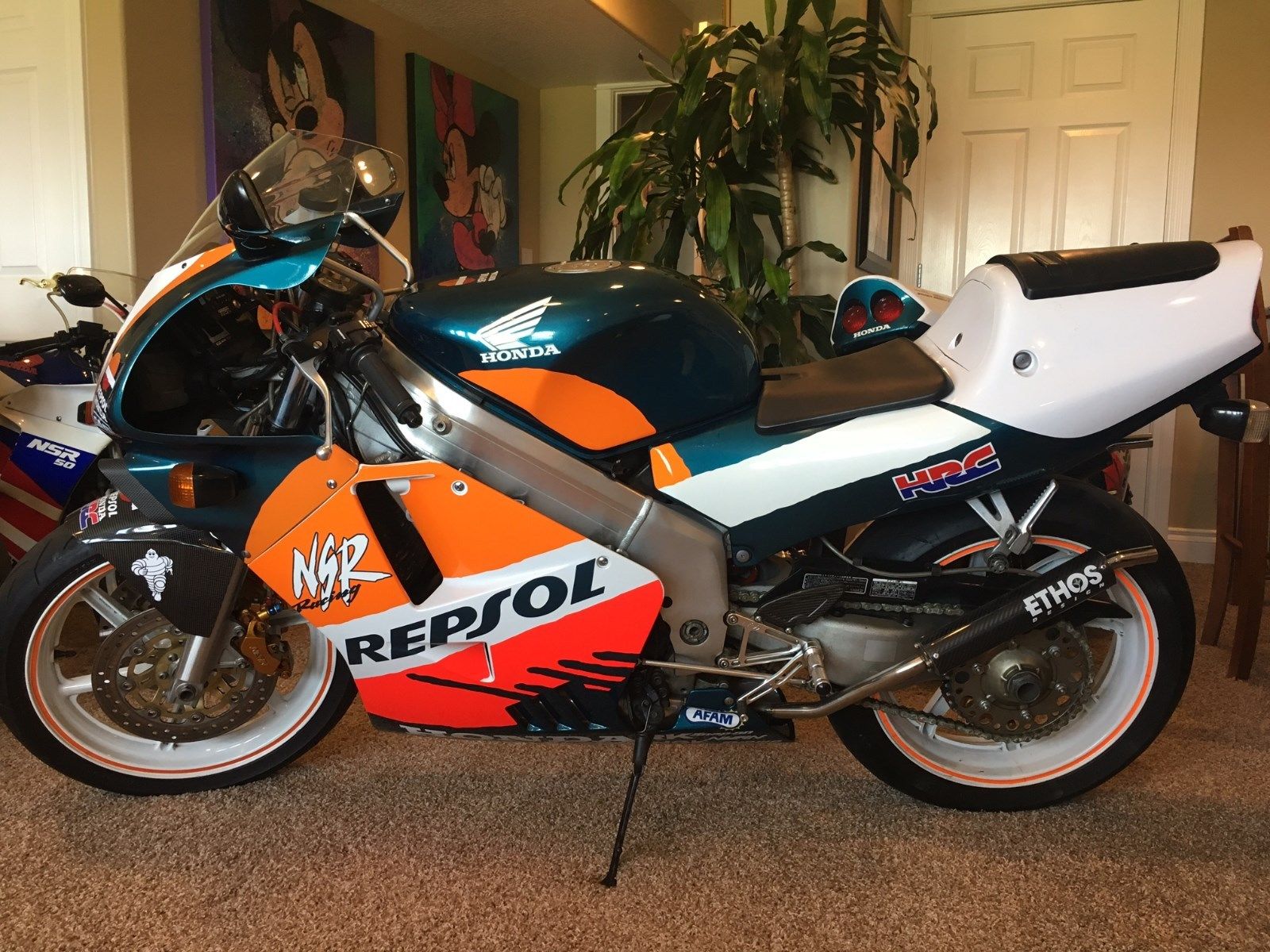 When it comes to competition – performance AND style – you simply cannot beat the 250cc two-stroke market. Designed both for capturing regional buyers where licensing regulations restrict capacity and to bolster the corporate image of the company related to GP racing, the quarter-liter smoker is one of the more focused sporting machines you are likely to find. All of the Big Four competed heavily in these 250 battles, and the result is an aging crop of razor-sharp racers that collectors lust after. Never officially imported into the United States, any of these grey-market interlopers are rare. Fewer are in clean, corrosion-free condition. And even fewer have a title for road use Stateside. This 1996 Honda NSR250R ticks all the right boxes. Read on!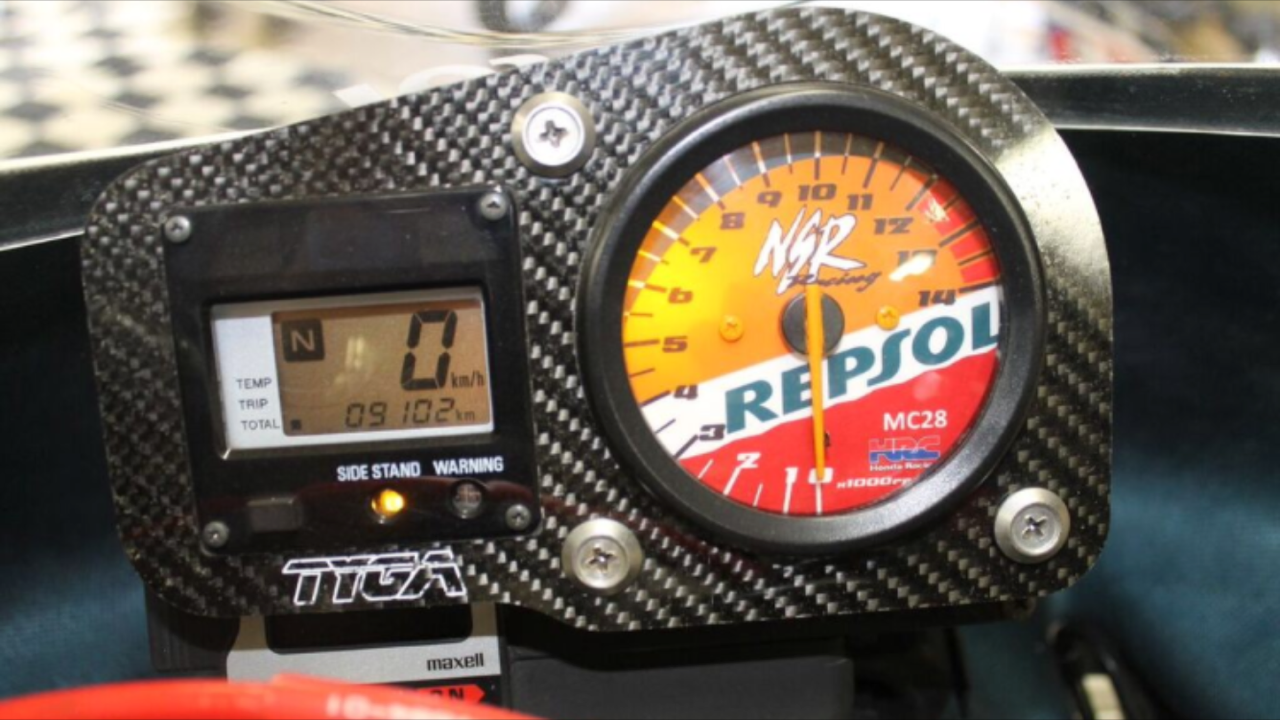 The Honda NSR250 series has proven to be one of the more popular models for importation. Part of this is due to age: the original 250 racer was born in 1985, while the street bike emerged in 1987 and therefore slides under the 25 year old rule for US imports. Unlike the Suzuki Gamma, Honda stuck with the same basic format throughout the model run; all NSRs are 90 degree vee twins. For the next decade or so, Honda continued to ramp the hyper-factor on what could only be referred to as a "racer with lights," finally closing the door on the model in the late 1990s due to ever-tightening emissions regulations, changes in racing classes, and improvements in four-stroke technology.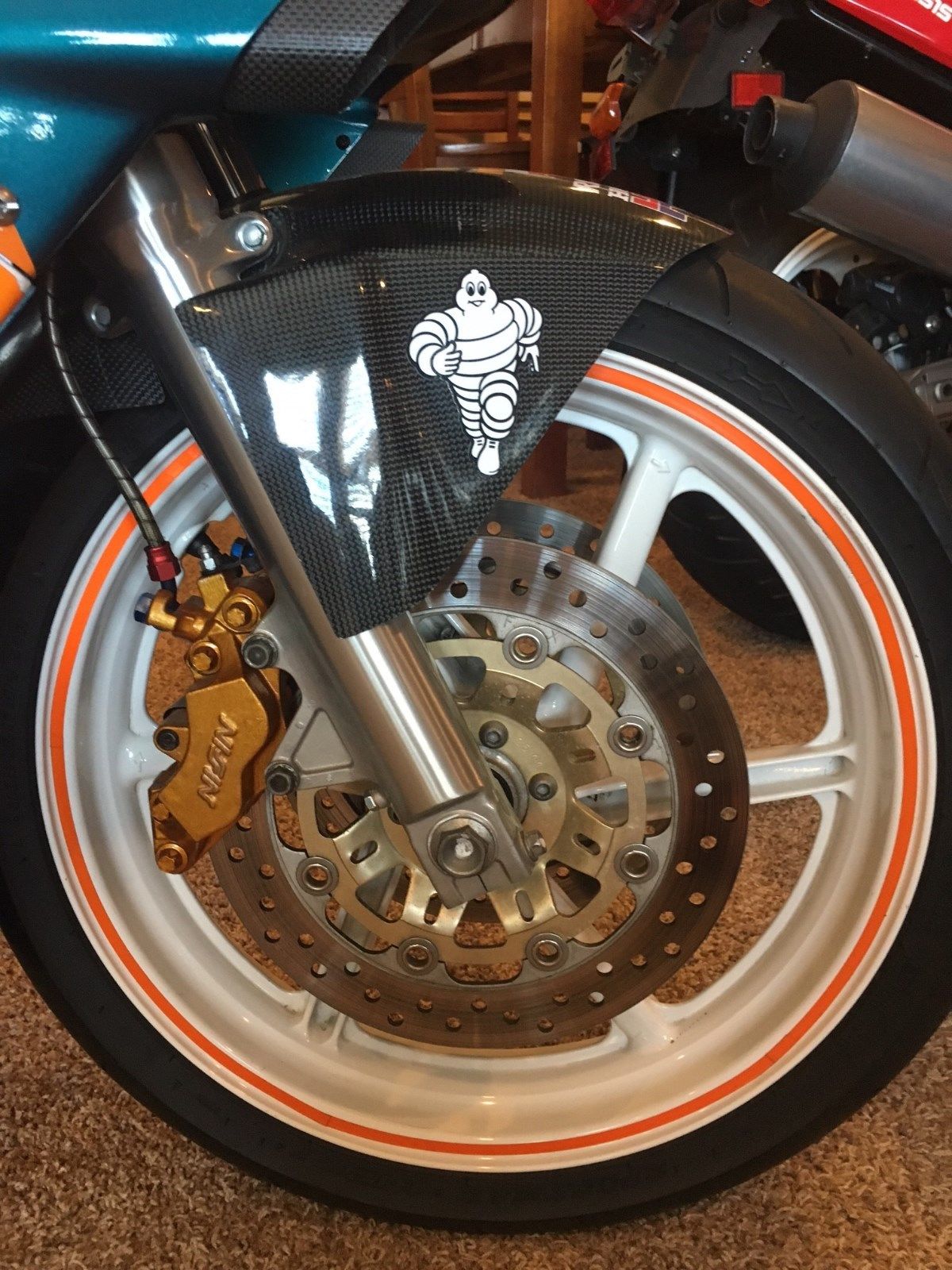 Today's Featured Listing is the vaunted MC28 variant of the NSR250R. This bike is still a bit newer than the 25 year rule, and therefore more rare to find imported and titled in the US. The MC28 is pretty trick by 1996 standards – check out the single-sided swingarm. While other manufacturers were implementing "banana" style arms to help the right-hand side pipe tuck up tighter for better cornering clearance, Honda did away with the right-side arm altogether, improving the tire changing experience and the style all in one fell swoop. The MC28 also introduced Honda's PGM-IV electronic ignition. This programmable ignition mapping system took input from the throttle position, gear-selection, and RPM to create specific ignition sequences for each cylinder. This system also took control of the exhaust valve, ensuring optimum settings for peak power. In short, the MC28 refined the two-stroke tuning experience and made it as simple as using a key card.
From the seller:
Up for sale is a rarely seen Honda NSR 250R SE Repsol edition MC28. This bike is the cream of the crop. There are only 9,102 kilometers (5,656 miles) on this beauty. This NSR is in mint condition with only a few nicks and handling marks. Bike passes for new condition. Comes equipped with very tasteful and expensive mods: Ethos Design full exhaust system with carbon fiber mufflers, Tyga rear sets, Tyga carbon fiber front fender, heel guards, air intake and carbon fiber dash surround. Engine is completely stock. Fairings 100% original OEM Honda. The upper cowling is fiberglass FRP made in Japan. Very nice finish and is prized in Japan for high quality. The rest of the fairings are genuine Honda OEM.

Bike is ultra clean and very well cared for. Tires are very fresh and the bike runs like the day it was new. Full service with carb tune just completed. This is the bike everybody wants in their collection. Bike needs nothing! No problems, no stories, no excuses. This Repsol comes with a Utah state title and is titled as a street bike for road use. Comes with one key card.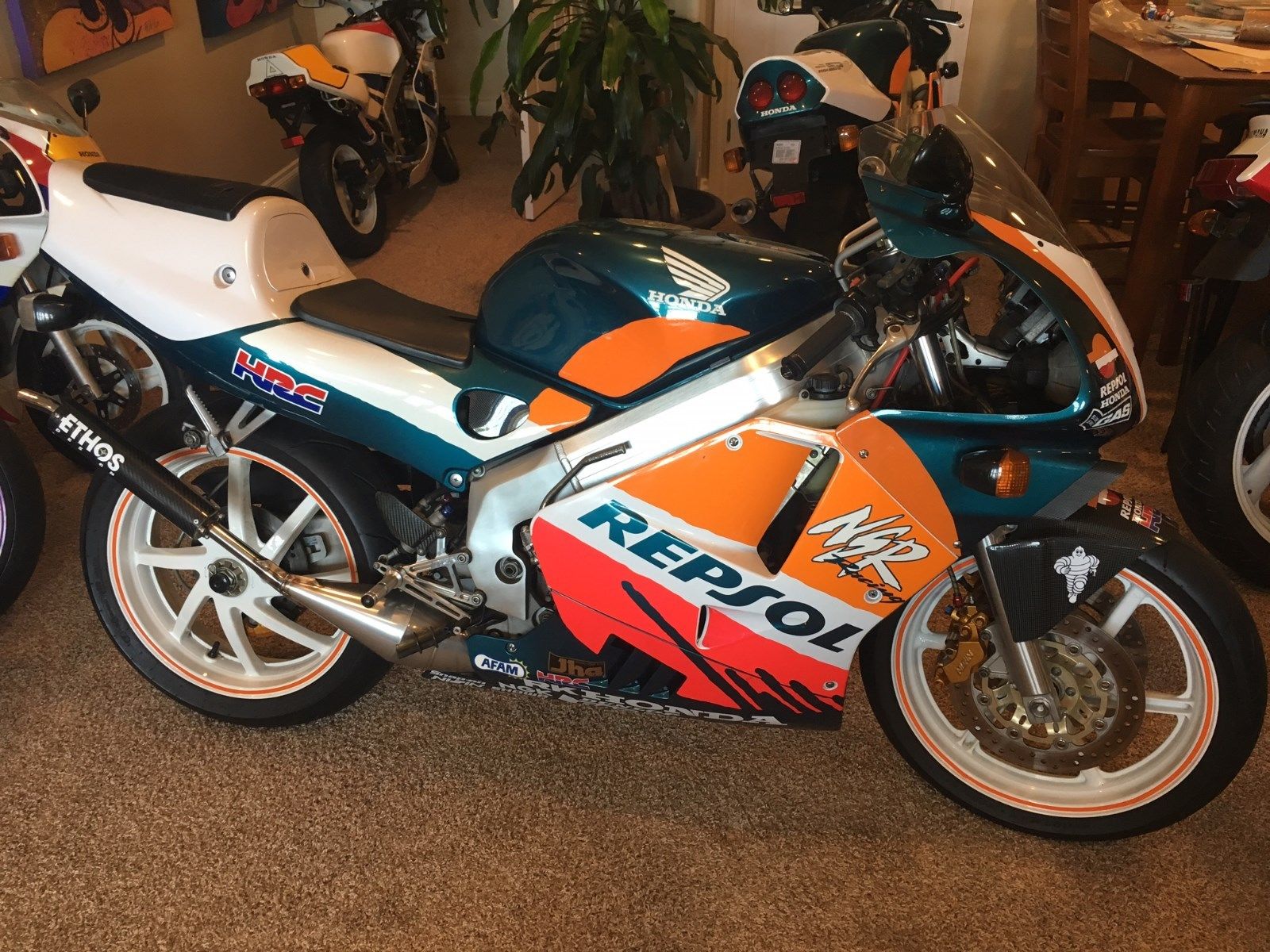 This particular MC28 looks fantastic in the classic Mick Dohan Repsol livery. And to compliment an already great machine, this one appears to have quite a bit of the Tyga catalog thrown its way to boot! The Ethos full exhaust is icing on the cake. Unlike much of what we see imported out of Japan, this bike is a cherry rider that looks clean and collectable. This is a bike you can park in your man cave with pride, yet begs to be taken on a canyon-carving session on the weekend. The seller is an avid collector, is well known to RSBFS readers, and has garnered nothing but positive feedback according to readers who have become new owners of some of his bikes. Check it out here before it's too late. This one has had TONS of internet interest and will be going to a new home soon. If you lust for an NSR250R, this may be your best chance to realize that dream. Good Luck!!
MI