Warning!
This post is in our archives. Links in this post have been updated to point to similar bikes available to bid on eBay.

Update 3.4.2017: SOLD in 2 days! Contact us for a $59 Featured Listing if you'd like similar exposure from Rare SportBikes For Sale! dan@motoringblogs.com
It's no secret that the staff of RSBFS believe that two strokes were a gift from the gods to enable mere mortals to perform acts of speed not otherwise possible. Pound for pound the two cycle engine puts out more HP than any other form of reciprocating, internal combustion format. With no overhead valves, these engines can be impossibly compact both in height as well as width. The packaging possibilities enable very tidy proportions and, when combined with the power and lack of heft can equate to stunning performance. Take this beautiful 1990 NSR250R as an example: a 250cc v-twin producing approximately 45 HP (restricted due to Japanese legislation), yet pushing only 290 lbs of bike. The most similar 4-stroke example – a Ninja 250R – develops 10-15 less HP, yet pushes a much heavier bike (by 15-20 pounds, dry). The victor in any form of performance measurement is obvious.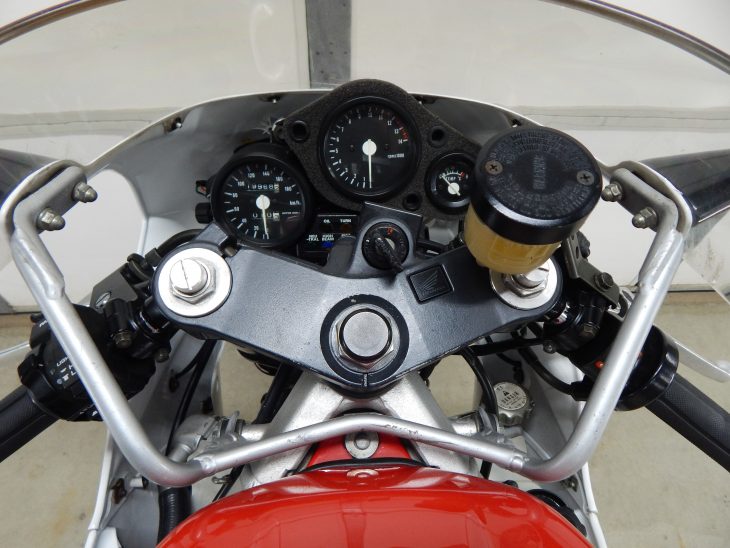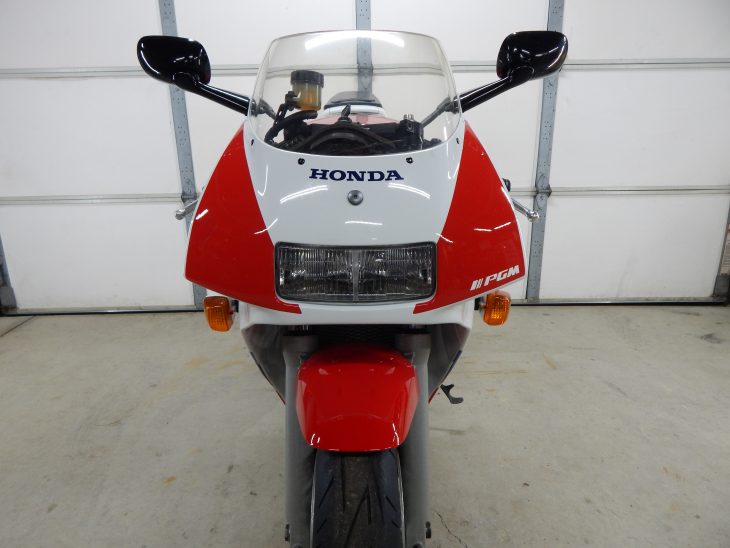 This particular NSR250R is a MC21 model. And while approximately 16,000 of these models were produced, NONE of them were officially imported into the United States. So what is an enterprising, knee dragging two-stroke enthusiast to do? Import one, of course. That sure sounds easy, but in reality can be a nightmare in terms of shipping arrangements, importation paperwork, and then dealing with the powers that be in order to properly register the bike for use on the road. The stories of those that have tried are too numerous to count; you see the bikes for sale with "no title" or similar nomenclature. To find a legally licensed NSR250R in the US – one with a title that you can *actually* ride on the street – now that is rare indeed.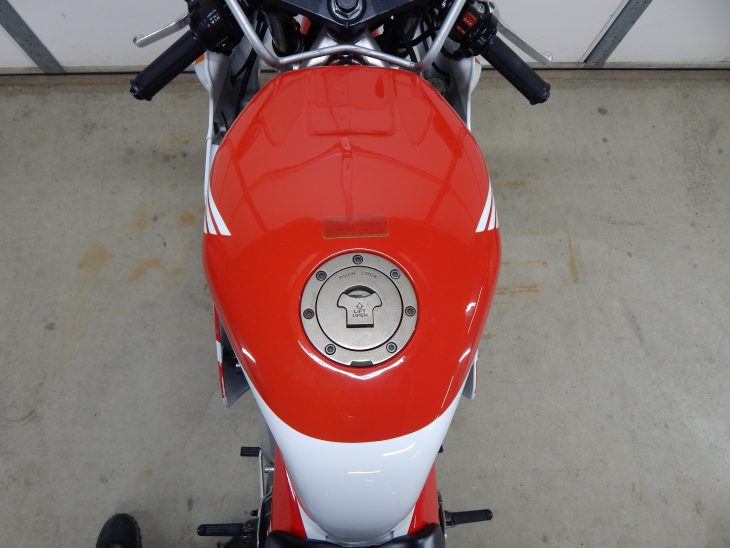 From the seller:
1990 Honda NSR250R MC21. 12,407 Miles (19,968 Kilometers)

Bike is being sold from my personal collection. This is a very clean well cared for unmodified bike. Completely original and unrestored. Only change is Powder coated Fork Tubes with new fork seals January 2017. Bike needs nothing. All fluids are fresh. Shifts and revs to redline perfectly. Starts effortlessly every time. Continental Conti Sport Attack 2 Tires are brand new with Zero miles on them. OEM Fairings have some hairline scratches and touchup paint using only a fine brush, No respray or rattle can. Please see images. Otherwise straight from the factory. Bike has Vin Matching State of Ohio Title. MC21-1013*** "Buyer is responsible for their own State Requirements." Imported into the States through all legal channels. EPA and Declaration papers provided. Sold as is. Buyer responsible for shipping. Thanks for looking. Please email any questions. Price is 7500.00 USD.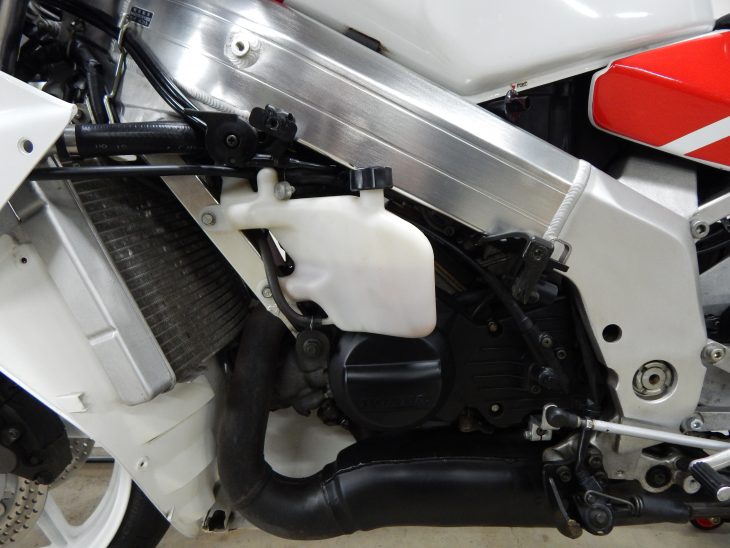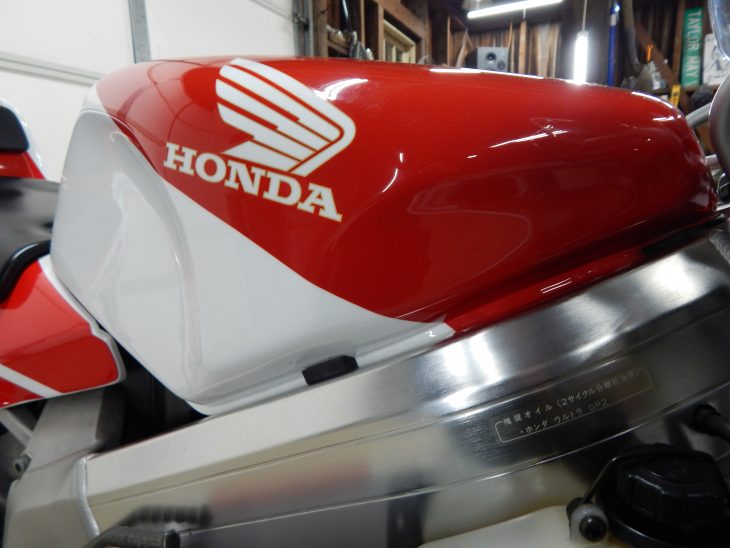 This seller has provided a wealth of information about this bike, along with numerous, clear pictures. Look closely: you will see a very clean and well-cared for import. This is not the "just off the boat from Japan and full of corrosion" level of import, but rather a fully sorted and loved example from a rider's personal collection. If originality scores any points with you, check out the list of modifications: powder coated fork tubes and a bit of touch up paint. No stories of swapped out suspension, engine mods, chambers or otherwise. No flush-mounted signals with a rear fender delete kit added. No wires hanging where something has been removed, no holes where something is missing. This is the type of bike that RSBFS staff love to see – and our readers too.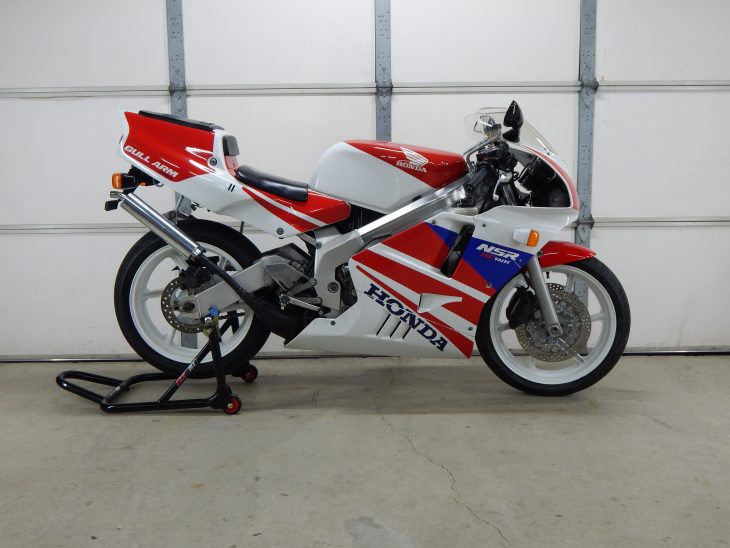 The best part of this NSR250R? An asking price of only $7,500. Yes, we have seen them cheaper, but more often than not we see them go for more…especially bikes in this type of condition (go ahead and search). This is a very realistic price for what looks to be a great, original example of the NSR breed. With low miles, official paperwork and the ability to register and ride it in your state (not all states need apply – you know who you are.), this MC21 model is looking like a very good buy. Better act quickly – this one is going to be gone in a haze of blue smoke very soon!
MI