Update 5.6.2017: Sold in just 4.5 hours! Congratulations to buyer and seller! -dc
If you have a rare sportbike for sale, model years 1980ish to 2004ish, consider our Featured Listing service for $59. Email me to see to get started: dan@motoringblogs.com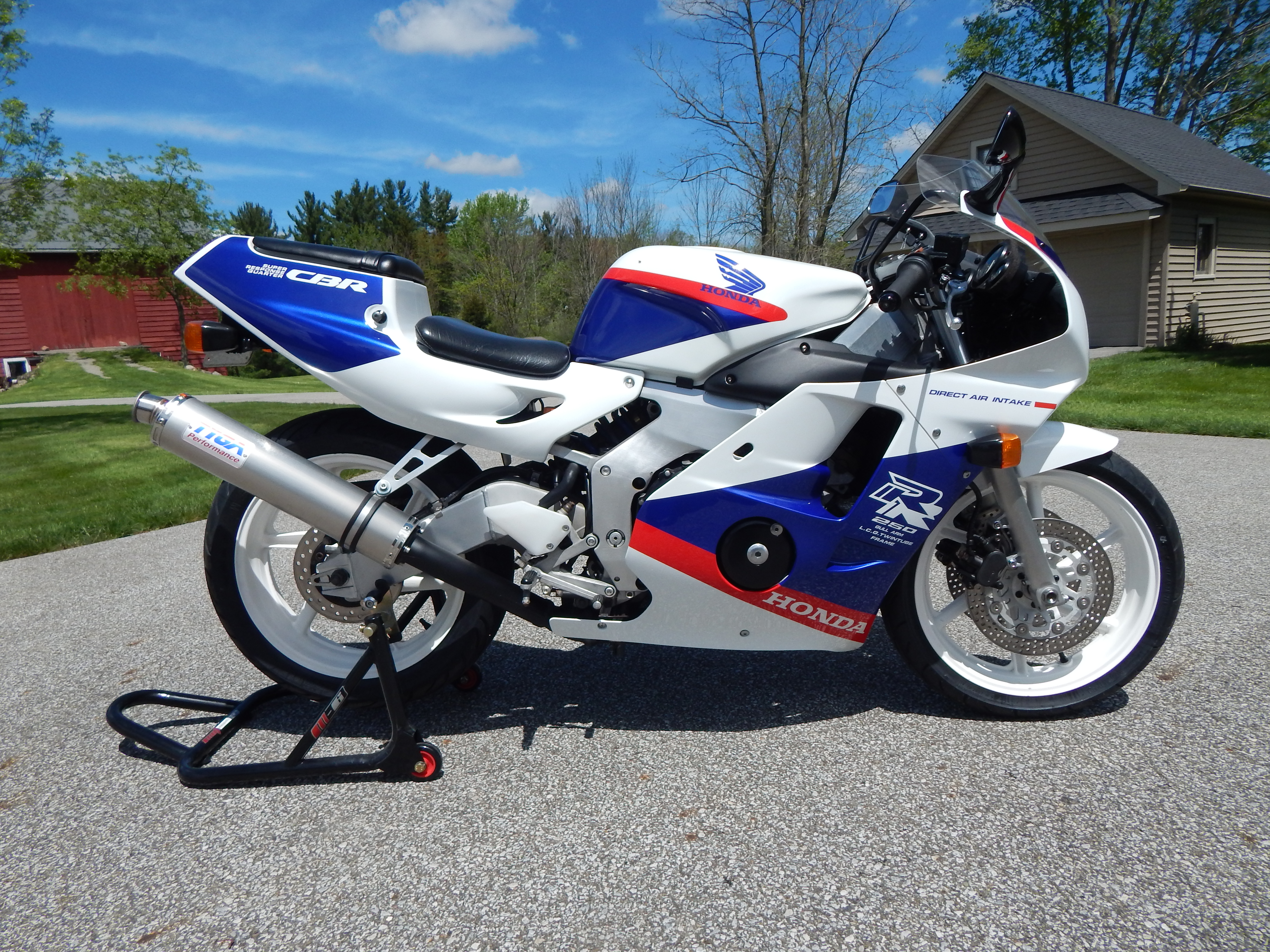 This is not your usual diet of 40:1 premix. This grey-market 250cc Featured Listing is the ultra-rare, four stroke MC22. Never officially imported into the United States, this particular example has been properly papered and plated – making it a terrific way to add a stunning and unique machine to your collection. The seller is a RSBFS regular, and we have seen his bikes before; they are what they are claimed to be.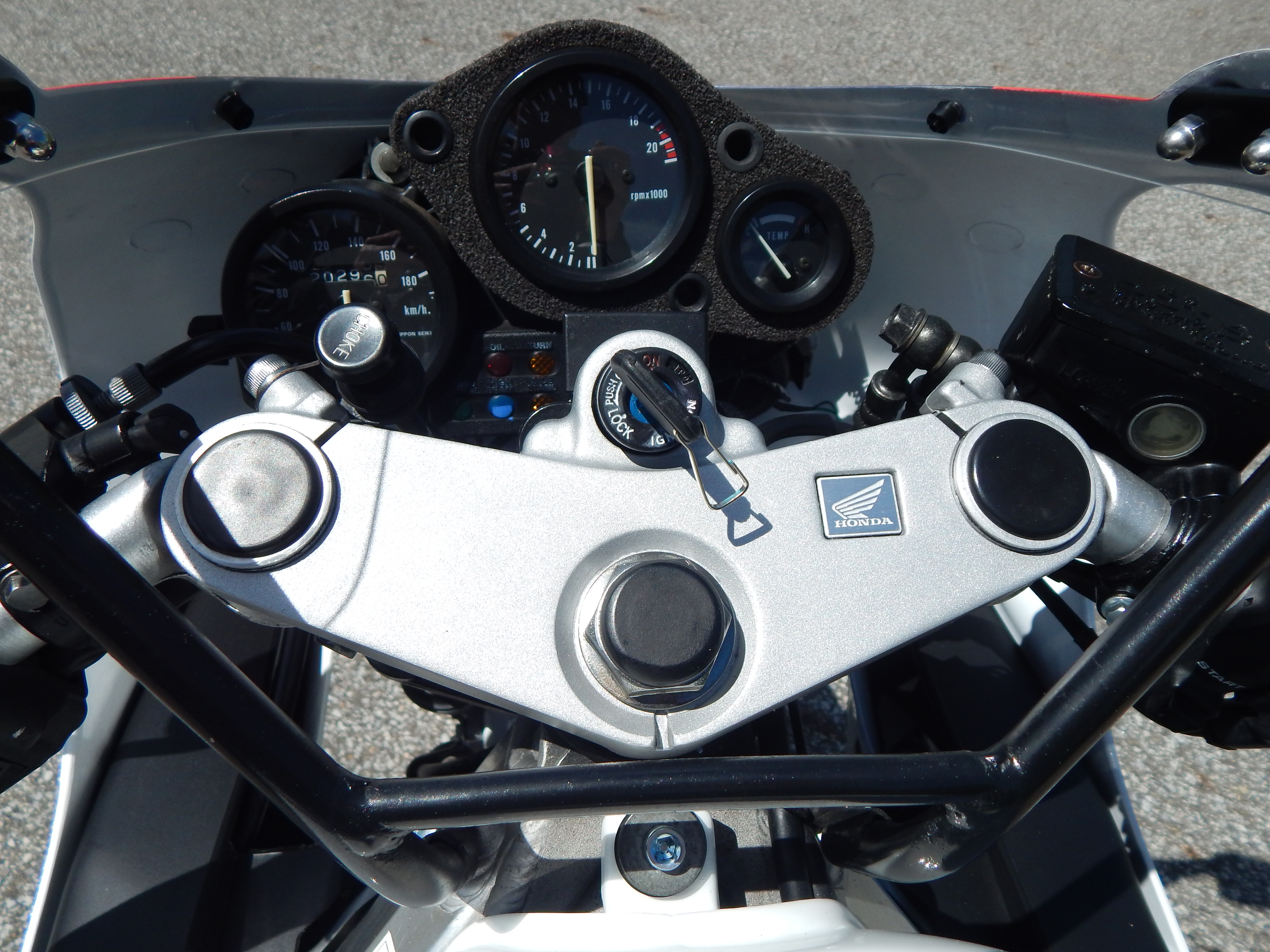 The CBR250 family follows a tried and true pattern of performance: an inline, four-cylinder engine with four valves per cylinder and a redline that stops just short of six figures (ok, only 19,000 RPM) is cradled by just enough aluminum to form a stout, boxed perimeter frame. 17″ wheels and better-than-basic suspension hold up the works, and race-bred bodywork and vented triple disks all around prove that this is no entry-level scooter. While originally a Japan-only model when introduced in the mid-1980s as the MC14. By the late 1980s with the MC19 edition Honda started importing outside of Japan, but kept the distribution limited largely to APJ (Asia, Pacific, Japan). Expect a stock bike to produce approximately 45 HP against a 315 pound dry weight.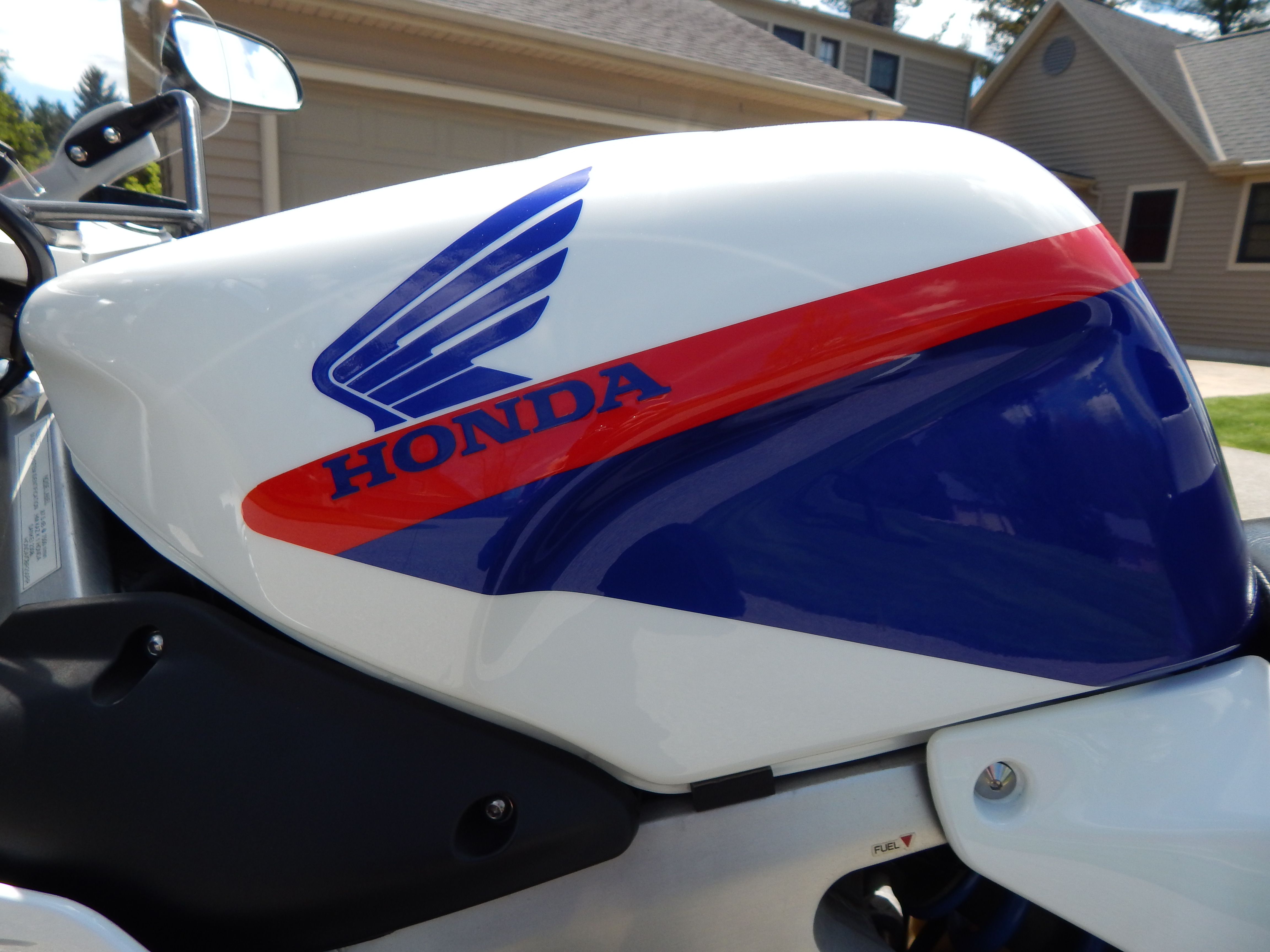 From the seller:
1990 Honda CBR250RR MC22. 12,611 Miles (20,296 Kilometers) being sold from my personal collection. Only selling to make room for more projects. Imported into the United States from Australia. So it has a 17-digit VIN plate and lived its life in a very mild climate. This is a very clean well cared for bike. Everything works, as it should. Turn signals, brake lights, horn, High and low beam, radiator fan. All fluids are fresh. Shifts and revs to redline perfectly. Starts effortlessly every time. Continental Conti-Motion Tires are brand new with Zero miles on them. Also replaced the clutch friction plates and springs over the winter.

Fairings are aftermarket, not the flimsy ones offered by some but very high quality injection molded. Tank has been re-sprayed by 2 Brothers Painting. Absolutely flawless. Bike has VIN Matching State of Ohio Title. Buyer is responsible for their own State Requirements.

Sold as is. Buyer responsible for shipping. Thank you for looking. Please email any questions. Price is $6200.00 USD. OBO.
On RSBFS we see a lot of grey bikes imported from Japan. While this is one possible route to source a rare motorcycle, bikes coming from other markets such as Australia are preferred. Australia has a much better climate for preserving machinery, and much more space in which to park and secure vehicles. As a result, Aussie imports are nearly always free of the corrosion and rash from tight confines that plague other imports.
The seller notes that the plastics are not stock OEM, and that the tank has been resprayed. That may be the case, but from the pictures I can see no fitment issues and everything looks clean, clean, clean. The seller also states the maintenance items completed, which is important as a bike nears voting age.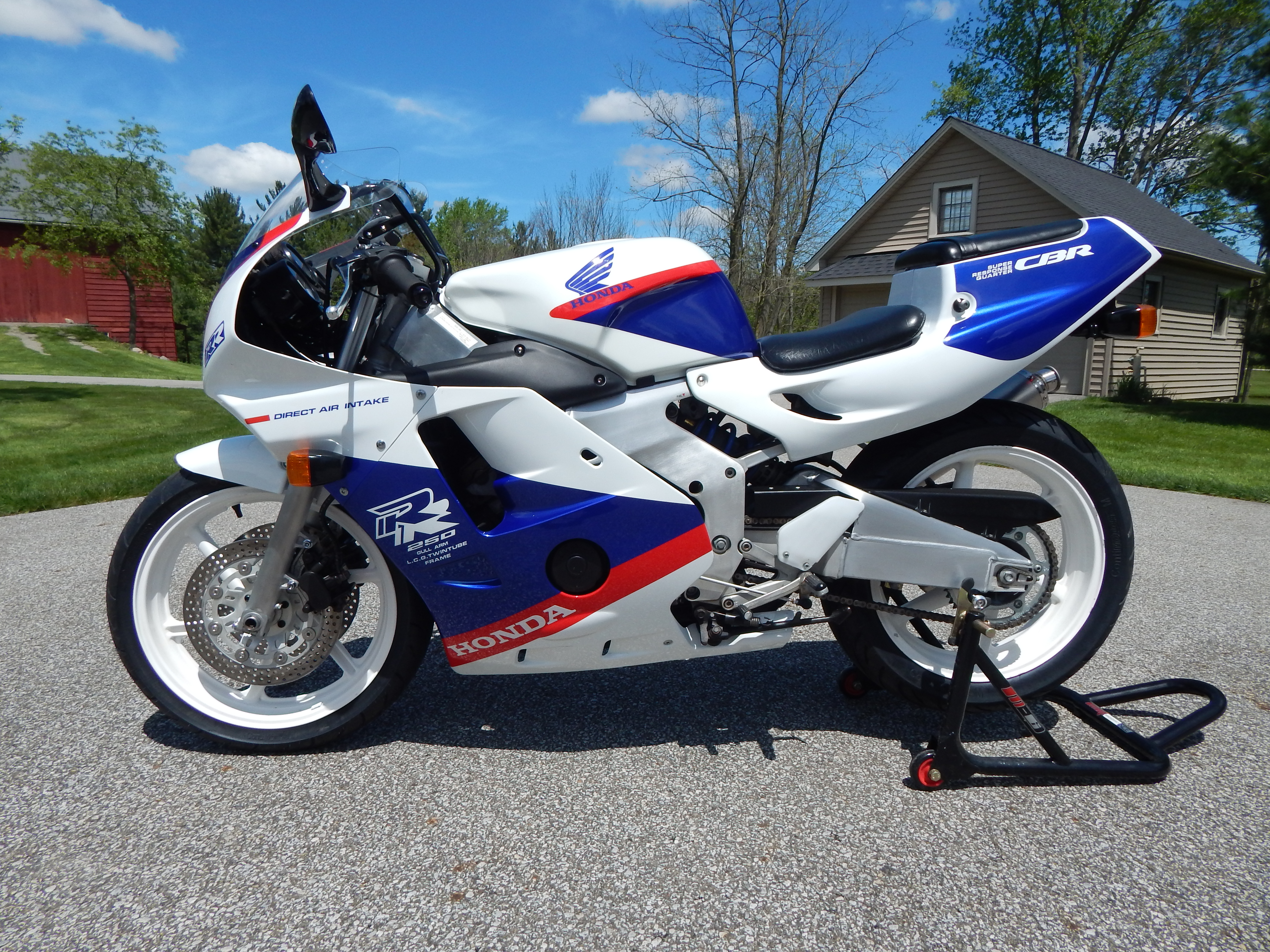 Check out the pics (and feel free to drool a little). This bike is available in the US, complete with a clean VIN and title. As usual, not all states need to apply – so best to check with the local powers that be to ensure this could be more than just a track-day bike for you (but oh, what a track day bike it could be!). Give Greg a holler if you are interested. We do not see these wonderful four strokers very often, so if you are in the market I suggest you act quickly. You are not likely going to find a cleaner MC22. Good Luck!
MI