The Honda CB-1 is everything you have come to expect from Honda: exquisitely engineered, sublime build quality, wonderful ergos, reliability and performance. It also has a few things you might not have come to expect: it is missing bodywork (eek, it's naked!), it is missing weight, and it is missing displacement. All of this equates to rare fun at astounding RPMs.
Featured Listing: 1989 Honda CB-1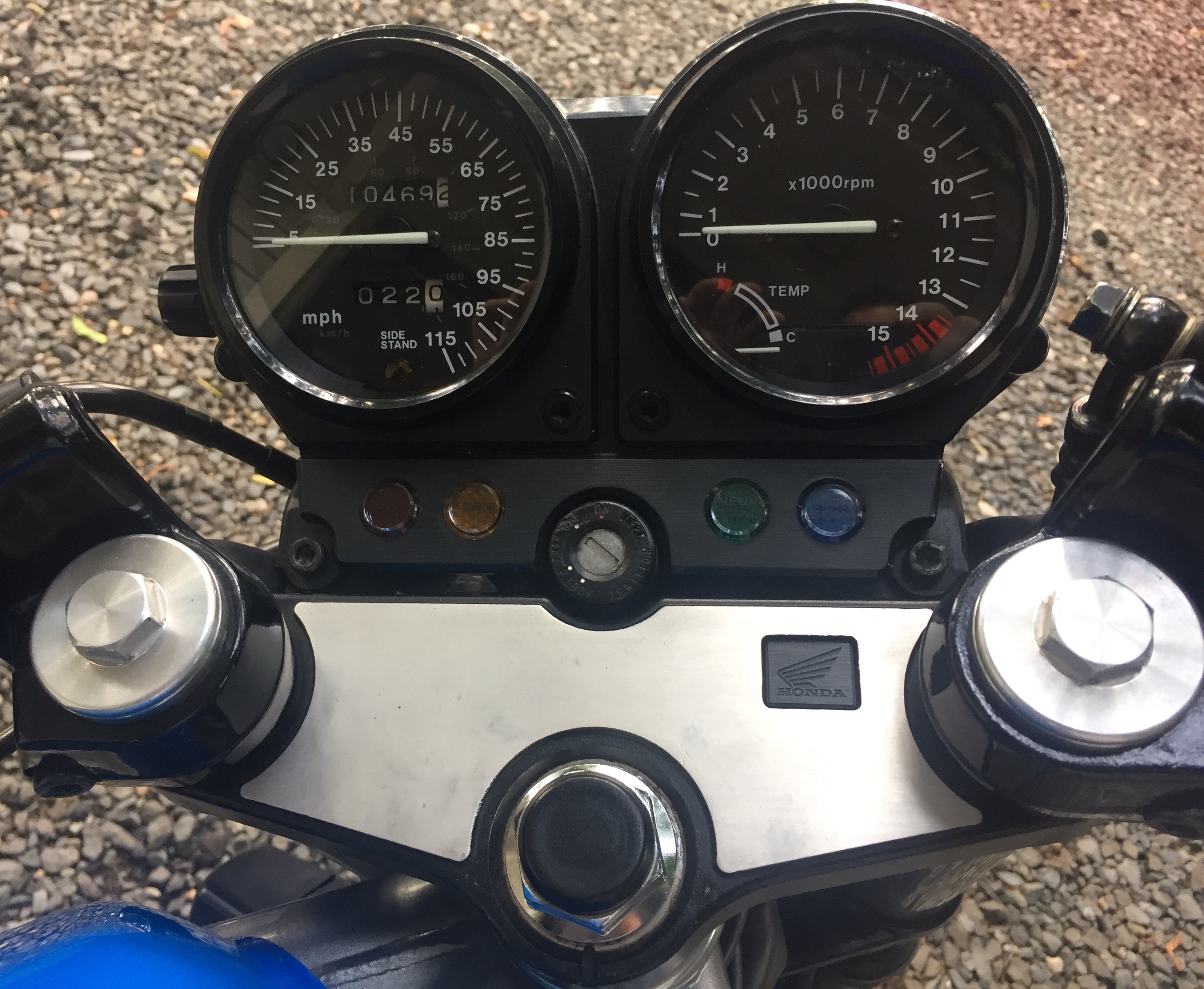 Known by many names – CB-1, NC27 and CB400F to name a few – the CB-1 began life as a Japanese home market bike. But unlike many rarities that were intended to stay on home soil, the CB-1 made a break for it and was actually imported by Honda into the US and Canada. Score for us! Also unlike many home market bikes, this one was bigger than a 250. Much bigger, in fact. A stomping 399cc in displacement, the CB-1 was good for about 55 HP. With a liquid cooled inline four cylinder and gear-driven DOHC actuating four valves per jug, the CB-1 was not your average middleweight. And speaking of weight, the CB-1 was no porker, either. At well under 400 lbs, this is a lithe, flickable fun machine that stirs the imagination without draining the pocketbook.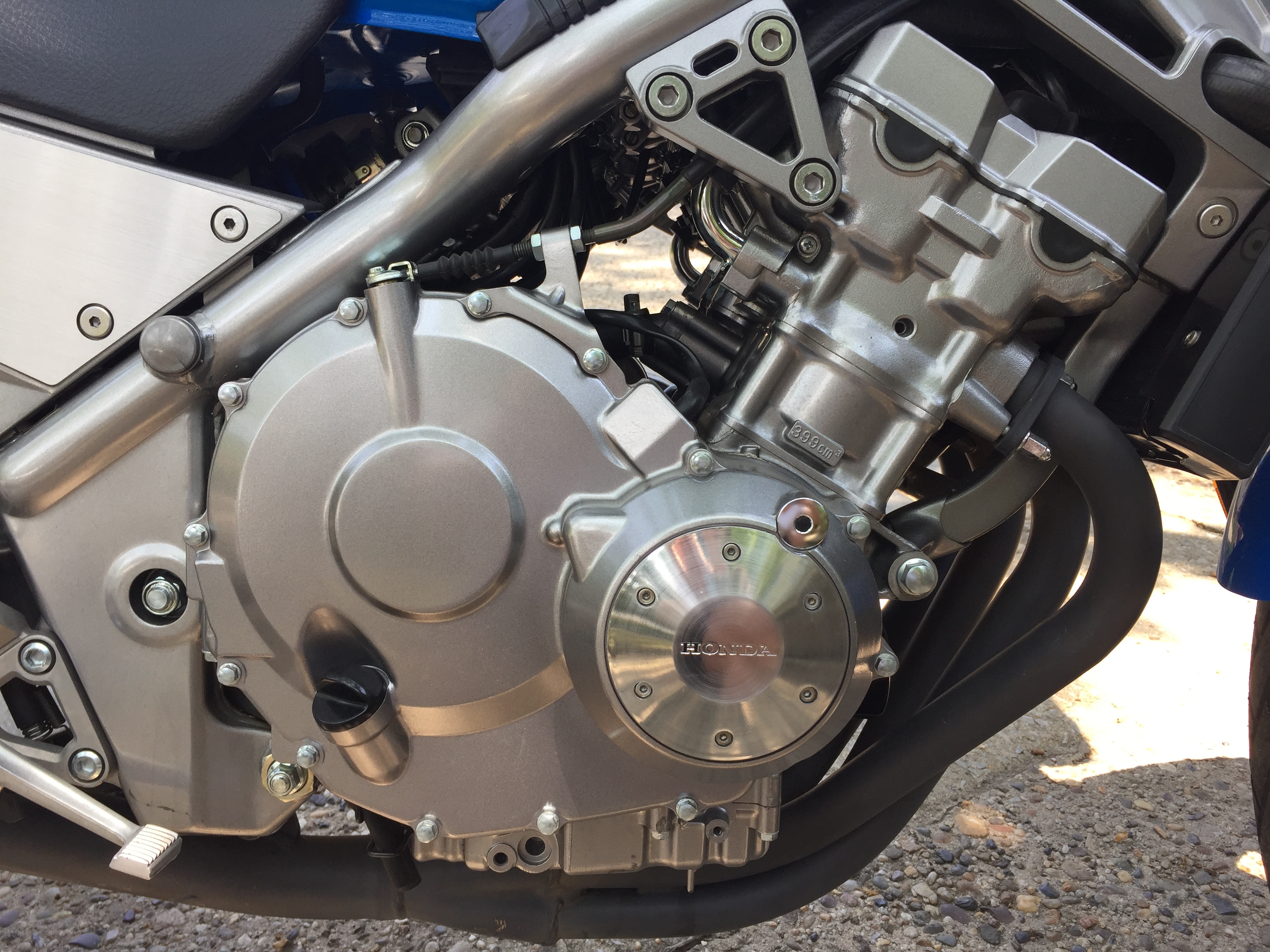 From the seller:
Hi everybody. Here it is! The 1989 Honda CB-1 The first truly naked sports bike that started it all.

It looks and runs like the day it left the showroom. Everything works as it should. You can just get on and ride. There are no scratches, dents, or dings. The paint is perfect! It has never even seen rain! This bike has been well taken care of with regular fluid changes and always filled with super.
New Pirelli Diablo Rosso 2 tires (400 miles ago)
Carbs were cleaned
New fork seals installed
If you have been looking for a mint CB-1 with low miles that runs perfect, this is the one!

All pics show condition of bike. There is a small imperfection on the filter box (as pictured). It comes with owner's manual and 2 sets of keys. It has a clean title.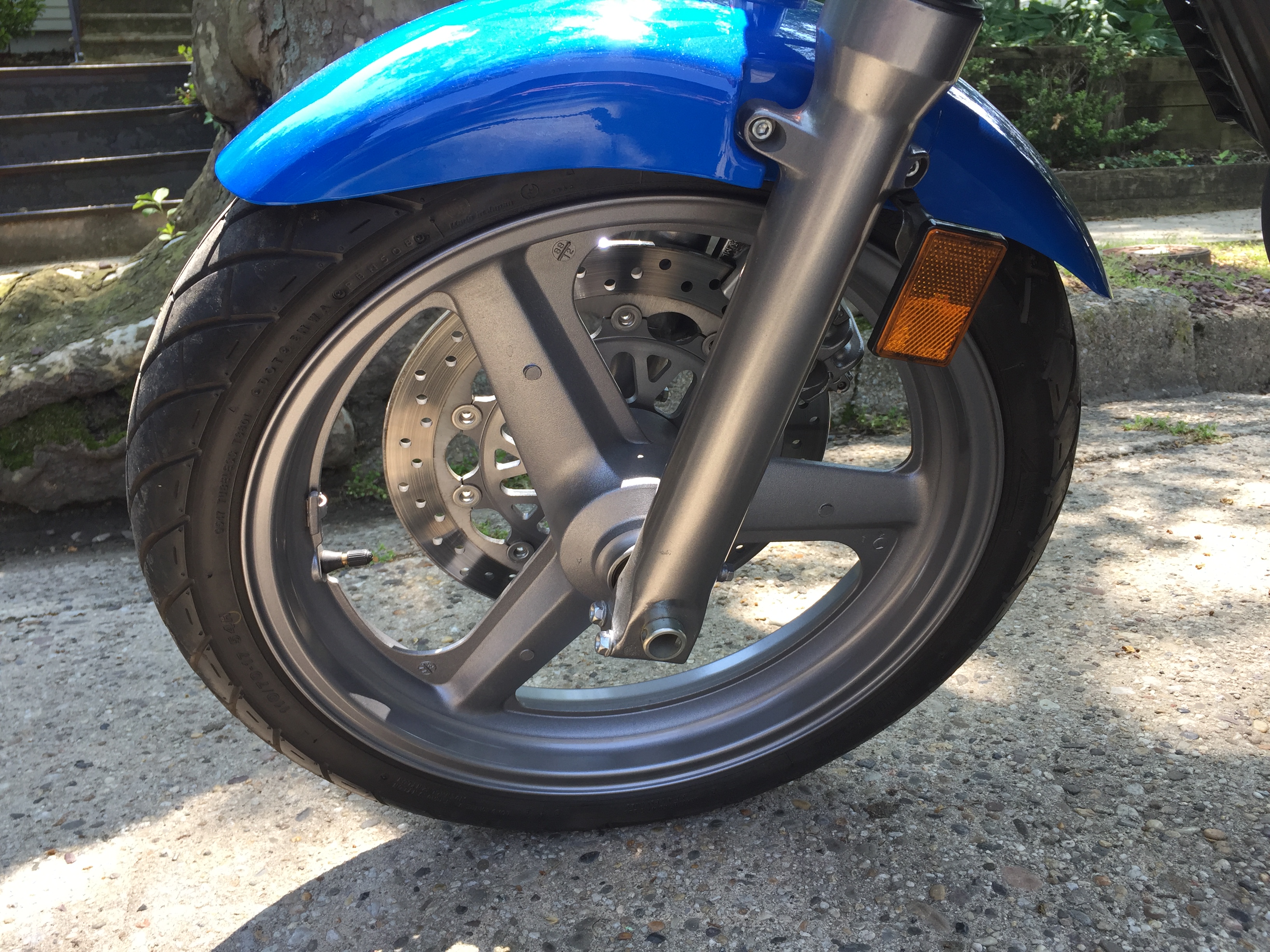 More from the seller:
It has around 10,500 miles. It may have a few more miles before I sell it. It's a great bike. You can either pick up in NJ or you can have it shipped. It is the buyer's responsibility to pay for and make shipping arrangements. I have used motorcycleshippers.com before and they did a pretty good job. Email me if you have any questions. I'm happy to help.

Listing price: $5999

Contact information: imjustjeff@icloud.com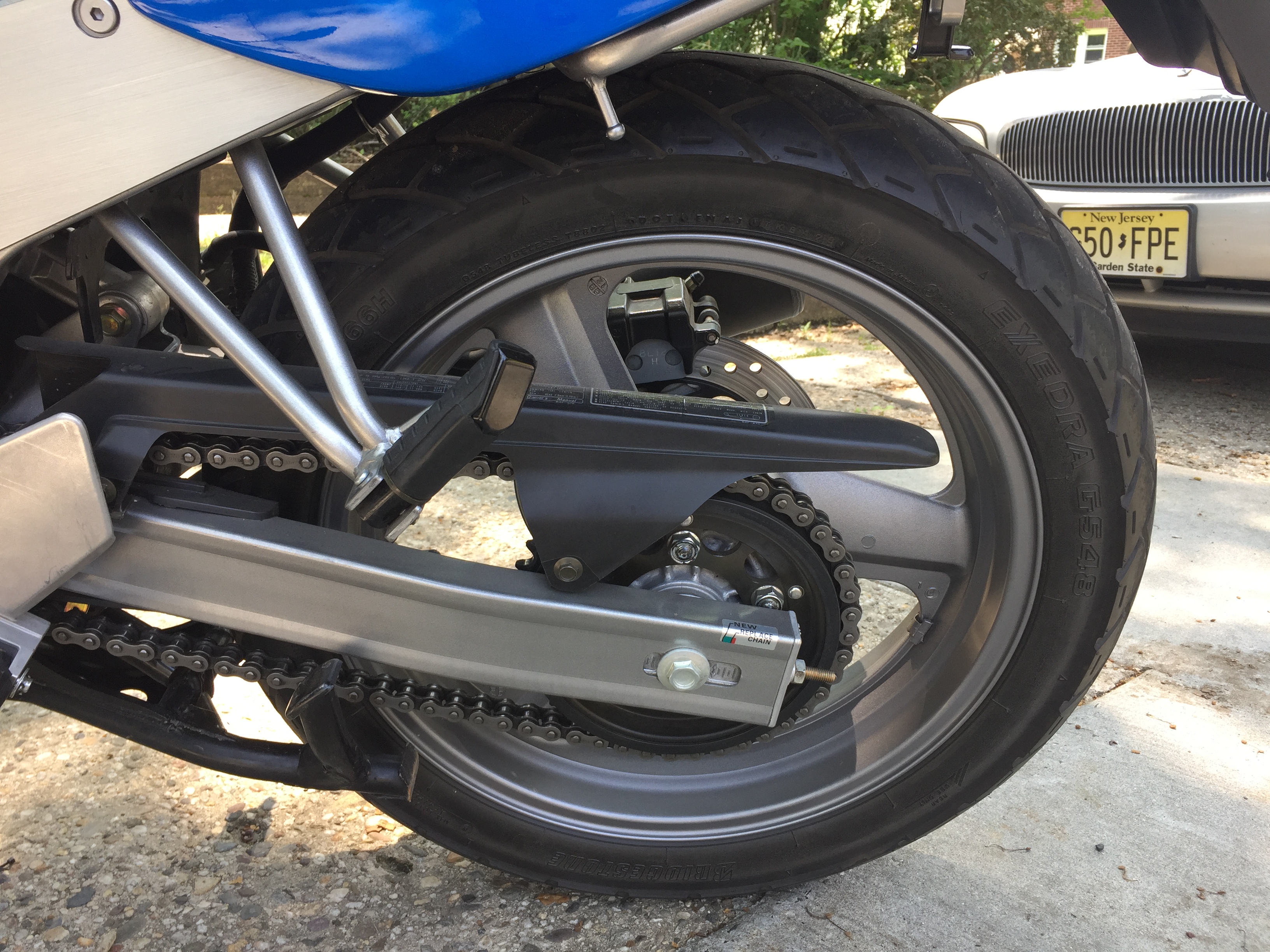 The CB-1 party started in the US in 1989, but lasted only through 1990. A combination of factors resulted in poor sales, hence its withdrawal from the marketplace. The US was not quite ready for the small bike resurgence we are experiencing today, which is a shame. The CB-1 was missed by knowing riders, yet remains one of the mysterious enigmas in the collector world today. Rare and unique, sporty yet naked, fun but useful – the CB-1 is many things. It has aged well, and this particular example is a prime specimen. Pricing is right on the money for a pampered example. Serious tire kickers should give Jeff a shout. This is a bike that will hold interest through the fads and trends, and will remain what it is – a truly great motorcycle.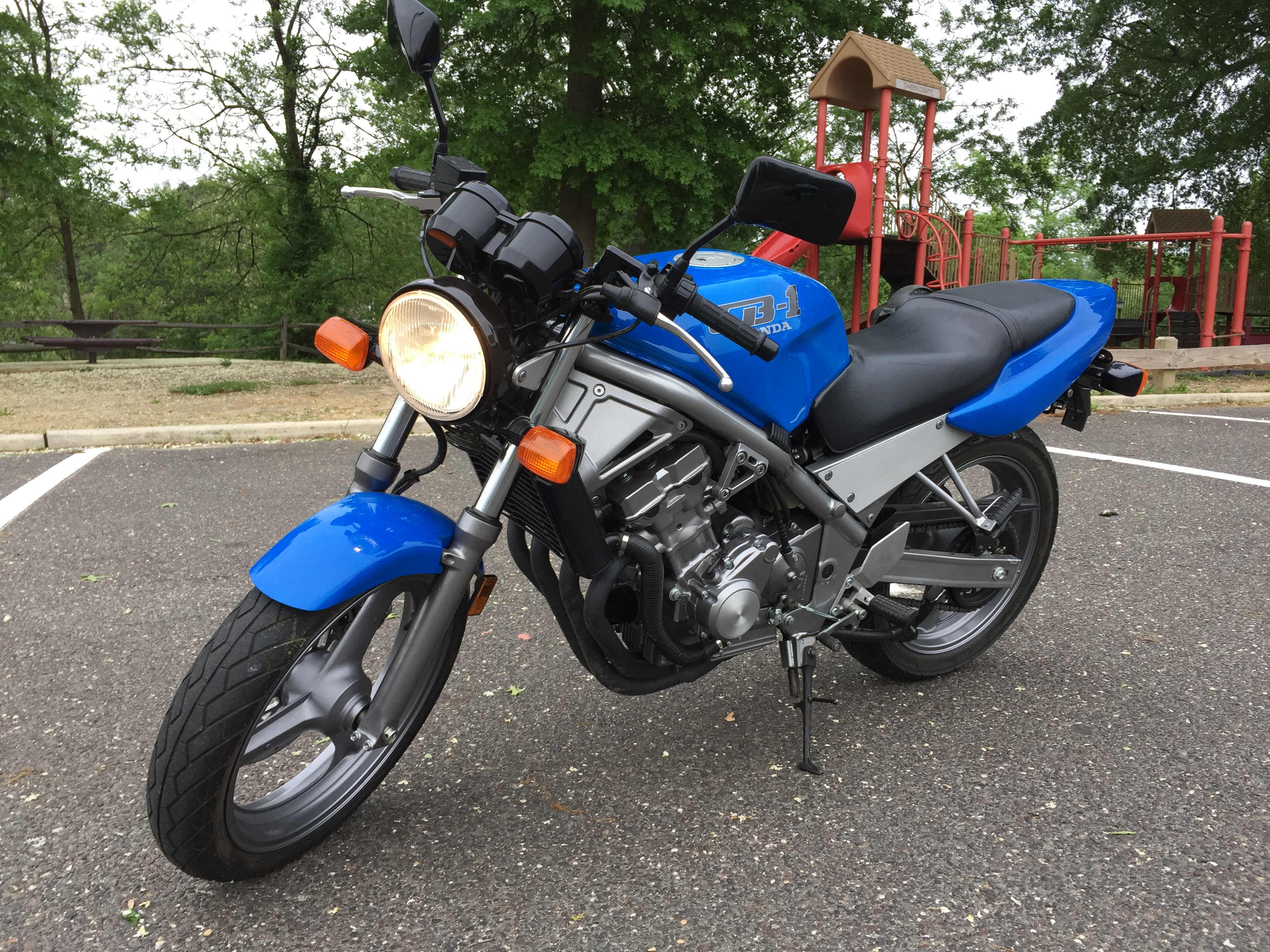 MI