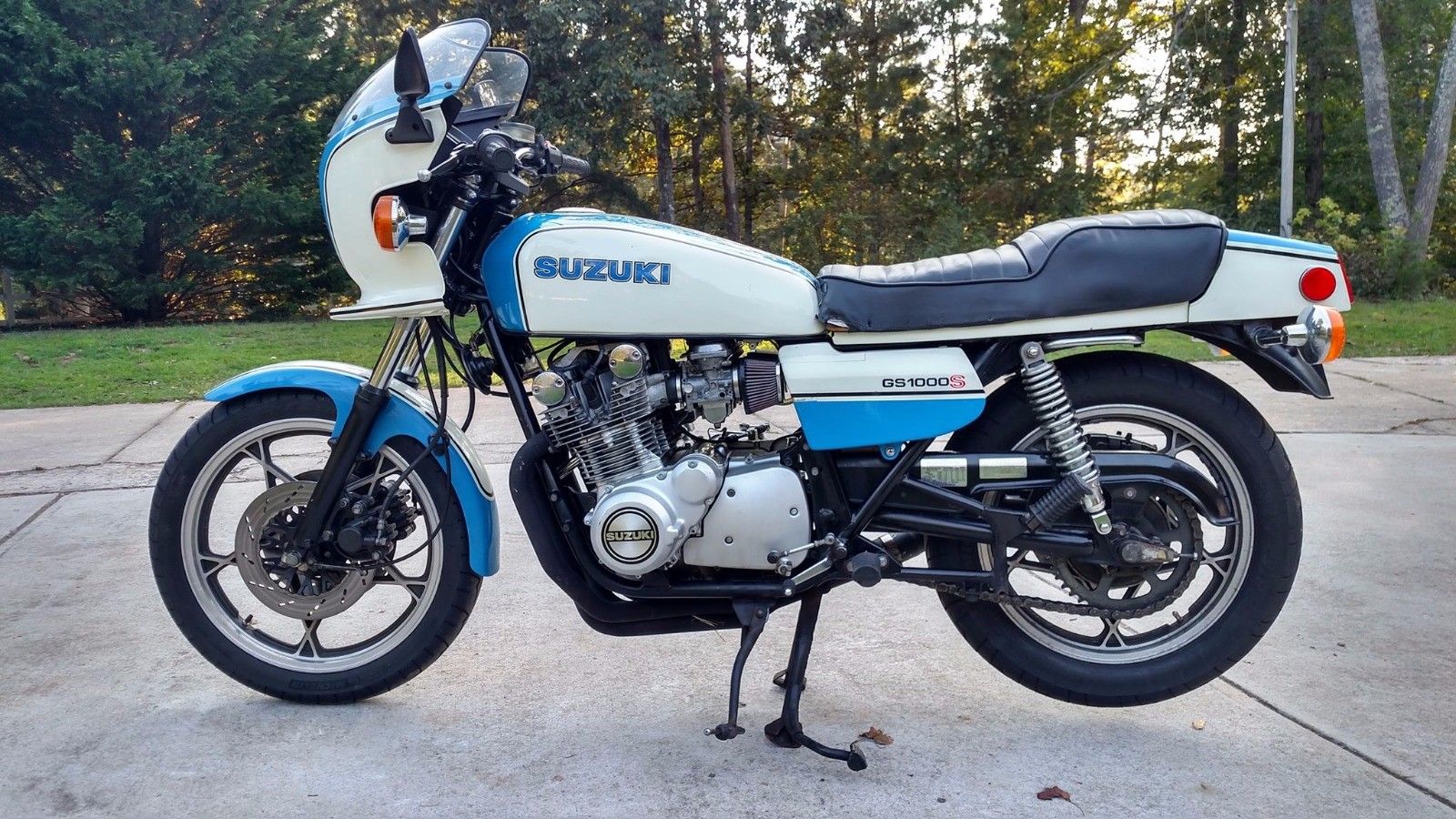 The market for factory replicas is hot right now, especially from the 1980s era of Superbike racing. These were the days of low-tech, skinny tires, big handlebars and manly men riders. Air-cooled, inline fours with two-valve heads and a quartet of carbs ruled the track. Motors were impossibly wide, bias-ply tires were (by today's standards) impossibly skinny, forks were still conventional and had yet to be turned upside down, and brake rotors had yet to grow to the insane proportions of current hardware. This was a key period of sport bike development, and this fantastic 1980 Suzuki GS1000S "Wes Cooley" replica highlights all that was right about the moment.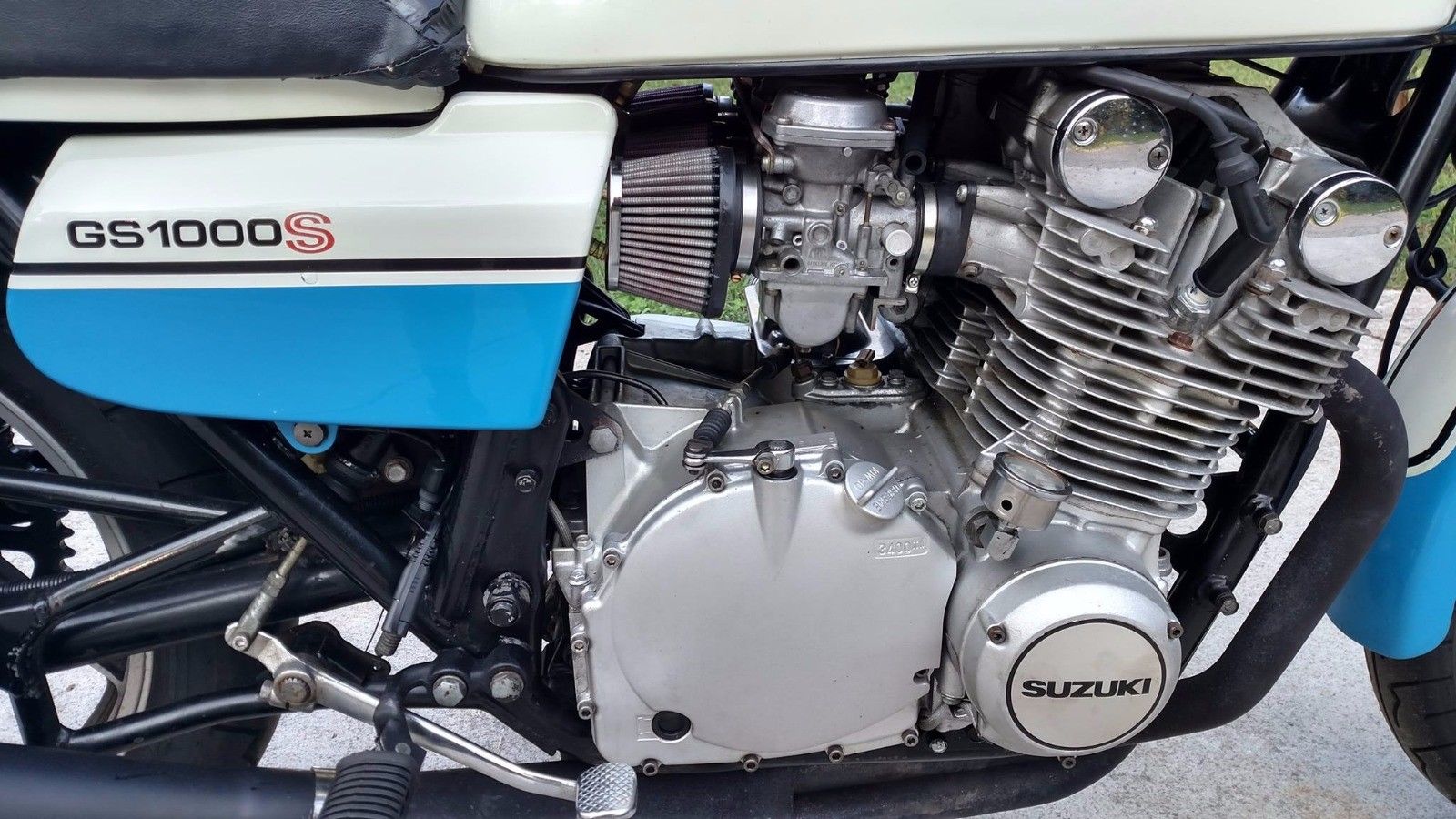 Wester Steven Cooley won the 1979 and 1980 AMA Superbike Championships on a Pops Yoshimura-prepped Suzuki GS1000S. Suzuki never officially cashed in on Wes Cooley's name and fame, but the 1980 GS1000S was a stunning silhouette of the AMA racer. It was only in the years following that these models became know as Wes Cooley models – but it only seems fair given Kawasaki's similar creation of the ELR. To build the replica, Suzuki used the standard GS1000 offering; the limited edition "S" model came a year after the rest of the GS1000 lineup. The Wes Cooley replica did not have any material differences to the other GS1000 models in terms of engine, but it did share what was widely regarded as the best chassis to emerge from Japan during the era. Ultimately, that was the secret to the success of the bike on the track. For its first entry into the 1000cc market, Suzuki created a winner – both on the race track as well as the showroom.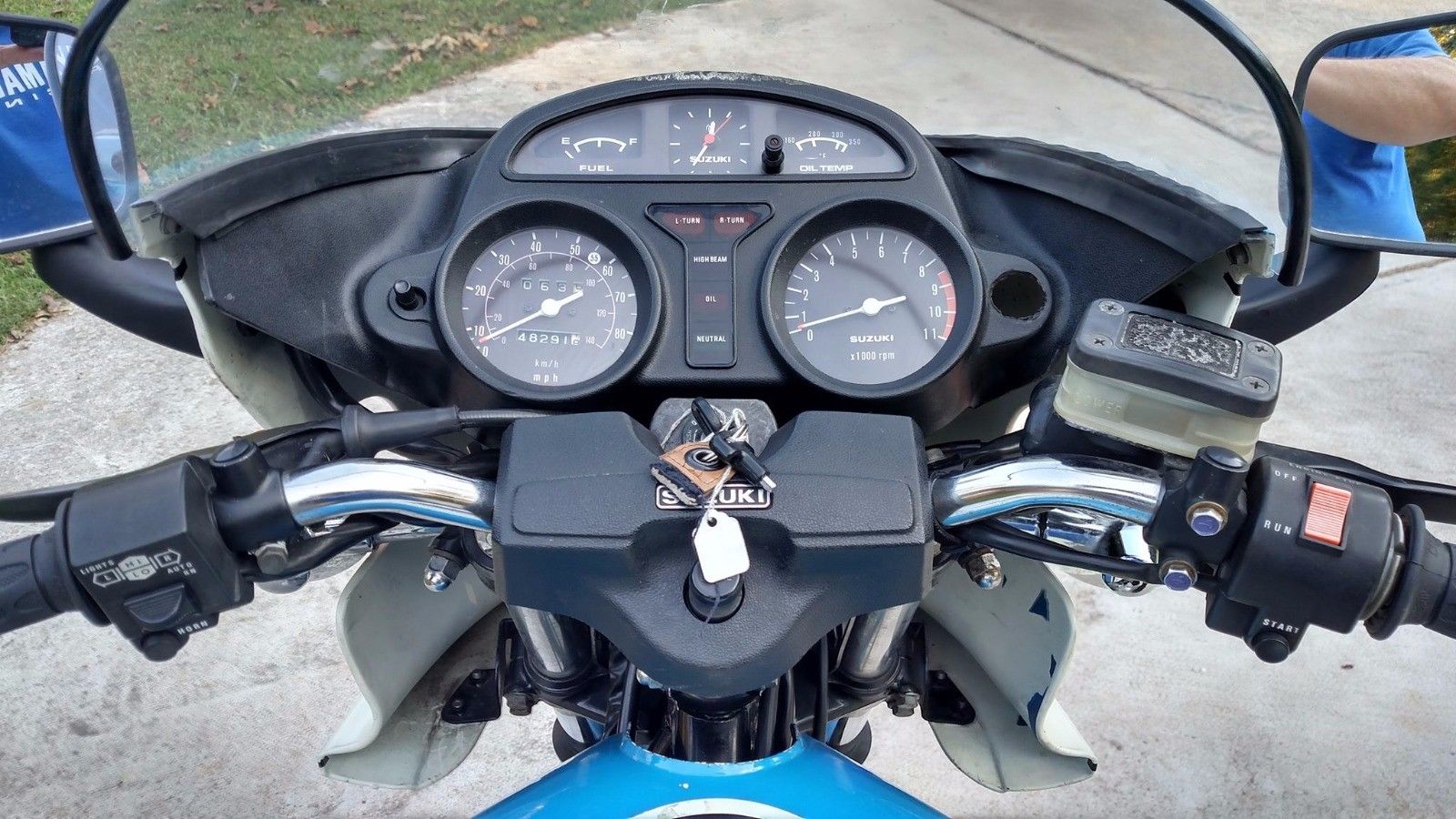 From the seller:
1980 Suzuki GS1000S Wes Cooley

Good solid riding classic, clean GA title, you don't see too many of these in this condition, although no museum piece it shows nice and rides well, starts right up and everything works like it did back in 1980. A cool survivor to ride "as is" or to do a complete showroom restoration, I have the stock air box and stock exhaust although the mufflers look good, underneath they are starting to give in to the dreaded rust.

New Michelin tires, new OEM petcock, new OEM clutch, new K&N pod filters, new Dynojet kit, new oil and filter, new OEM head gasket just installed (inc bills for work done) head decked, valves checked, new OEM o rings and gaskets used. paint work is shiny and shows well, no rust on or in the tank, has some signs of an older repair on the fairing, has had one re bore with OEM pistons and rings at 40k or 8 thousand miles ago. The seat really needs a new cover, the clock no longer functions, the fuel gauge is intermittent and the needle from the oil temp gauge has come off. This bike has been my rider for the past several thousand miles and gets plenty of attention everywhere it goes.

Just a good solid representation of a getting harder to find classic, ready to ride home to anywhere in the country today.
Make no mistake – this is a rare make and model. Suzuki had no plans to bring the GS1000S into America. But when US dealers saw it during an overseas dealer conference they pressured Suzuki into importing the model. Reports indicate that dealers in the US were allotted a single bike, with only 500 units imported for 1979 and 700 units for 1980. Today few survive in recognizable condition, and those that do are commanding higher and higher prices. This one has higher mileage than some we have seen, but there is still a lot of life left in it yet.
This beautiful Suzuki time piece is located in Georgia, and will be going to a good home at the end of this No Reserve auction. There have been a large number of bids early on, showing the level of interest that these Wes Cooley replica models generate. Jump in before it is too late, as this 1980 Suzuki GS1000S Wes Cooley Replica looks too good to pass up. Good Luck!!
MI